---
September 18, 2018 9:06 AM
Document exchange and transaction management company Amalto has come forward with early adopter options for its Platform 6 enterprise application framework.
This developer toolset is designed to allow programmers to create blockchain-based transactional applications.
It is blockchain-agnostic — arguably a good thing just now given that the future of blockchain is many specifically tasked vertical blockchains (and indeed private ones) rather than one central monolith.
On-chain, off chain
Some developer blockchain functions will be on-chain blockchain (such as those relating to decentralised read-write of data) and some developer blockchain functions will be off-chain blockchain such as features and services required to develop, package and run enterprise-class decentralised applications.
According to Gartner's report, Predicts 2018: Top Predictions in Blockchain Business, "Projects by enterprises that apply peer-to-peer decentralised models without a middleman are rare."
The reason such implementations are still rare is because building and running blockchain-based decentralised business applications is not an easy task.
Amalto says that 'the blockchain part' represents only a 'small portion' of the effort.
According to Emmanuel Thiriez, co-founder of Amalto and Platform 6, Platform 6 includes: all features and services required to build enterprise-class applications – users & permissions, organisational structure, workflows, data transformation, system integration, User Interface and APIs.
This technology also includes native integration with major blockchain frameworks including Ethereum, Hyperledger, Fabric Quorum, Qtum Neo, R3 Corda.
September 17, 2018 1:57 PM
This is a guest post written for the Computer Weekly Developer Network blog by Johan Karlsson in his capacity as senior consultant at Perforce Software.
Perforce is known for its version control software, web-based repository management, developer collaboration tools, application lifecycle management and Agile planning software.
Karlsson contends that the spotlight on Agile is now widening to include 'large-scale Agile'.  
The problem, says Karlsson, is that while the 'iterate often and embrace change early' tenets of Agile have often worked well at a team level to boost innovation, motivation and delivery times, many still struggle to scale and create lasting change beyond team or department-level.
Karlsson writes as follows
There are many hurdles to overcome here… as we look carefully at Agile outside software (and its methodology, principles and wider implementation) and ask how can Agile techniques be taken beyond the team-level?
This may be difficult if practices such as Scrum – intended for software engineering –  are also implemented in hardware, marketing or operations teams. This is where DevOps has a role to play, helping teams to have visibility into everyone's progress, while still using different practices.
As soon as a large-scale Agile transformation hits a roadblock, executives are too fast to press 'stop' and revert to earlier practices. Any new methodology is going to have teething problems. Rather than abandoning Agile, it is better to learn from other organisations, or use experienced Agile coaches and consultants to help as change agents.
We also need to ask whether legacy tools adaptable to large-scale Agile – for instance, to support distributed development and new job functions – or is it time to change?
It is harder for traditional companies to adopt Agile compared to those born in the digital age. Some of these organisations have turned to SAFe (the Scaled Agile Framework), because it provides the structure management seeks.
SAFe has its benefits, but it is important to remember that such frameworks provide a starting point, not the destination.
We see that many companies use SAFe as a good starting point but then discover that not everything SAFe prescribes is useful for them.  
No two situations are identical, so it is vital to customise Agile to fit the context. That might mean hybrid approaches, such as using both Scrum and Kanban side-by-side. Another popular combination is to combine plan-driven approaches with adaptive practices.
By definition, Agile is not prescriptive — and that applies even more so to large-scale than for a single team.  As a result, organisations need to decide what large-scale Agile means to them, then find the right tools, customised processes and remain open to continuous review and improvement.
---
September 12, 2018 4:00 PM
SAP used its Human Resources (HR) and Human Capital Management (HCM) conference this week to develop its software roadmap offerings and announce new products.
The brand is (take a deep breath) SAP SuccessFactors… and the event is SAP SuccessConnect 2018 — combine the two and you get  SAP SuccessFactors SuccessConnect 2018.
Acquired by SAP in late 2011, SuccessFactors is among the purchased brands that SAP has allowed to retain its original name in full, as opposed to others (Sybase, for example) that have been mostly or wholly assimilated and absorbed under the wider SAP brand umbrella.
The company typically uses SuccessConnect events in the Americas and Europe to announce additions to the SAP SuccessFactors HCM suite.
New digital assistant
The new digital assistant for SAP SuccessFactors is currently in beta with what the firm calls a 'select' group of customers (firms rarely confirm how many companies might fall into this kind of beta group, but it's often less than 50).
Billed as being more than just a basic chatbot play, this digital assistant software uses machine learning to guide and recommend worker actions based on verbal and/or written questions or commands.
The digital assistant uses the SAP CoPilot bot framework and SAP Leonardo machine learning to create a conversational experience — and it is also integrated with collaboration platforms including Slack and Microsoft Teams.
Importantly, the machine learning element here means that the digital assistant bot in this instance is able to learn and therefore, with extended use, start to channel and change the recommendations it gives to the user.
"Users can chat with SAP CoPilot, ask questions and give commands just as they would a regular person. Their informal and unstructured speech [is] then contextualised, analysed and used to execute actions and present the user with business objects, options and other relevant data in a simple and conversational way," writes Andrea Waisgluss, user experience content strategist for SAP SE.
The digital assistant learns and 'understands' (to the degree that it has been able to compute) what an employee might be looking for. It then allows the user to take action (whatever that request might be) from the conversational interface itself.
SAP claims that this 'simplifies and redefines' what is possible for improving HR service delivery via automated channels in this way. It's all about the science of decision making, or 'decision science' if you will.
Examples provided include answers to new hire questions; managers who want to award spot bonuses; and employees who need to enter time worked.
SAP SuccessFactors president Greg Tomb has stated that the future of HR applications is mobile intelligence that employs all the ways we can interact with tools – both verbal and written. SAP has also intimated that longer-term objectives for this technology will lead us to what has been called a 'unified bot experience' across SAP's Intelligent Enterprise Suite, powered by SAP CoPilot.
New Android app
SAP SuccessFactors is also announcing a fully re-designed Android app in partnership with Google.
Using native Android interaction patterns, the new app is supposed to allow employees and managers to engage with aspects of work such as continuous performance management, learning activities and people-related tasks such as time entry.
In terms of what SAP said during the opening keynote… SAP SuccessFactors president Greg Tomb noted that 101 of the events's 140 sessions are hosted by customers. So (one hopes) this is not so much SAP pushing its own agenda, but actual use cases of digital HR practices being detailed.
Tomb wants us to think about HR not as Human Resources, but as some kind of Human Revolution with the so-called 'workforce' not being what we used to think of it as, that is – where it used to be one single defined body of people it is now more diverse group of people. The so-called gig economy means that 44% of spend today in most companies is spent on external workforce elements.
The people factor
In terms of conference presentation and the 'people-factor' here, the signboards around the event included people shown in a more culturally diverse (gender, race and more) set of depictions than we might have seen a decade ago. Further, this event also had live video with voice-to-text speech recognition playing out on screens to the side of the stage for the hearing impaired.
SAP CEO Bill McDermott joined the morning keynote with his usual New Yorker gusto and delivery.
"Everything you do when you are in a company is all about serving the customers outside the company. You always have to make the perfect link between the consumer experience and the employee difference… they are not different, they are the same thing. But as firms have grown, we've lost the humanity in a lot of business because silos and workcharts have gotten in the way. When we can make sure that employees understand their individual goals and know that these matter for the eventual corporate goal… then you can really change the world. Back when I was a teenager running a deli my CRM system used to be a window pane and my HCM system was a hug. Somehow we have to make these big companies feel like small companies again," said McDermott.
Looking forward, SAP clearly wants to help customers grasp a vision and purpose (rather than just a profit goal) to enthuse modern millennial workers… this is the new world order and this (as we know) is what people want today out of a job.
HR is becoming more digital, but also more human, who'd-a-thunk it?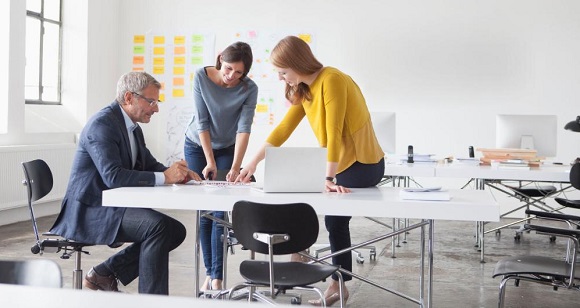 ---
September 10, 2018 3:40 PM
Testing was once a just a 'thing', now it's an as-a-Service (aaS) software application development utility and in many cases it is positioned as a platform in its own right.
BrowserStack is one such entity that positions itself as an app testing platform.
The firm's technology claims to be able to test mobile and web applications across thousands of devices and desktop browsers in order to ensure software meets  organisational and customer expectations.
How does a testing tool [attempt to] elevate itself upwards to platform level status?
By connecting to other frameworks, obviously, that's what platforms do.
This is certainly the playbook with BrowserStack, which is now offering integrations with Atlassian's Jira Software and Trello for a web-based project management.
Platform play
This platform play will allow developers to capture and share issues across teams within BrowserStack rather than switching between tools.
"Filing bugs is a critical component of the QA process, but it can be time-consuming and cumbersome. Teams are often sidetracked into performing important yet tedious tasks including: screenshotting software issues, annotating them with details, downloading them into a separate Jira or Trello board and manually logging them for others to be able to reproduce the bug and solve it," explained Snehal Patel, senior product manager at BrowserStack.
Patel says that BrowserStack's Jira and Trello integrations are the first in an upcoming pipeline of partnerships designed to help developer and QA teams.
This announcement comes on the heels of BrowserStack's recent release of a new set of debugging tools to verify, debug and fix various aspects of software quality – from user interface functionality and usability to performance and network consumption.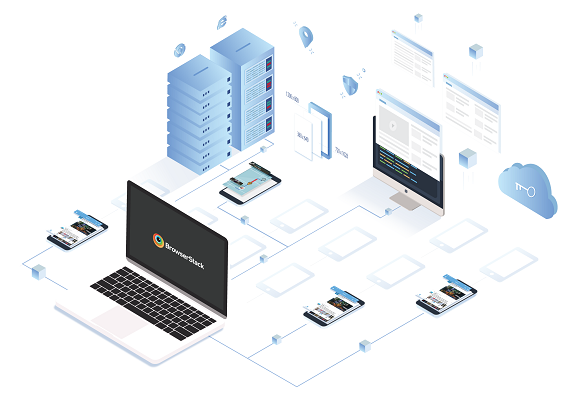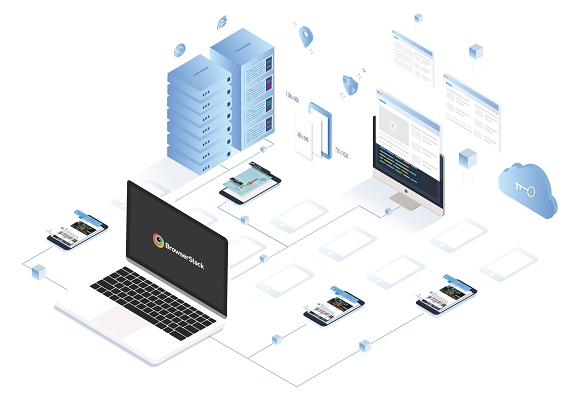 ---
September 8, 2018 4:22 PM
An API is an API is an API, right?
No, it's not that simple… and here's why.
As we have explained before now, an Application Programming Interface is code that allows two other pieces of software to communicate with each other.
The API defines the correct way for a developer to write a program that requests services from an operating system (OS) or other application – and APIs are implemented by function calls composed of verbs and nouns.
So if not all APIs are created equal, then how do software-centric data-driven businesses ensure their APIs are all beautifully architected, successfully implemented, well categorized, thoroughly tested, robustly secured and… most crucially of all, able to actually fulfill the function that they were designed to execute.
Director of digital platform strategy at Tibco Software Inc. Rob Zazueta has laid down some of the key 'bads' that an API can exhibit.
Zazueta came to his role at Tibco as a result of the company acquiring API management platform Mashery. Tibco itself is a data and API management and integration specialist and its products include the Tibco API Exchange Gateway, a technology set designed to provide an event-driven web services platform — this company knows about APIs.
"API producers must apply the same level of care and detail to the design and developer experience of their APIs as they do to the design user experience of their corporate web sites and browser applications," said Zazueta.
The following text results from an interview with Zazueta at TIBCO Now 2018 — it is has been edited for technical accuracy by Zazueta himself and is thus wholly attributed to him.
API bads
Too chatty – a bad API can be one that is too 'chatty', requiring a client application to have to make several calls to accomplish simple tasks that could be combined into fewer endpoints without violating the best practice of keeping resources independent and decoupled from specific use cases.
Too bloated – a bad API can be one that is too 'bloated', that is – the response payload may be overloaded with information that should be broken in to several endpoints – as such, it brings back the required information, but a whole load of other extraneous information as well.
Poor data payload design – a bad API can be one that exhibits poor data payload design, this makes it difficult to parse for a machine, complicated to read for a human developer, fragile, potentially likely to break and inefficient in terms of its speed, ability to transport and more.
Bad scale – a bad API can be one that fails to scale, that is – it is built with the assumption of lower usage which drags the entire system down as adoption grows.
Poor error reporting – a bad API can be one that returns 404 not found errors for every problem it encounters rather than using robust error reporting, either adopting the HTTP error code standards or some clear, customized error scheme that gives the consuming developers a chance to understand what went wrong while alerting the API producers to where the error occurred.
Inconsistent schemas – a bad API can be one that doesn't standardise on simple things like parameter names, where, for example, one resource returns a customer's given name as "first_name" while another lables it "fname". 
---
September 5, 2018 3:12 PM
As we know, an Application Programming Interface (API) is code that allows two software programs to communicate with each other.
The API defines the correct way for a developer to write a program that requests services from an operating system (OS) or other application. APIs are implemented by function calls composed of verbs and nouns. The required syntax is described in the documentation of the application being called.
Also, as we know from this breakdown, Tibco Connected Intelligence Cloud (TCIC) is a unified set of services and capabilities that provides an entirely cloud-based experience for applications.
But… The customisable functions in TCIC are dedicated to tasks in business event processing, visual analytics and what Tibco is calling 'full lifecycle' APIs.
So then, what are 'full lifecycle' APIs?
9-point API breakdown
The Computer Weekly Developer Network offers this 9-point breakdown for your consideration:
Identify your API and it's need and core requirement.
Design your API and architect it so that it fits into a total application structure.
Test your API for core functionality.
Secure your API with relevant security provisioning.
Deploy your API.
Augment your API to respond to real world empirical use cases.
Publish your API.
Catalogue and index your API file (so that APIs can be found when developers are looking for them).
Retire and 'depreciate' your API at the relevant time when it is no longer applicable.
Lurking quietly at point number 8, we may have the most important element of this story – that is, if developers can find your API and also find out about what it actually does, then why bother building it in the first place.
Tibco has built tooling to make this happen in the shape of its Tibco API Scout product. Keynote speakers demo'd the tool itself at the company's Tibco Now 2018 event in Las Vegas this month.
Obviously it makes a lot of sense for Tibco to specialise in this area, they (it, the company) bought Mashery back in August 2015 and the product set has been expanded since that time.
The company also offers the Tibco API Exchange Gateway, a technology set designed to provide an event-driven web services platform.
According to official Tibco documentation, "Using this platform, users can route the APIs requests from consumers to various target services exposed by an organisation's internal services layer. Users can completely manage the requests to access the APIs. Tibco API Exchange Gateway is an event-based routing engine, which processes the requests and responses at a high speed."
The message for modern software application development from Tibco here is… 'look for tools that offer a drag-and-drop and API-led design approach and a deploy-anywhere model', which, in fairness and full disclosure, is a phrase lifted directly lifted directly from the TIBCO Cloud™ Integration website.
Cloud universe expands
In related news, what Tibco is doing with its API integration and management software next suggests wider proliferation of these functions.
The company has now announced that the third-party cloud marketplace debut for Tibco Data Science will be exclusive to Amazon Web Services (AWS) Marketplace.
According to a press statement, "As part of the Tibco Connected Intelligence platform, Tibco Data Science eliminates complex coding for citizen data scientists, making it easy to develop code-free workflows to support data transformation and machine learning, in addition to deep integration with Jupyter Notebooks."
This software offers the ability to share and annotate data, set project milestones and manage project resources. It also claims to be able to enable collaboration between data scientists, citizen data scientists, engineers and business stakeholders.
Now that we know how widely APIs are being used, what the 9 stages in their development should be and how we should look to a new era where so-called 'citizen data scientists' start impacting the way enterprise software systems evolve, will that all be safe and sound and a good thing?
That's another story, but it's one we will tell.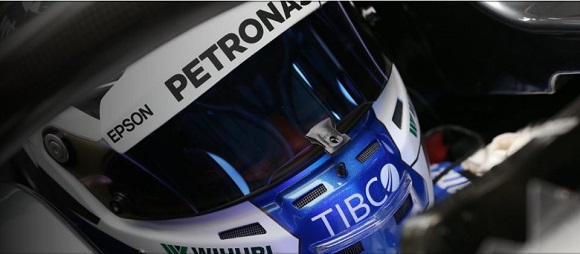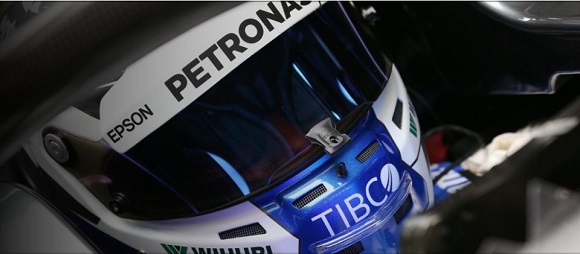 ---
September 4, 2018 6:06 PM
Tibco has been through a good many changes over the last half decade — as a result, the company's product set needs some deconstruction, clarification and extrapolation.
Where better to do that than at the 'Tibco Now' 2018 event held in Las Vegas?
As the company that we know as a specialist in integration, data analytics and event-processing software, Tibco is also zoned in on API management and wider cloud services.
Indeed, the focus for this event is directed at the Tibco Connected Intelligence Cloud (TCIC), a unified set of services and capabilities that provides an entirely cloud-based experience for applications that utilise AI, IoT and blockchain across industries such as financial services, healthcare, manufacturing.
This analysis will expand during the day zero presentation and keynotes.
Beyond platitudes, into substance
It's always tough to listen to companies talk about their 'total' corporate positioning – they just can't help saying 'turning [data] insights into action' and/or 'new ways to leverage innovation'. It's (arguably) unfortunate really – we'd probably miss these platitudes if they weren't noted, but the same time, what we're really looking for is some substance in terms of applied software tools and functions.
So what's happening inside the Tibco world of cloud, exactly?
TCIC is now being charged up with new extensions to help work with data tasks relating to integration, messaging and analytics… there's a palpable sense of creating a more tailored, custom-cut, tighter fit set of cloud components going on.
As business now starts to adopt the cloud model of datacentre-based services-centric virtualised computing, we inevitably get a lot of disparate data tools — interconnecting these pools into a single channel is the challenge of our modern time.
Full lifecycle APIs
The customisable functions in TCIC are dedicated to tasks in business event processing, visual analytics and what Tibco is calling 'full lifecycle' APIs.
NOTE: We need to define what the steps in the API lifecycle really are and we will do there and link that story here.
New TCIC products include: Tibco Cloud Events to manage event processing tailored for the cloud; Tibco Cloud Nimbus for business process modelling; and Tibco Cloud Starters to manage customisable 'cross-capability template applications' being built by Tibco Labs, a collaborative programme for customers and partners.
Tibco also provides its own blockchain network product called branded product it calls Blocklayer and Tibco Cloud AuditSafe (Beta) is an immutable cloud-based audit ledger backed by Tibco Blocklayer.
Enhancements to existing TCIC products include Tibco Cloud Mashery and Tibco Mashery Local – these are products for full lifecycle API management and are available in user's own datacentre as containerised microservices.
Cloud is becoming more granular… more componentised, more multi-channeled, more API connected, more specialised and more micro-containerised. The concept of providing more intelligence to handle these layers of complexity is what Tibco is working to bring to market. It's time get fitted for a tighter custom-made garment… off the peg just won't do.
A beautiful morning in Las Vegas to kick off #TIBCONOW! @teamTIBCO led us on a group bike ride through gorgeous Red Rock Canyon – getting things started off right! pic.twitter.com/eot0edHXri

— TIBCO Software (@TIBCO) September 4, 2018
---
August 30, 2018 4:33 PM
First, there's business.
Then, there's business that also operates with socially-charged philanthropy-fuelled magnanimously-enriched humanitarian awareness designed to help channel a proportion of company profits, labour force time and resources towards helping others.
Technology learning platform company Pluralsight calls it social enterprise — and its own programme is known as ​Pluralsight One.
In terms of form and function, Pluralsight One is designed to improve equal access to technology skills. The initiative's most recent augmentations include new products for the social and education sectors.
"When we created Pluralsight One a year ago, we wanted to build something that would meaningfully contribute to making the world a better place for everyone," said Aaron Skonnard, co-founder and CEO of Pluralsight. "Whether it's working with displaced youth, understanding the needs of nonprofits and those they serve, funding programmes that provide technology access to women and girls, working with organisations like Code.org and CSTA, Pluralsight One [aims to] democratise technology skills for us all."  
Steeply discounted
Pluralsight One is offering nonprofits steeply discounted access to the Pluralsight platform. The company says that this should help nonprofits to 'improve operational and programmatic capacity' through technology skill development that, in turn, should enable them to serve their communities.
Nonprofits can also make the Pluralsight platform directly available to their own beneficiaries.
The company points to global nonprofits that have used its tech-skills technology to building software used to track and respond to Ebola — and, also by those that are working on skill development for young refugees across the Middle East.
Pluralsight technology has also been used to help anti-human trafficking organisations working on employability.
"Technology touches every industry and fuels innovation, participation and creation. Unfortunately, nonprofits often lack the resources to keep pace and are being left behind in the midst of digital transformation," said Lindsey Kneuven, head of social impact for Pluralsight.
Pluralsight One combines best practices from the humanitarian and development sectors with the company's own process of 'Directed Discovery'. This offering is the result of the firm's global needs assessment.
The Pluralsight One team tested these findings through a pilot program with 40 nonprofits across 16 countries to co-create an offering that best fits the needs of nonprofits and their beneficiaries.

In related news, Pluralsight has formed new partnerships with ​Code.org​ and the ​Computer Science Teachers Association (CSTA)​.
Code.org is a nonprofit dedicated to expanding access to computer science in schools and increasing participation by women and underrepresented minorities. US focused but with a mission that translates for any country, this group organises the annual Hour of Code campaign, which claims to have engaged 10% of all students in the world.
Pluralsight says that its Pluralsight One mission is to strengthen the technology skills of students and computer science teachers.
As such, the company is providing a US$1.5 (£1.16) million grant to Code.org over three years to increase opportunities for girls and 'students of colour' to access computer science education.
The grant and Pluralsight One partnership is hoped to help enable Code.org to grow its resources for teachers and students, continue to develop curricula, expand its efforts to retrain teachers to teach computer science and scale impact through its network of regional partners.
There is also great hope here to 'debunk misconceptions' about computer science – by which the firm presumably means making coding not just a place for geeks… male geeks at that.
"My father taught me to code when I was eight years old, and I believe every child, no matter the circumstances, should have the same opportunity," said Pluralsight CEO Skonnard. "Educating our youth is one of the most important actions we can take as a society. With Pluralsight One, we are supporting teachers with access to continued learning and empowering students to be lifelong learners, problem-solvers and creators, while giving them a direct path into the professional world that so desperately needs their technology skills."
The Code.org and CSTA partnerships will help provide access to Pluralsight One's new education products.
Pluralsight's intermediate and advanced courses in software development and IT/Ops form part of a library that features over 150 courses totalling over 500 hours of content across four major areas: IT/OPs, software development, design/creative, and product management.
"​Code.org​ is dedicated to giving all students a foundation in computer science to open up the best future opportunities regardless of what they ultimately pursue," said ​Code.org​ Founder and CEO Hadi Partovi. "We're excited that this partnership will allow Code.org students who uncover a passion for computer science to delve even deeper into subjects that our courses introduce."
Teachers who are CSTA+ members can now access free curated courses on Pluralsight's platform to hone their skills to pass computer science certification exams as well as gain deeper knowledge of computer science concepts and programming.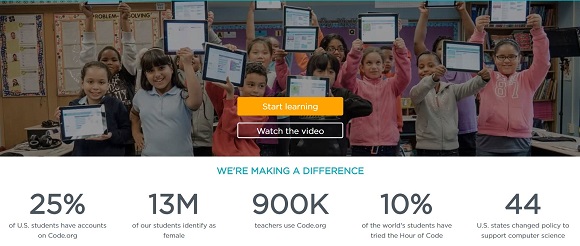 ---
August 30, 2018 1:27 PM
Question: In what kind of world do tech reporters gravitate toward log file machine data analytics conferences three years in a row in preference over (perhaps what might be) some of the other upper-tier consumer-level tech events? 
Answer: This one, this world, this 2018 world.
So is it then that we head to Splunk .conf 2018 to collect our 'three year alumni badge' later this autumn. Spoiler alert: there's no such badge, but there are some good t-shirts.
Once again spurning the hedonistic delights of Las Vegas and the metropolitan 'squalor mixed with opulence' platos combinados that is San Franciso, Splunk is headed for Orlando for .conf 2018.
Keynote speakers include Steve 'did I tell you how I helped create Apple?' Wozniak, who is of course always a pleasure to listen to.
Splunk wants to be known the company that delivers 'aha' moments from machine data – presumably there's an Abba connection there somewhere, but we haven't found it yet.
The event takes place from October 1-4, 2018, at the Walt Disney World Swan and Dolphin Resort in Orlando, Florida.
"Focused on Splunk products spanning IT, security, developer, Artificial Intelligence (AI) and Machine Learning (ML), mobile and the Internet of Things (IoT) technology, attendees will participate in more than 300 sessions and hear from around 450 speakers," said Doug Merritt, president and CEO, Splunk.
Of note here is the 'customer success studio', a place to hear customer stories and learn how to scale Splunk deployments, apply governance best practices and talk with value consultants to document return on investment.
Also on site, the Dashboard Control Room is a place to view Splunk analysing and visualising data from .conf18, including mobile app usage, foot traffic and other activity details.
The hands-on labs are a place to learn the latest Splunk software tips and tricks from Splunk experts. Attendees will learn new skills, hear expert insights and discover the latest technologies to help solve their most pressing business challenges.
For developers, the Science Sandbox is also presented to see new applications of Splunk in real time. Splunk teams will debut their personal technology and IoT experiments throughout the week.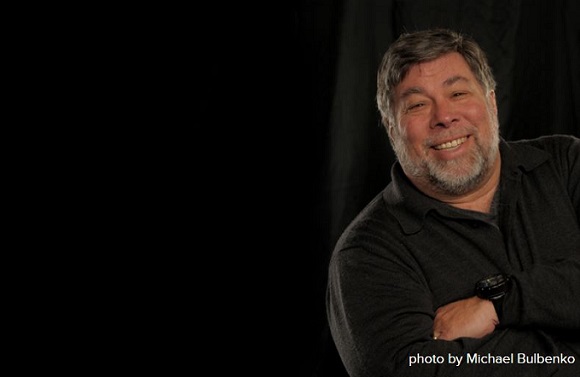 ---
August 29, 2018 5:40 PM
Enterprise technology learning platform company Pluralsight used its 'Live' 2018 user, partner and customer conference this month to detail a set of new products and host what is now its second coming together of goodly (and perhaps godly) geek minds.
Aaron Skonnard, co-founder and CEO of Pluralsight kicked off the day one keynote by welcoming the audience and setting the scene for the sessions ahead.
Skonnard is famously (perhaps infamously) on the record saying that the average software developer has to replace about half of what they know every two years — as such, his firm is now working to provide what it calls 'science-driven assessments' of individuals combined with real time analytics to assess competencies for any given technical role.
Platform games
"Today there are over 250 programming languages and frameworks. The average software developer has to master around nine of these to be proficient today. It's tough to know which way to go at the crossroads of skills today," said Skonnard. "The companies that win on the road ahead are those that are committed to the future place of technology in their business."
Looking back at Pluralsight history, Skonnard detailed how the company used to focus on teaching in the physical classroom before then subsequently moving on to focus on the virtual classroom. Using more data-driven teaching techniques, Pluralsight how now transitioned to become completely cloud-based platform and delivers all its training via online channels.
"Pluralsight is a tech company, disguised as a learning business," said Skonnard, in reference to the transition and the journey that his firm has been on.
Skonnard bemoaned the fact that (according to a survey), only 26% of CEOs questioned ranked their technology skills as above average. Not a high figure really (whether this is a contrived survey or not), given that software runs the world, data runs the world and (following the logic of that argument through), IT skills must play a fairly important role in running the world.
New product highlights
In terms of new product announcements, the star of this year's show is Role IQ.
Driven by Pluralsight's machine learning algorithms in its Iris product, this is the follow up to the company's existing product Skill IQ, a tool which exists to benchmark technology skills.
While Skill IQ measures an individual's proficiency in a specific software technology (e.g. Angular, HTML, Git, JavaScript, Python and so on), Role IQ measures a collection of skills an individual needs to be successful in his or her role.
Based on the results of the Role IQ skill assessments, the developer receives a proficiency level ranking as Beginner, Level 1, Level 2 or Level 3.
With more than 120 skill assessments available across a variety of technologies, the company says that CIOs and CTOs can determine the role proficiency of each person in their organisation by designing custom roles.
"With the launch of Role IQ, we're expanding the capabilities of our platform and giving CIOs, CTOs and technology professionals what they've wanted for years: a way to accurately measure technology expertise in specific roles, as well as a clear path to continually develop that expertise," said Skonnard.
Guest speakers at this event's keynote general session included Microsoft GM of cloud + AI developer relations, Jeff Sandquist. Explaining just how much Microsoft has changed over the last few years (a development that none of us actually argue against), Sandquist explained why Microsoft has partnered with Pluralsight on Role IQ in a tech market that is being so massively impacted by cloud computing.
Let learning happen
Pluralsight CXO Nate Walkingshaw also got some general session presentation time. Looking at the difference between what he called 'laggards & leaders', Walkingshaw said that leading companies are the ones that are, today, inputting more to open source software development frameworks because they are vibrant, because they are productive and because they are forward looking.
"These companies are leading and growing and they are doing it with people… and they way I would put it is to say that they let learning happen with people, not to people," said Walkingshaw.
Looking at how broad we need to be when we think about technology skills development, before running a full live product demo, Walkingshaw reminded us that some people are slow learners, some people are fast learners, some people are just-in-time learners.
Other product launches included Pluralsight's new Interactive Courses & Projects offering — this is described as a 'fully immersive' developer environment, presented in the browser.
This full development environment prompts users with in-browser coding challenges to test their knowledge. Projects are designed to mimic real-world scenarios and they are built to allow users to test their skills in a local environment to validate for accuracy before applying those skills at work.
The keynote for this event itself was longer than summarised here… extended discussions featured speakers explaining how their firm's business models have had to reinvent themselves in the cloud, apps, AI and online era that we obviously find ourselves in today.
Litmus test
The litmus test for any technology conference is: an attendee should end two or three days with any given vendor and come out feeling like they've 'drunk the Kool-Aid'.
Go to a Splunk event and you should leave wondering why everyone isn't raving about log file analytics; go to an IBM event and you should leave wondering why everyone isn't going nuts for enterprise AI (we mean IBM Watson, clearly), go to an SAP event and you should leave wondering why everyone isn't just bananas for transactional & analytical data analytics platforms… go to a Pluralsight conference and you do actually leave wondering why everyone isn't spending a whole lot more time assessing technical skills and how roles apply to actual developer workshops and the business projects they are tasked with serving.
Pass the tech skills Kool-Aid please, orange & pink flavour.
---