---
December 6, 2018 9:41 AM
The Computer Weekly Developer Network (CWDN) team recently got to meet with enterprise applications company IFS at its Sri Lanka headquarters in Colombo.
The meetings were designed to explore the work its IFS Labs division is currently undertaking, talk to senior local management to find out why Sri Lanka is now claiming to be a real 'maker' and creator of software application development expertise, meet with local technical institutes supported by the company… and also talk to a number of key customers.
Although CWDN primarily focuses on platform and tools rather than individual implementation issues… one customer story did appear to be worth telling.
Akbar Brothers is Sri Lanka's largest tea company and the firm in fact spans a total of eight verticals from printing to power and onward into automobile emissions testing.
Let's remember that IFS is known for its Field Service Management (FSM) software and its wider stack of Enterprise Resource Planning (ERP) and digital operations management software.
The work IFS carries out with Akbar is logically placed, that is – Akbar ships to 90 countries using 26 ISO shipping containers a day, so the widespread use of both FSM and ERP (in unison) makes sense.
Automation decisions
Given the fact that various parts of its business make complimentary materials (as noted above), Akbar needed to move onwards from its legacy IT system that suffered from a lack of accountability, a likelihood that items would simply get lost and (perhaps most crucially of all within the context of this story) fail to provide a means of automating between different actions for connected products and services.
"We used to have to burn a huge bonfire of product packaging [things go out of date and market demands change] every year, but IFS has helped us to create a much more connected and intelligent supply chain so we can avoid that scenario as part of our mission to help drive green business," said Akbar board director Husain Akbar Ali.
Mr Akbar Ali explained that IFS is helping to make a real difference, but his firm is not able to use the software across ALL of its subsidiary divisions due to specific proprietary complexity that exists in some of its utility business work.
Tea with IT
Akbar Brothers source tea from all over Sri Lanka and the rest of the world — and, as such, the company's tea tasters have to same 10,000 samples a week in order to match the crop to specific requirements for different blends in different markets.
With such a labour intensive job to execute, Akbar is now looking to use Artificial Intelligence (AI) functions within the IFS platform to execute some of the 'sampling' in a more virtualised space.
Looking wider, Akbar is also using IFS software to drive its process manufacturing tracking systems.
The firm needs to run blend management processes and also engage in auction management (where it actually buys its tea) and be able to know where every single 'flake' of tealeaf comes from because the Sri Lankan government stipulates firm quality controls on the use of the term 'Ceylon Tea' today.
Given the undeniable growth that the Sri Lankan economy is currently witnessing in its post civil war years, Mr Akbar Ali has said that he is keen to help other firms (in completely different industry verticals) understand where ERP software can help them… as such, his team is willing to take other businesses through their IFS implementation if they want to learn more.
As with any meeting in Sri Lanka (technology related or otherwise), we can only assume that there is tea and local fruitcake provided as a matter of course and good manners.
Who wouldn't want a slice of that?
December 5, 2018 11:29 AM
Atlassian is of course best known (a few would argue loved) for its issue tracking software Jira.
Optimizely on the other hand, is known for guess what?
The clue was (obviously) in the name — the firm develops User eXperience optimization (and personalisation) software.
A new integration between Optimizely Full Stack and Jira Software has now been tabled to address developer concerns over poor data quality.
Why does data quality matter?
Because apps with high data quality can be launched faster, with less launch risk and the impact of every release can be measured more accurately.
What problem does this solve?
Atlassian says that developers are being forced to fulfil the demand for good software, but have little insight into how their experiments are performing and the impact they are having on product development.
Just building and releasing features is no longer enough to create products. With this integration, developers are able to deploy 'hundreds' of experiments at a time to see what is driving consumer engagement in real time.
Why does this matter?
Now that developers can see, understand, and easily communicate the status of the experiments they are running — live and in real time — they can deploy smaller and more frequent feature and product shipments that drive end user engagement and convergence.
Optimizely's Full Stack provides A/B testing and feature management for product development teams, including feature flags to minimising launch risk.
Teams can now link feature flags from Optimizely Full Stack into Jira Software, so that engineers can see the status of the experiments they are running.
This, in theory at least, means more quickly and efficiently seeing the status of flags and rollouts, resulting in smaller and more frequent feature and product shipments.
A free trial and help page is here.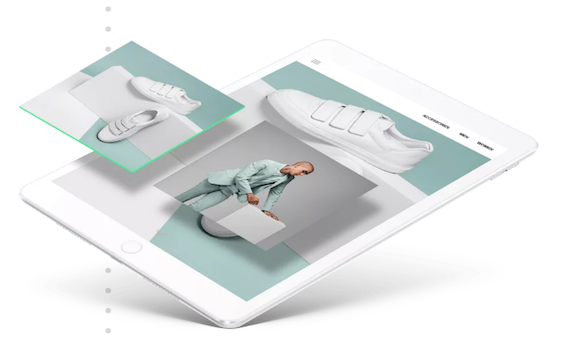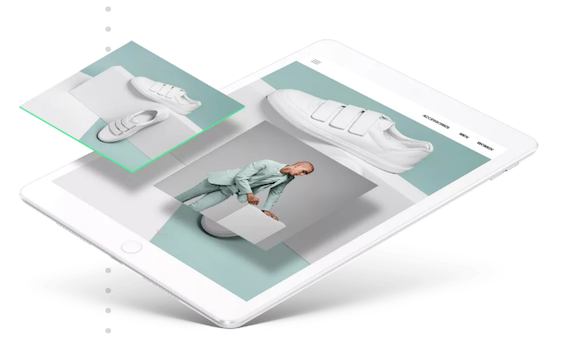 ---
December 4, 2018 9:40 AM
Ping (the identity defined security company, not the golf club company) has previewed its PingOne for Customers tool for developers
The is cloud-based Identity as a Service (IDaaS) software for programmers to use — it provides API-based identity services for customer-facing applications.
The promise here is a route to replacing custom-built identity services that (Ping argues) can be 'more difficult to maintain' than cloud automated ones.
It is, in effect, the software machine that goes IDaaS-Ping!
PingOne for Customers is designed to make it faster and easier to embed registration, login, profile management, multi-factor authentication (MFA) and other cloud-based identity services directly into customer-facing applications.
The software offers developer-friendly (as opposed to developer-nasty) APIs, a good set of documentation and a dedicated community.
"Organisations are embarking on a broader range of cloud-first digital business initiatives, yet  struggle with the integration and support of new cloud and SaaS offerings with their existing identity infrastructures. PingOne for Customers addresses these needs and includes broad support for identity standards such as OAuth, OpenID Connect and SAML," said the company, in a press statement.
It also offers hybrid IT capabilities, delegated administration, and addresses other enterprise requirements at the onset to provide diverse implementation and deployment options.
"The developer community wants to build applications and just leverage a service for securing login and registration, versus creating the capabilities themselves in their app," said Steve Shoaff, chief product officer, Ping Identity. "
Integrations across the broader Ping Intelligent Identity Platform are claimed to help current enterprise customers maintain a better path to the cloud.
---
December 3, 2018 3:31 PM
We know that 2018 saw a lot of cloud (industry) consolidation.
Companies merged, cloud alliances (yes, more of them) formed and platforms became more agnostic (where possible) in order that they could open themselves up to a wider selection of other services, applications and data channels.
VP of Business Development at cloud management and orchestration start up Morpheus Data Brad Parks notes that that was indeed 2018, but that 2019 has new things in store for cloud computing.
Parks bemoans the fact that cloud management (as a term) has been used by the industry to describe a fragmented array of products ranging from optimisation to security to automation to migration and more.
So why cloud consolidation?
Parks says it's because the market is clearly demanding more full-stack solutions… and that it's no longer enough to merely turbo-charge or cost-optimise some virtual machines (VMs).
In 2019, Parks asserts that we'll see a coming together of DevOps and cloud management. 
"The Dev side of the DevOps equation has been moving fast and as the harbinger of digital transformation, DevOps-centric organisations are going to refuse to accept the status quo. IT teams will either embrace and leverage next-generation cloud management to enable developers, or they will find themselves wondering what happened to their domain. The same is true for cloud management tools. Ops-centric tools are no longer going to cut it. AIOps goes from buzzword to baller: many core infrastructure platforms have started taking advantage of predictive analytics to improve the datacentre in recent years," said Parks.
He further predicts that 2019 will see increasing interest in next-gen private clouds as well as an increasing need for centralised governance over independent cloud estates.
Cloud is (still) changing in its central form, types of adoption and wider implementation across different industries and that implementation factor will have an impact on the software application developers who now seek to build (increasingly) cloud-native applications.
What's next for cloud? 
In a word: full-stack hybrid next-gen private clouds with a big dollop of AIOps.
Okay, that was 13 words, sorry.
---
November 28, 2018 12:32 PM
Wandering the partner pavilion areas is a pleasant enough distraction at any IT industry trade show.
Attendees dart between stands grabbing packets of branding-sponsored jelly beans, T-shirts and various freebie cables and nik-naks in an attempt to pocket or bag the give-aways before the stand personnel can scan the QR codes on their badges… and so sign them up for a lifetime of emails and unsolicited white papers and so on.
Aside from the ritual jelly bean grab, there's also usually a peppering of news.
Nutanix held the European leg of its .Next conference and exhibition in London's expansive ExCeL centre this November 2018 and the partner pavilion was full of both news and jelly beans.
Nlyte (N-Lite)
Nlyte Software (sounds like it should be pronounced 'nil-tee' but in fact it's N-lite) is a computing infrastructure firm.
The company used its appearance at the show to showcase Nlyte Insight for Nutanix – a purpose-built extension for use by Nutanix Prism users.
As a reminder Nutanix Prism is the proprietary management software used in Nutanix Acropolis hyper-converged appliances that provides an automated control plane using machine learning to support predictive analytics and automated data movement.
The new Nlyte offering is supposed to enable organisations with Nutanix Prism deployments to gain an understanding of their critical infrastructure and how it impacts the workloads being managed by Nutanix.
Nlyte Insight for Nutanix expands the capabilities of Nlyte Asset Optimizer to improve the operational management of workload assets and visibility of/within Nutanix Prism deployments.
The module automatically discovers, tracks, and manages hardware, software and IoT assets across an organisation's global network.
"Nlyte Insight for Nutanix gives organisations transparency on the specific resources supporting their varying workloads and virtualisation instances. This is essential in order to bridge the gap between critical infrastructure and IT operations," said Rob Neave, CTO and VP of product management.
With insight across all Nutanix workloads, Neave claims that Nlyte can act as a 'manager of managers' for critical infrastructure applications to depend on.
Arcserve
Far easier to pronounce (but arguably no less complex in terms of cloud) is Arcserve. The company is known as a data protection provider and it has now announced its integration with Nutanix AHV.
This collaboration is supposed to allow organisations to get fully-integrated data protection with capabilities for cloud mobility, flexible recovery and migration – plus there's also disaster recovery testing and reporting.
"Arcserve's Nutanix-enabled capabilities were designed for organisations running complex workloads – enabling seamless protection for their choice of mixed systems and applications, including virtualization solutions," said Pratap Karonde, VP of software engineering at Arcserve.
Karonde also notes that this integration provides agentless backup of Windows and Linux workloads running on Nutanix AHV. It also allows for flexible recovery to virtualised and cloud environments such as VMware, Amazon AWS, Microsoft Azure, Microsoft Hyper-V or Nutanix AHV itself.
Yes there were plenty more partners at the show, but these three were the most visible in terms of media activity… and we didn't even get a t-shirt.
Big Switch
Big Switch also attended the show to explain how it is working with Nutanix.
The company is using 'public cloud constructs' as first principles [as in, design and development reference bases] for architecting enterprise private clouds.
The company claims to have a hybrid-cloud solution in the form of so-called Big Cloud Fabric BCF), which employs Virtual Private Cloud (VPC) on-premises technology, along with an integration with Nutanix AHV.
Chief product officer at Big Switch Networks Prashant Gandhi explains that Big Cloud Fabric is a VPC-based logical networking fabric, optimised for Nutanix Enterprise Cloud, due to its native integration and network automation for HCI operations.
"BCF provides advanced network automation and real-time visibility, which removes bottlenecks typically experienced with traditional network designs that are manual, switch-by-switch architectures, based on traditional CLI commands. With BCF the network operates at the speed Nutanix clusters," said the company, in a press statement.
BCF has achieved Nutanix AHV Integrated Networking designation and enables enterprise VPC automation and visibility through integration with Nutanix Prism.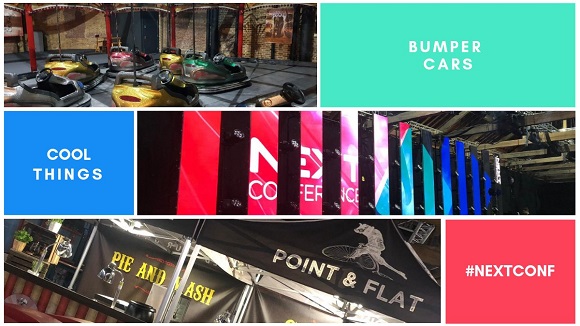 ---
November 28, 2018 11:57 AM
Nutanix used its 'Next' 2018 conference and exhibition series this week in Europe to detail the scope of its Xi Cloud Services offering.
This is a suite of cloud computing functions specifically designed to create a more 'unified fabric' across different cloud environments.
Showcased at Next 2018 London this year was Xi IoT, a new edge computing service designed to allow developers to focus on building the business logic powering IoT applications and services [rather than having to worry about the 'transport journey' of getting data from devices, back to the cloud datacentre… and then performing analysis on it… and then sending back actions to IoT devices themselves].
The company didn't add the [square brackets], but we did to clarify what it means by the whole 'allows developers' claim.
IDC analyst Ashish Nadkarni thinks that it's critical for enterprise organisations to have an edge strategy to unify, edge to cloud connectivity – it's all about pushing compute and analytics close to where data is generated.
Nutanix argues that although the IoT is generating a huge amount of data (estimates suggest 256 Zettabytes from 3 billion devices in 2017), there is a problem with the current IoT model.
The model, today, is typified by the massive amounts of data on edge devices, which has to be sent back to a centralised cloud for processing. This does not give way, easily at least, to making real-time decisions.
Same same, but different?
Nutanix claims it can do IoT different.
The company says that "unlike traditional IoT models" [it's own official statement's words] the Xi IoT platform delivers local compute, machine inference and data services to perform real-time processing at the edge.
In fairness, that's quite like a lot of other IoT models isn't it?
Looking deeper then, the Xi IoT Data Pipelines tools works to securely move post-analysis data to a customer's public (Azure, AWS or GCP) or private cloud platform of choice for long-term analysis… that's still like most other enterprise-scale IoT models.
Where Nutanix may be more clearly differentiating itself is that edge and core cloud deployments all operate on the same data and management plane, so Xi IoT customers have simplified insight into their deployment.
Developer APIs
Through Xi IoT, customers can manage all their edge locations through an infrastructure and application lifecycle management tool, regardless of platform.
Developers can use a set of open APIs to deploy next-generation data science applications as containerised applications or as functions, which are small snippets of code. This can be integrated into existing CI/CD pipelines, allowing them to make changes quickly from a single location.
Xi IoT is supposed to helps IT organisations reduce training, development and testing costs while eliminating the possibility an organisation is locked in to one public cloud provider.
Because data is processed in real-time at the edge, companies are no longer inhibited by the transmission of data back to a core datacenter for processing, so decisions can be made based on data autonomously and in real-time.
Nutanix Xi IoT will focus on the manufacturing, retail, oil and gas, healthcare, and smart cities markets at launch.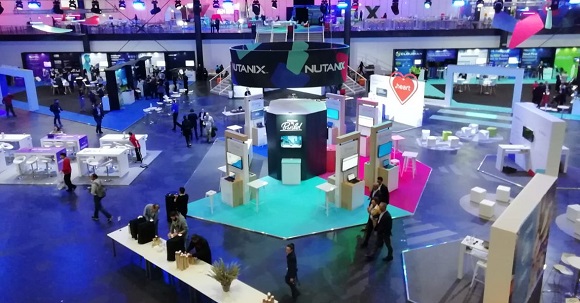 ---
November 27, 2018 8:08 AM
Software application developers can now access a new version the Oasis Devnet platform.
This technology has features to help developers build and test privacy-preserving smart contracts.
The software itself has been built as a result of work carried out by early testnet developers and the use cases they have laid down.
The 'privacy-preserving smart contracts' available here including features to help developers work on applications never before capable on blockchain.
But what is Oasis, really?
Oasis is a privacy-preserving cloud computing platform on blockchain.
According to the team, "Our platform enables privacy-preserving and computationally complex applications, allowing developers to build applications that protect data by design and foster the creation of new applications that couldn't otherwise be built. We are designing our platform to scale to computationally complex workloads unseen in other blockchain systems to date."
Features include Confidentiality Frameworks, which include libraries to develop and interact with confidential smart contracts, a new model for smart contracts in which data and state are secret and transactions are sent over an end-to-end encrypted channel.
As well as support for Rust, a general-purpose language that offers flexibility when writing smart contracts.
The Oasis Contract Kit is a toolkit to help write and test smart contracts locally before they're deployed on-chain.
We can also fine Ethereum backwards compatibility here.
Ethereum is a decentralised platform for applications that run 'exactly as programmed' without any chance of fraud, censorship or third-party interference — these apps run on a custom built blockchain.
The team further states that although most of the functionality for confidentiality is already supported, the Devnet is still in beta and they don't recommend storing sensitive information at this time.


---
November 23, 2018 8:32 AM
Oh no, it's 2019 prediction season again for the IT industry.
Guess what?
Open source is gaining increasing traction in the enterprise and cloud-native software application development is becoming a more accepted norm in what is ultimately always a multi-cloud hybrid world of mobile centric devices made more intelligent by AI and the machine learning that works to feed the new neural brains behind our devices.
Yeah okay we know that part, so how about going one layer further down?
GridGain founder and CTO Nikita (he's a he, not a she) Ivanov sent the Computer Weekly Developer Network one comment that does indeed go one lower, if not one louder.
Ivanov contends that in-memory computing solutions and traditional disk-based databases are converging.
He explains that in-memory data grids are powerful for accelerating existing systems built on disk-based databases, while in-memory databases are used mainly to build greenfield systems.
"Nearly every business undergoing a digital transformation will eventually need to employ in-memory computing architectures that keep all vital data in-memory, providing the speed and scale they need to deliver acceptable application performance for customers, employees and the supply chain in the face of massive data growth. The primary question is how well traditional relational databases which are adding in-memory capabilities on top of disk-based architectures can compete with the new generation of in-memory computing solutions, which were designed from the ground up to use memory first and disk only as backup," said Ivanov.
He surmises that in-memory data grids are already a mainstream solution in many industries for application processing.
His opinions is that this trend will accelerate in 2019 as more enterprises recognise the need for greater performance and scalability and the solutions become increasingly affordable as the cost of RAM declines.
"I'm certain that adoption of data grids and other in-memory computing technologies – including in-memory databases and non-volatile memory – will continue to surge as organisations increasingly recognise these technologies are essential to the success of their vital digital transformation initiatives," said Ivanov.
His comments are interesting, if arguably somewhat loaded, contrived and self-serving (GridGain develops advanced and distributed in-memory data processing technologies, after all)… but the general trend is certainly worth tracking in modern application development terms.
---
November 22, 2018 10:31 AM
In the modern age of software, it's no longer enough to simply have an application development and programming department.
A new breed of emerging (sometimes experimental) app development and data fabric exploration needs to be part of the total 'IT shop' that a vendor uses to drive forward its technology proposition — this is the world of labs.
Enterprise IT vendors have been building these kinds of operational departments for a while. IBM's alphaWorks (now called developerWorks) is perhaps a good example. Oracle, Microsoft, SAP and many others have established similar operations to explore ideas and build so-called Proof of Concept (PoC) working models of both hardware and software.
Embrace failure
This is the kind of department where you'll likely managers say things like "70% of our innovations work… and that figure is far too high for me"… or perhaps, "if all our ideas worked, then we're not pushing ourselves hard enough to innovate" — so failure is embraced and speed of thought is championed.
The Computer Weekly Developer Network team recently got to meet with enterprise applications company IFS at its Sri Lanka headquarters in Colombo to explore the work its IFS Labs division is currently undertaking.
Under the leadership of Bhagya Kandage in her role as manager of software development, presentations were provided by Harshana Yapabandara, who is principle software engineer for IFS Labs and Kasun Perera, who is also a principle software engineer for IFS Labs.
IFS is known for its Field Service Management (FSM) software and its wider stack of Enterprise Resource Planning (ERP) and digital operations management software.
Yapabandara demonstrated new Augmented Reality (AR) and Virtual Reality (VR) headset equipment (running with IFS software) that allows service engineers working in the field to get contextual information displayed on their Heads Up Display (HUD) to allow them to perform equipment maintenance jobs more effectively.
"What this does, effectively and practically, is allow a customer to send lower skilled employees to do more complex jobs," said Yapabandara. "It also allows these same customers to direct more skilled employees in the execution of their tasks so that they are carried out in the correct order."
Locally in Sri Lanka, IFS has been demonstrating this equipment in schools to inspire students to think about new and emerging applications development when they start to make their career plans.
Tracking trends
Team leader Kandage explained that IFS Labs exists as a function to help the company track the latest trends, often in places where technologies are still embryonic.
"We then explore ways of working out how we can architect elements of these still-nascent technologies into the IFS stack. We develop a Proof of Concept model to see what works and what doesn't… and then ultimately we may push the more effective new functions forward into product development," she said.
Successes in hard core development for IFS Labs in Sri Lanka have included IFS Touch Apps, which are mobile app extensions for IFS applications. Based on the Microsoft Azure Cloud platform, the Sri Lanka programming team has developed a full referernce architecture and reference framework to support this technology.
Additional Sri Lanka built additions to the IFS stack include IFS Streams. This is a 'push notifciations' technology that resulted from a Xamarin-based Proof of Concept development.
IFS Labs development timeline
Proof of Concept
Concept 'Handover' (annotation & documentation)
Product Development
Early Adopter Release
Release To Market (RTM)
AR in the case of this story means Augmented Reality, but in the world of Field Service Management (FSM) and the need to guide engineers working in the field, it also (actually even more directly) refers to Assisted Reality… and this is part of the way hands-on engineers will now expect to be able to work.
Pass the virtual grease gun please!
---
November 21, 2018 10:56 AM
Data integration/analytics/management company Tibco has come forward with a new release of TIBCO Spotfire X, its core data analytics tool
The firm has now combined both real-time and historical data in the same environment — quite why that wasn't part of the initial product's engineering has now been explained, we can only imagine that it was a question of complexity
The company's A(X) Experience function uses a number of AI-powered interaction models that adapt to user preference and style.
NLQ + AI + models
The offering combines three new authoring approaches: natural language query (NLQ) powered search, AI-driven recommendations and model-based processing… and that all comes in one interface.
According to Tibco's Brad Hopper, vice president, analytics product strategy, by fusing a data exploration engine with an 'intuitive' user experience, Spotfire X allows users to tap into AI to augment knowledge, uncover data insights and to execute decision-making.
Why do we need AI for data analytics? Because (the theory is, at least) it can can help create natural language augmented analytics (NLAA, not an acronym yet, but it could be soon) allowing non-experts (businesspeople, basically) to benefit from data.
Spotfire X is part of the Tibco Connected Intelligence Cloud platform.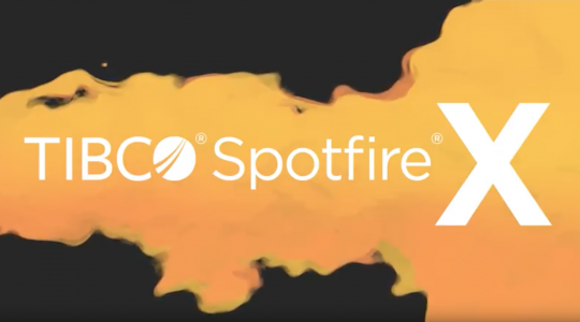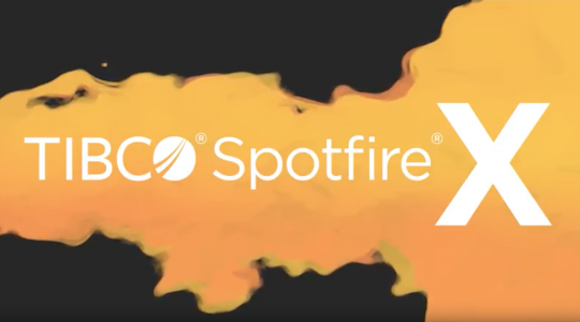 ---