---
October 30, 2009 4:11 AM
You know that anticlimactic feeling you get when something doesn't quite live up to the hype?
Like when you tried to avoid seeing the movie Titanic because a Leonardo DiCaprio love story just didn't sound appealing and you were already sick of hearing Celine Dion singing My Heart Will Go On, but then everyone in the world but you saw the movie….three times? So you finally caved and saw it and left thinking 'it was a good movie, but nowhere near worth the attention its getting and certainly not something I'd pay to see more than once.'?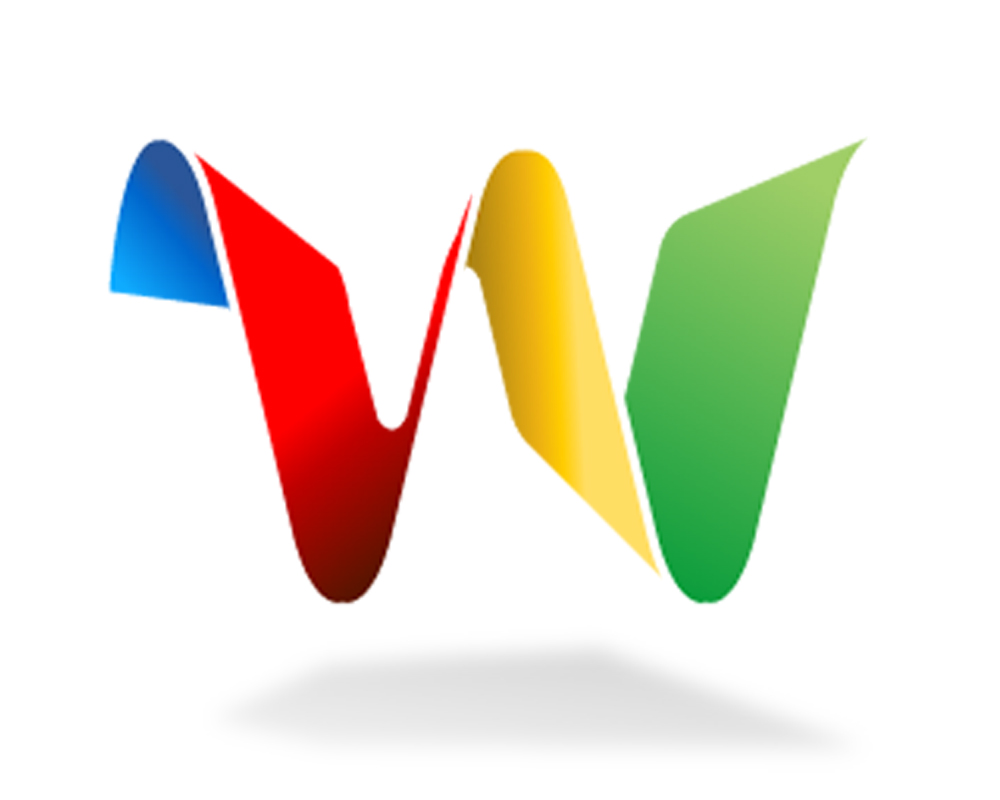 That is how I feel about Google Wave right now.
A few weeks ago when Google unleashed a new flurry of Google Wave invitations I managed to acquire one (thanks again Marcus). It still took forever for the invite to actually arrive in my email, but at least I didn't have to continue begging, or troll eBay trying to buy a fake invitation.
Once it arrived though it felt like 4pm on December 25th when the feeling sinks in that after months of shopping, and wrapping, and decorating, and Christmas carols, and tons of money….its all over. That was it.
I am not condemning it yet. I understand that it is a beta version, and to be fair I haven't comprehensively examined it yet. I will definitely be diving in and perhaps it will seem more compelling once I get under the hood and start figuring out what to do with it.
All I'm saying is that after the 90 minute video overview Google unveiled it with, and the hype leading up to getting the invite, it just doesn't seem very exciting, or like the unified communications competition it has been described as (which I am guilty of as well).
Stay tuned for more in-depth reviews and assessments as I dig in and figure it all out.
October 28, 2009 4:21 AM
OK. To be fair, there are iPhone apps related to unified communications, and even an iPhone app which provides rudimentary integration with Microsoft Office Communicator. The point, however, is that as popular and as functional as the iPhone is it still has some catching up to do in order to be a viable platform for enterprise mobile and unified communications.
I had an iPhone for a few months. I enjoyed it, and I felt like it had a lot of really cool features, but in the end I found the fact that there is 'an app for that' for so many things to be more of a distraction and a time-suck than a value. I also missed Office Communicator Mobile and my Office Mobile applications so I eventually traded my iPhone for the AT&T (HTC) Tilt– a Windows Mobile 6.0 device.
New phones are emerging with the potential to challenge the iPhone for rock star status among mobile devices. The HTC Pure isn't really one of them, but it is the crown jewel of the Windows Mobile 6.5 devices which recently hit the streets. I'm debating holding my breath to see if the HTC HD2 comes to AT&T when Windows Mobile 7 is unleashed, but that seems like a long time to wait for a rumored device on a vaporware OS that may not even be offered through my wireless provider if/when it does arrive.
Back to the iPhone though. The iPhone is the #2 smart phone in America. It is lower on the global totem pole, but as it begins to be offered through multiple providers in China that could quickly change. However, there is a reason that Nokia and RIM have so much of the smart phone market share and it has a lot to do with the ability to integrate with enterprise networks and applications. Until Apple gets an app for that it is going to have a tough time being a serious threat in the enterprise.
The flip side of that point though is that Microsoft could do itself a favor and extend its reach by working with Apple to make that happen. The iPhone is a formidable mobile device and it is hugely popular. Microsoft should develop Office Communicator Mobile and Office Mobile apps for the iPhone to promote the use of Microsoft products no matter what mobile platform is being used.
---
October 22, 2009 4:33 AM
If you're free next Wednesday, October 28, you should mark your calendar and plan on attending The Final Frontier: Secure Unified Communications to Any Device in Any Place at 12pm Eastern time (9am Pacific).
Unified communications, like just about any useful technology, can be a double-edged sword. Often, for every benefit or convenience there is a tradeoff of increased risk and exposure. As organizations work to extend unified communications to smart phones and wireless devices, they face even more security and compliance challenges.
The webinar is being presented by Sipera Systems and Aberdeen Research and will include the latest research and industry trends, real-world scenarios from actual deployments, and best practices for deploying unified communications securely.
---
October 19, 2009 2:56 AM
As organizations move to unified communications it becomes imperative that disaster recovery and business continuity be incorporated into the design and implementation. In the event that a natural disaster or other catastrophe strike the primary data center, there needs to be a fall-back plan in place to ensure that the business can continue to communicate and work productively.
The ability to provide some sort of failover redundancy or site resiliency has been seen as an Achilles heel of Microsoft Office Communications Server. Microsoft has made some enhancements though in R2 and produced a white paper describing how to accomplish site resiliency with Microsoft OCS 2007 R2.
Here is the description Microsoft provides for the white paper:
This white paper describes a site resiliency solution for Office Communications Server 2007 R2. The solution includes an Enterprise pool that spans two geographically separate sites. The solution provides a failover mechanism between the two sites to ensure that Office Communications Server functionality such as instant messaging, presence, and conferencing remains available even if one of the sites becomes unavailable.
This white paper is divided into three main sections:
The Solution section provides an overview of the tested and supported site resiliency solution described in this paper.
The Test Methodology section describes the testing topology, expected behavior, and test results.
The Findings and Recommendations section provides practical guidance for deploying your own failover solution.
To successfully follow this paper, you should have a thorough understanding of Office Communications Server 2007 R2 and Windows Server 2008 Failover Clustering.
---
October 19, 2009 2:45 AM
For organizations that rely on Microsoft unified communications, Forefront Security seems like a natural fit. With components to protect and secure Exchange, SharePoint, and Office Communications Server, as well as client endpoints, Forefront Security provides comprehensive protection for a Microsoft unified communications environment.
To make things even easier to monitor and manage, Microsoft has developed a Forefront Security for Office Communications Server Management Pack for System Center Operations Manager 2007. Microsoft provides the following overview of the capabilities of this tool:
The Microsoft Forefront Security for Office Communications Server Management Pack for Microsoft System Center Operations Manager 2007 provides real-time insight into the health and performance of key Forefront Security for Office Communications Server (Version 10) components and services. The Microsoft Forefront Security for Office Communications Server Management Pack alerts the administrator to critical events affecting the security of their OCS environment. Proactive management of the Microsoft Forefront Security for Office Communications Server environment is facilitated through management pack activity reports on IM scan performance.

Feature Bullet Summary

Monitoring of current license state
Monitoring of Antimalware Engine health and update activity
Monitoring of IM Scan Job availability
Monitoring health of required Forefront Security for OCS services
Reports on key Forefront for OCS performance counters
---
October 16, 2009 2:35 PM
If you ask me, Tech Data is coming a little late to the party, but better late than never.
Tech data announced that it is adding a unified communications and a network security business unit to its service offerings.
The official press release from Tech Data contains this quote:
"Tech Data is responding to the growing demand for unified communications and network security," said Tech Data Vice President, Networking Product Marketing John O'Shea. "Unified communications — the seamless integration of voice, data, messaging, mobility and video over a converged network — delivers new operational efficiencies for end users of all sizes. Meanwhile, the network is becoming more exposed than ever with the explosive growth of wireless, mobile devices and demands for access all the time from anywhere. That creates an array of security issues, especially for key vertical markets implementing these technologies like government, education and healthcare that need to protect sensitive information."
I don't disagree, and I commend Tech Data for joining the fray– but unified communications has been hot for some time and networks have been vulnerable since they existed so its not like this was a brilliant epiphane on their part.
What would be cutting edge is if Tech Data merged the concepts and created a Unified Communications Security business unit. That is an area where there is a need that customers aren't even aware of yet.
---
October 11, 2009 3:43 AM
Sprint was one of the first SIP trunk providers certified with Microsoft Office Communications Server 2007 R2 (OCS 2007 R2). Now it is expanding availability of SIP trunking to all business customers.
Sprint SIP trunking customers will be able to leverage Sprint's Global MPLS network and utilize a single IP network connection to facilitate voice, date, and video conferencing connections.
SIP trunking and VoIP enable customers to save significantly over traditional local and long distance expenses, and it is also a key component of unified communications.
---
October 8, 2009 3:45 AM
I have been using the Technical Preview of Microsoft Office 2010 for a few months now and I have to say I like it. I am particularly fond of the changes in Outlook like the ability to view by conversation– which includes all messages in the thread inbound and outbound– as well as the ability to ignore message threads that are of no interest.
So, I am looking forward to having that same functionality on my mobile phone. New Windows Mobile 6.5 devices will include the functionality, and it is also available via download for older Windows Mobile 6.1 devices.
In addition to the conversation view and ignoring threads, some other notable features of the updated Outlook Mobile with Exchange 2010 include:
ability to see which messages have been replied to or forwarded
email account nicknames used in Outlook follow you in Outlook Mobile
voicemail messages play directly from message like in Outlook rather than as an MP3 attachment
voicemail trasncript can be viewed in the body of the message rather than playing audio
capable of getting free/busy information from Exchange Server
---
October 3, 2009 4:05 AM
Organizations using Office Communications Server 2007 (OCS 2007) have a powerful instant messaging tool with Office Communicator and Communicator Mobile. Federation allows different organizations running OCS to link up so that the users in each entity can see each other's presence and communicate seamlessly.
As it turns out, not every organization is running OCS 2007. I know, right? There are even a vast number of small and medium businesses with no enterprise instant messaging solution. Go figure. Many organizations rely on free IM options- AIM (AOL Instant Messenger), Windows Live Messenger, Google Talk, etc.
Microsoft had two announcements this week that change the landscape for instant messaging with OCS 2007. First, it released the XMPP gateway for OCS R2.  The new gateway expands the options for IM by enabling connectivity to systems such as Google Talk and Jabber. 
The second announcement was that connectivity with AOL is now included in the licensing price, along with Windows Live, which was announced a few months ago.  That means that OCS 2007 R2 can connect with AIM and Windows Live Messenger accounts without the need to purchase Public IM Connectivity (PIC) licenses.
Organizations that want/need to connect with Yahoo IM accounts will still have to purchase the necessary PIC licenses.
---
September 30, 2009 3:20 AM
Avaya has sponsored the free eBooklet- SIP Communications for Dummies-2nd edition. The book is written by Lawrence Miller and Peter Gregory, with a foreword by Alan Johnston and covers a range of topics to introduce you to the basic concepts of SIP (Session Initiation Protocol). Chapters include:
SIP at a Glance
The Case for SIP
How SIP Transforms Communications
SIP Interoperability
SIP in the Contact Center
SIP and Intelligent Communications
Ten Reason to Use SIP-Enabled Solutions by Avaya
In the Foreword, Johnston says "So what is SIP and why is the industry buzzing about it? This book will tell you. What can you use SIP for? This book will tell you that too. Why is SIP so important? You'll find that here too."
The last chapter is obviously a little self-serving, but it is sponsored by Avaya. Overall the booklet is a good primer on SIP and is a solid resource. The price is right, so you can't fault Avaya for plugging its products in the process.
It is definitely worth a read. Check out SIP Communications for Dummies – 2nd Edition.
---