---
September 25, 2016 5:05 PM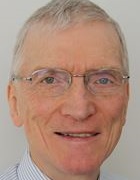 Profile: Kris Wicka
Hardware
,
Services
,
Software
,
staff
,
Telecom
,
wholesale
Budget to Rise 10%.
A typical IT & Telecom budget for a medium sized wholesaler, with 100-999 employees, is around £1m. This budget is due to increase by 10% between 2014 and 2019. Staff and software are going to be the fastest growing components at just under 20%. Hardware is...
August 12, 2013 1:00 AM
wholesale
Wholesale trade companies spend £350 per employee on hardware. This is similar to the all UK value for all industry sectors. There are notable differences by size of organisation. Wholesale traders with 50 to 99 staff exceed the all UK value by two thirds whilst for organisations with...
---
June 17, 2013 1:00 AM
retail
,
Turnover
,
wholesale
Large companies in wholesale trade and retail trade spend similar amounts on IT & telecom when compared with turnover. For smaller firms the proportions are notably greater in retail. This is especially so for medium sized organisations with 100-999 staff where retailers outgun...
---
July 15, 2011 1:00 AM
IT managers
,
IT operations
,
IT staff
,
IT Strategy
,
wholesale
IT staff as a proportion of total employees in large Wholesalers (1000+ employees) swamps that for Distributive Trades. For Wholesale firms, 1 in 40 staff members are software specialists whilst the ratio for Distributive Trade companies is 1 in 200.
---
April 6, 2011 1:00 AM
IT staff
,
pay
,
salary
,
SME
,
SMEs
,
wholesale
IT managers pay in Wholesale Trade tends to increase with size of organisation. The exception is for small firms (50-99 employees) where pay dips below the trend line. A similar progression occurs for all UK organisations. In Wholesale Trade, IT managers in large firms (1000+...
---