---
March 27, 2017 1:54 PM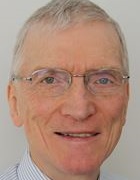 Profile: Kris Wicka
Hardware
,
retail
,
Services
,
Software
,
staff
,
Telecom
2017 Spend to Grow 7%.
Large retailers spend £2,000 per employee on IT & telecom products and services.  This is dramatically less than the corresponding outlay by all UK large organisations which stands at over £5,500.  Large retail traders' expenditure on both computer...
June 17, 2013 1:00 AM
retail
,
Turnover
,
wholesale
Large companies in wholesale trade and retail trade spend similar amounts on IT & telecom when compared with turnover. For smaller firms the proportions are notably greater in retail. This is especially so for medium sized organisations with 100-999 staff where retailers outgun...
---
July 7, 2011 1:00 AM
growth
,
retail
In keeping with all other sectors of the economy, Retailers experienced a decline in their computer services expenditure in 2009. Since then their outlay has grown at 10% and above, exceeding that achieved by all UK organisations.
---
March 22, 2011 1:00 AM
IT staff
,
pay
,
retail
,
salary
,
SME
,
SMEs
The best paid IT user support staff in the Retail sector work for the largest companies (1000+ employees). This is not the case for the UK as a whole where small (50-99 employees) and large companies vie for that distinction. In both instances, medium sized concerns (100-999...
---