---
May 2, 2017 12:16 PM
application
,
Professional
,
Software
Application Packages Spend.
R&D firms, with 100-999 employees, are each typically spending £140k on application packaged software during 2017.  In terms of individual company expenditure they are the biggest spenders amongst medium sized professional services firms.  Their spend...
October 29, 2016 5:11 PM
application
,
electricity
,
Gas
,
size
,
Software
Spend 10 Fold Greater than the Norm.
Electricity & gas supply companies are due to spend over £2,200 per employee on application software packages in 2016.  This is ten times greater than the UK average.  The medium and large utilities will each be having an outlay of some...
---
January 29, 2013 10:21 AM
application
,
Asset management
,
BPO
,
BPOOutsourcing
,
Business Process Outsourcing
,
Business services
,
Cloud Computing
,
Compliance
,
data-centre
,
Desktop
,
Management
,
Networks
,
Security
,
Storage
,
Virtualisation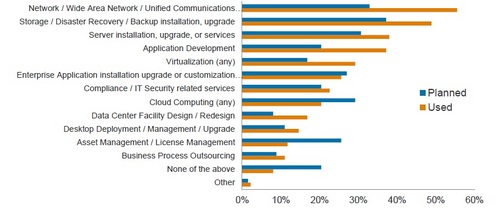 ---