---
June 5, 2014 1:00 AM
Application software
,
Software
Overall chemical manufacturing companies spend over £100 per employee on external application software products. The norm for the UK is half as much again. There is a stark difference in comparable spend for large organisations. Chemical manufacturers only commit a quarter of that by their all UK counterparts.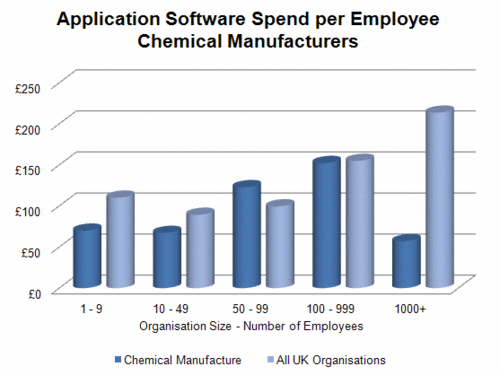 May 29, 2014 1:00 AM
Turnover
Large civil engineering companies devote 1.3% of their turnover on IT & telecom expenditure. This is half the UK norm. Smaller sized civil engineering concerns also commit less than the UK average although the differences are much smaller.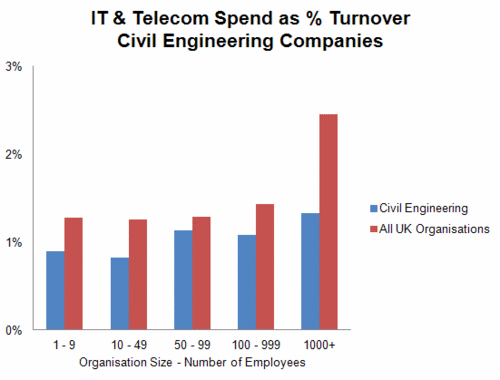 ---
May 19, 2014 1:00 AM
R/D
,
Software
,
System software
Research & development companies have an expenditure of over £500 per employee on system software. This is more than four times that of the national average. The vast gulf in spend levels applies to all sizes of organisation.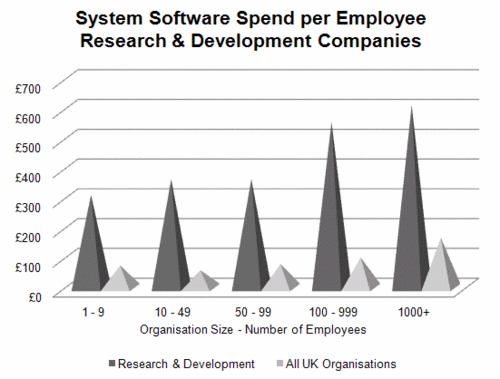 ---
May 8, 2014 1:00 AM
Financial
,
Insurance
,
Software
Custom software spend per employee by auxiliary financial & insurance companies increases with size of organisation. The smallest concerns outlay over £200 whilst for the largest it is almost £700. On average the expenditure is a factor of four greater than the UK norm.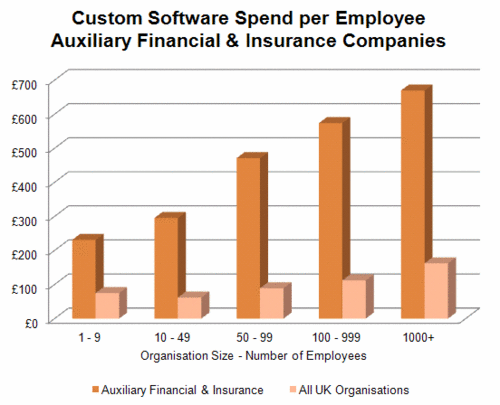 ---
May 1, 2014 1:00 AM
Overall membership organisations have an outlay of £1,000 per employee on computer services. This is much the same as the UK norm. By size of organisation the spend is far smaller for large enterprises in the case of membership firms.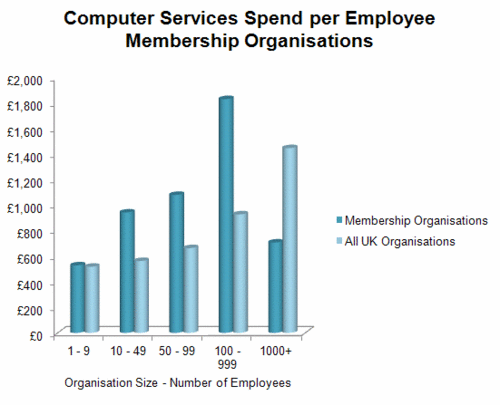 ---
April 28, 2014 1:00 AM
Development tools
,
electricity
,
Gas
,
System software
Electricity & gas supply companies devote around £500m on external software. The largest category is application packages with nearly 40% of the expenditure. Next in line is custom software with a quarter of the spend closely followed by system software.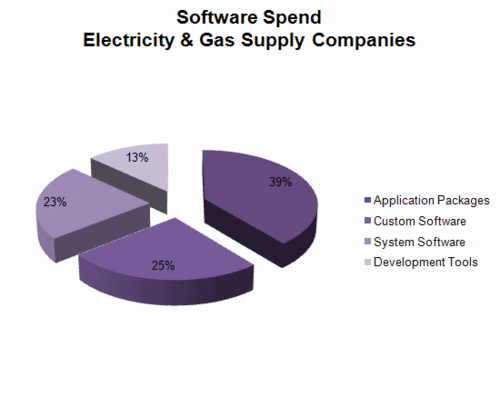 ---
April 24, 2014 1:00 AM
Fuel
,
oil
Hardware expenditure by oil & other fuel companies is in excess of £600 per employee. That is twice the national norm. Analysis by size of organisation reveals a much higher multiple for smaller organisations whilst for large enterprises there is almost parity.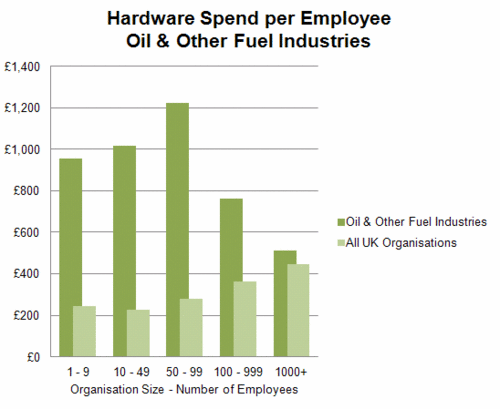 ---
April 17, 2014 1:00 AM
Turnover
In the distributive trades sector, post & courier firms devote the largest proportion of their turnover to expenditure on IT & telecom. At some 3% this is half as much again as the next tier consisting of water transport, land transport and transportation support organisations.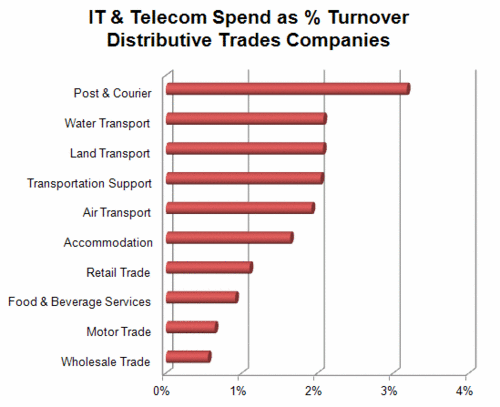 ---
April 14, 2014 1:00 AM
Software
,
System software
Public administration organisations are the top spenders on system software with a commitment approaching £600m. Next in line are telecommunication companies with an expenditure of over £400m. Close behind are retailers with an outlay of £370m.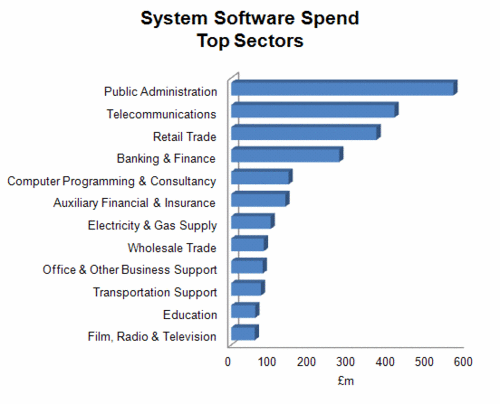 ---
April 10, 2014 1:00 AM
Turnover
Management consultancy firms commit almost 5% of their turnover to IT & telecoms spend. The corresponding all UK value is 2%. For larger management consultancies the proportion is over 8% whilst smaller concerns devote less than half that amount.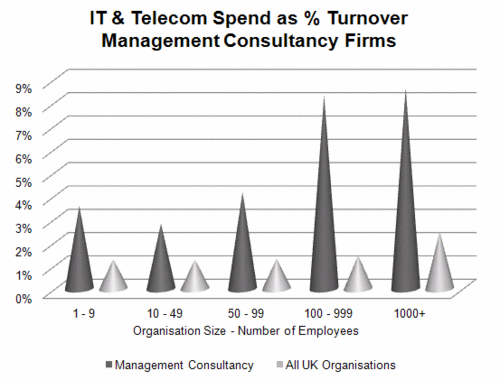 ---