---
February 28, 2013 1:00 AM
Turnover
Motor manufacturers' IT & telecom spend as a proportion of turnover is half that for all UK organisations. However, for large enterprises with 1000+ employees, it is less than a third. Whilst large concerns in the whole of the economy have a much higher ratio compared with their...
February 25, 2013 1:00 AM
Business services
Small business services companies, employing 50-99 staff, spend £220m on telecom services. Legal services firms form the largest spending segment at £37m. Next in the rankings are employment agencies and office & other business support concerns each having an outlay of £27m....
---
February 21, 2013 1:00 AM
Security & investigation companies' spend on computer services is three and a half times lower than the comparable figure for all UK organisations. For those organisations with over 1000 employees the difference is notably higher. Within the security & investigation sector large...
---
February 20, 2013 12:04 PM
bigdata
,
cloud
,
Emerging technologies
,
SME
,
Visualisation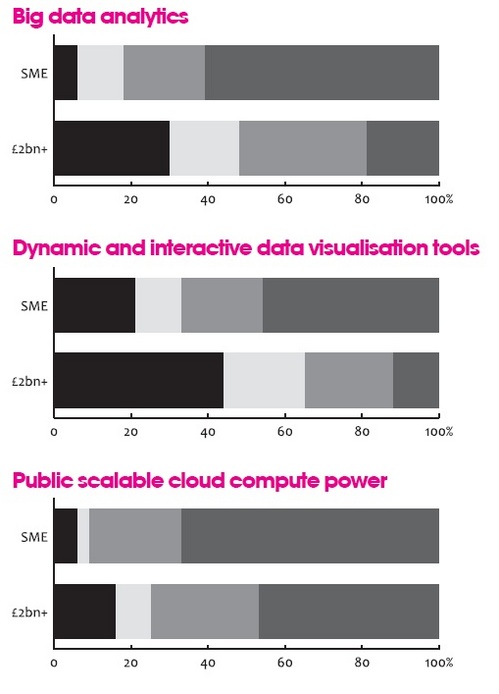 ---
---
February 18, 2013 1:00 AM
Banking
,
Development tools
,
Finance
,
Insurance
,
Software
Financial services organisations are forecast to spend almost £350m on software development tools in 2015. Banks & finance houses will dominate the sector with expenditure of £200m. At little over half that amount will be invested by auxiliary financial & insurance...
---
---
February 14, 2013 1:00 AM
Turnover
Food manufacturers and beverages manufacturers each invest around 1% of their turnover on IT & telecoms. There are however notable differences by size of company. With food manufacturers, the largest firms devote twice as much in comparison with smaller concerns. In the case...
---
---
February 12, 2013 11:40 AM
Uncategorized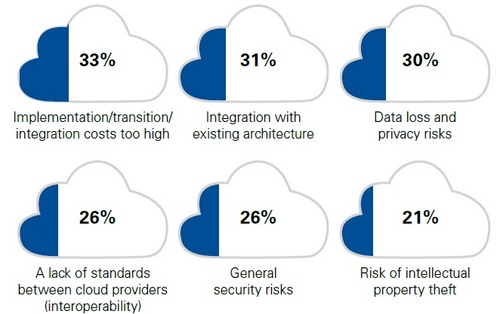 ---