May 30 2012 3:37PM GMT

Profile: Chris Leonard
Whenever I talk to other community managers about how they view their role, most answer that that they see themselves as a gardener, a farmer, a bonsai bush trimmer, or even a parent. I refer to this as the community manager as nurturer worldview. They see themselves as taking something tiny or even helpless and through careful tending, they get it to grow it and keep it pure.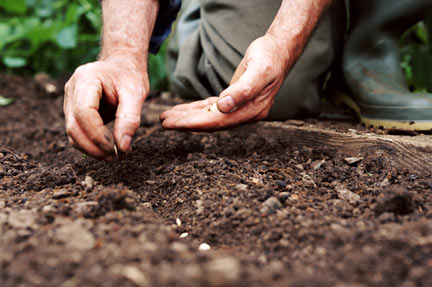 While this is a popular point of view, it's not one to which I subscribe. Forums are not living beings. Forums are places. Places of engagement, places to find information, answers, entertainment, community with like-minded individuals, to demonstrate the size of one's brains or simply a place where users belong and feel safe. And then of course there are the assorted malcontents, trolls and spammers who absorb the bulk of your time, but I digress. That's a discussion for the not so distant future.
My favorite analogy of the forum as place is indeed the swimming pool. Think of the pool itself as the meeting place of your community on a very hot day. You have to skim the leaves and bugs from the surface so that the water seems appealing. Behind the scenes you have to apply the proper chemicals to keep the water crystal clear. Lighten up on the chlorine and algae (spam, trolls, etc.) will grow and no one will want to swim. However, you don't want to get too aggressive with the chemicals (moderation) else you create a toxic environment. The goal is to achieve balance and it's something you have to work on constantly. Check the pH, add water that's been lost to evaporation, tell the kids not run while near the pool, etc. Think of how these activities would relate to running your community.  Plus in this analogy I have a killer tan and get to wear shades.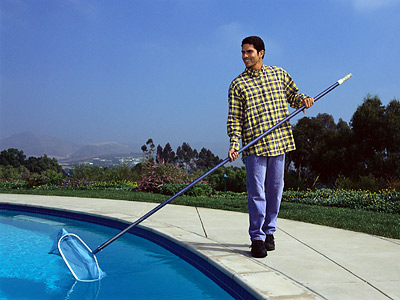 This isn't to say that there is no validity in the nurturer worldview. It's as valid as the Pool Cleaner analogy. In the end, these are only perceptions of the manager's role within the community. But one's perception helps to determine how you approach the management of the community. More importantly, how one perceives their forum colors the tone they try to set for their community; and the idea of "tone" is where we'll pick up the narrative next time.
So how about you? How do you see your organizations community manager? And if you are a community manager, how do you see yourself?