---
June 17, 2018 12:30 AM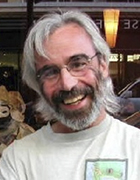 Profile: BobReselman
Uncategorized
Consider this: the median age of a Google employee is 29. At Amazon, it's 32. On an industry-wide scale, the average age for a software developer in the United States is...
May 1, 2018 2:27 PM

Profile: cameronmcnz
Uncategorized
---
March 9, 2018 1:38 AM
Uncategorized
Coming up in tech over the past few decades wasn't easy. A successful entrepreneur told me a story of how she landed her first tech job as a sales rep for a telecom agency. This was in the early days of deregulation, long before gender inequality in technology was an issue organizations were...
---
February 27, 2018 11:27 PM
Uncategorized
The Eclipse Foundation has chosen Jakarta EE as the new name for the technology formerly known as Java EE. Last September, the Eclipse Foundation announced that Oracle would hand over...
---
January 30, 2018 11:21 PM
Uncategorized
Apple is forcing all of its older iPhone and iPad users to buy new devices by throttling their batteries as they get older. Countries that perceive this as unsavoury forced obsolescence have demanded Apple executives explain themselves. Class action lawsuits...
---
January 6, 2018 12:29 AM
Uncategorized
With the complexity of products being built today, no one person can understand all the pieces. Yet everyone involved is still responsible for ensuring their work is compatible with co-workers and aligns with the company's strategy. The only way to keep everyone moving toward the same goal is to...
---
November 23, 2017 1:26 AM
Uncategorized
I believe Joshua Bloch said it first in his very good book "Effective Java": static factory methods are the preferred way to instantiate objects compared with constructors. I disagree. Not only because I believe that static methods are pure...
---
November 23, 2017 1:25 AM
Uncategorized
We asked some of the engineering teams that we work with how much time their developers spend on debugging processes. The answer? On average, 25% of developers' time is spent on debugging alone. That...
---
---
November 3, 2017 2:40 PM
Uncategorized
Companies and teams want to move fast. This includes frequent releases, constantly updating the product and keep team members on their toes about new and relevant technology. These needs led to the rise of...
---