---
August 14, 2017 8:17 PM
Should you implement a custom user registry to help mitigate access to your various LDAP servers in order to simplify security tasks such as authentication and group association? The answer to that question is a resounding 'no.'
The simple beauty of the custom user registry
On the surface,...
August 14, 2017 3:43 PM
Former Google employee James Damore's recently leaked memo about his old employer's employment activities has brought the discussion about IT hiring practices to the fore. After reading a vast number of articles written on the topic, it would appear that many believe the terms workplace...
---
August 8, 2017 6:58 PM
It's likely not advice a veteran of JavaOne conferences needs to hear, but if you've got your ticket for JavaOne 2017, and you're attending this OracleWorld affiliated event for the first time, I'm telling you not to do any last minute...
---
July 20, 2017 4:39 PM
What would the tech world look like without leaders, visionaries, and entrepreneurs like Satya Nadella, John Ive, or Elon Musk? What about the contributions of the other seven men who complete the list of "The 10 Most Influential Leaders in Tech Right Now" according to Juniper Research? Would...
---
July 14, 2017 7:40 PM
In some respects, Virtual Reality (VR) and Augmented Reality (AR) applications have been around for a couple of decades. But these never really went mainstream because of the cost and limits of existing technology. However, this is starting to change with the recent...
---
July 11, 2017 8:45 PM
The committed use of a continuous delivery pipeline inevitably puts a far greater onus on the software developer than systems that used more traditional methods of moving code into product. A DevOps approach to software development means software developers must be much more diligent in terms of...
---
July 3, 2017 11:26 AM
The following is a transcript of an interview between TheServerSide's Cameron W. McKenzie and Azul Systems' CTO Gil Tene. Cameron McKenzie: I always like talking to Gil Tene, the CTO of Azul Systems. Before jumping on the phone, PR reps often send me a PowerPoint of what we're...
---
June 16, 2017 1:58 AM
---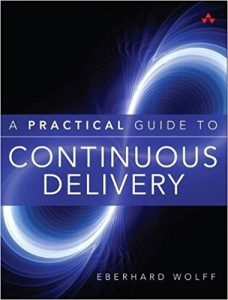 A few weeks ago TheServerSide published...
---
June 12, 2017 11:25 PM
Agile gets all the press, but Waterfall has proven to be a fairly trustworthy approach to software development for a very long time. It's definitely not going anywhere. In fact, it's still the preferred methodology for many of the world's largest enterprises for some very good reasons, so...
---
May 10, 2017 3:46 PM
Can you believe all of this drama surrounding Project Jigsaw and the Java modularity debate? I was so thankful yesterday when President Donald Trump fired the director of the FBI, drowning out all of the Java Jigsaw finger pointing tweets and usurping them with delightful, 140-character opinion...
---