---
November 8, 2019 6:34 PM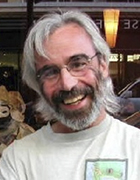 Profile: BobReselman
Most HR departments simply don't get it when it comes to technical training. They set up the training in a practical method: first create an outline, second identify a speaker and third find a conference room or video conference bridge to deliver the training. In some instances, HR might even get a...
October 3, 2019 5:19 PM
A security vulnerability was discovered in July 2019 that showed Amazon's cloud servers contained voice recordings of Alexa interactions from customers. Furthermore, improper handling of records retained by Amazon, along with this Alexa vulnerability, could expose users' private data to a...
---
October 1, 2019 1:22 PM
In June 2019, the National Institute of Standards and Technology (NIST) published its draft of NISTIR 8221, "A Methodology for Enabling Forensic Analysis Using Hypervisor Vulnerabilities Data." The report provides guidance on how to use forensic analysis to detect, reconstruct and prevent...
---
September 29, 2019 8:31 PM
<tl;dr> To fix the Eclipse "No Java virtual machine was found" error, simply edit the eclipse-inst.ini file and add the -vm flag, which points it to the java utility in the JDK bin...
---
September 15, 2019 9:28 PM
As Oracle Code One 2019 kicks off in San Francisco, I hope you've already logged into the Oracle Open World (OOW) schedule builder and booked yourself into all of the sessions you want to attend. Unlike smaller conferences where you can easily slide into any session that has open seats, OOW tightly...
---
September 13, 2019 3:42 AM
If Oracle Code One 2019 is your first time at a major software conference, it will serve you well to follow some sage advice and insight from a veteran attendee of past JavaOne and Oracle Open World conferences. The first piece of advice, for which it is far too late to act upon, is to make sure...
---
September 4, 2019 4:18 PM
The question of how to deploy a JAR file to Tomcat drives a surprising amount of traffic to TheServerSide. It's a strange search query, because you don't really deploy JAR files to Tomcat. Apache Tomcat is a servlet engine that runs Java web applications, which are packaged as web application...
---
August 29, 2019 8:38 PM
Standard security practices are the baseline for any product, and even the most junior software developers should be aware of the minimum security requirements for any project. And yet, something as simple as a lack of input validation still plagues the industry. For example, a firewall...
---
August 28, 2019 9:03 PM
It should always be a top priority for any developer to secure and encrypt communications across the network. Along these lines, the performance overhead for encryption and to ensure confidentiality is relatively minor. I'd go so far as to say the use of
---
August 23, 2019 9:28 PM
Imagine a hacker trying to break into a secure system. You often envision an expert programmer make attempts at a vast array of complex approaches, such as buffer overruns or distributed brute force attacks to breach security. But more often than not, breaches occur because basic IT security...
---