---
August 29, 2019 8:38 PM
Standard security practices are the baseline for any product, and even the most junior software developers should be aware of the minimum security requirements for any project. And yet, something as simple as a lack of input validation still plagues the industry. For example, a firewall...
August 28, 2019 9:03 PM
It should always be a top priority for any developer to secure and encrypt communications across the network. Along these lines, the performance overhead for encryption and to ensure confidentiality is relatively minor. I'd go so far as to say the use of
---
August 23, 2019 9:28 PM
Imagine a hacker trying to break into a secure system. You often envision an expert programmer make attempts at a vast array of complex approaches, such as buffer overruns or distributed brute force attacks to breach security. But more often than not, breaches occur because basic IT security...
---
August 6, 2019 8:18 PM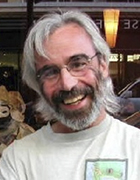 Profile: BobReselman
Microservices oriented architecture is all the rage these days. Why not? It's hard to ignore the faster deployment rates and reduced costs that are the essential promises of microservices oriented architectures. Yet for most companies that take the plunge, development activity is more about the...
---