---
March 26, 2019 8:38 PM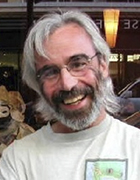 Profile: BobReselman
Here's how it usually goes when it comes to technical training in a corporate environment. A company decides to implement a new technology. The powers-that-be look around to determine if the IT staff has the knowledge and skills necessary to adopt the technology in question. If the determination...
March 18, 2019 3:31 PM
Enterprises that use Elasticsearch to find dynamic information in other apps are struggling to identify errant code that stalls enterprise apps. In theory, application performance monitoring tools should help. But, it wasn't enough for Instacart to identify the queries that consistently created...
---