---
October 23, 2018 2:17 PM
As Oracle announced this past April, JavaOne 2017 would be the last of its kind.  The Oracle Open World (OOW) conference will now refer to its developer-centric segment as...
October 22, 2018 1:12 AM
Going over my Oracle Code One schedule for 2018, there are five sessions that I'm particularly interesting in attending:
From Monoliths to Pragmatic Microservices with Java EE
Automating Your CI/CD Stack with Java and Groovy
Fully Reactive: Spring, Kotlin,...
---
October 2, 2018 8:15 PM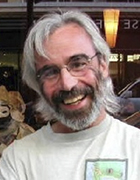 Profile: BobReselman
It's a tale too often told. A young developer shows up bright eyed and bushy tailed to start a new career in software development. There's code to create, documentation to write, and problems to solve. The world is a never-ending adventure.
Before you...
---
October 2, 2018 1:40 PM
There are plenty of concerns organizations should have as they purchase a trip-tik and chart a path across their DevOps roadmap, but hand wringing about nurturing a DevOps culture and fostering an environment of collaboration and communication between operations and development teams isn't one of...
---
October 1, 2018 11:39 PM
Cloud computing has been around for more than a decade and has matured at a remarkable rate. Today, most organizations can't imagine surviving without the cloud—even if they still host some resources on premise. With technological maturity comes increasing complexity. Here's an exploration of...
---
October 1, 2018 11:37 PM
The Internet of Things has a great deal of allure for consumers and businesses alike. It holds the promise of easing the tedium of mundane tasks, creating greater connection, and bringing new concepts to life. Men and women alike find value in these advances. Yet, as in most areas of technology,...
---
October 1, 2018 11:36 PM
Data science is having its day in the sun, delivering a wealth of possibilities for women in technology. Talent is in high demand, open source is democratizing access, and innovation is blossoming. This roundup of insights and advice from female tech leaders highlights the potential of this...
---
October 1, 2018 11:35 PM
The world of technology is exciting. And confusing. And dangerous. And full of potential. For women, privacy and security are concepts that go hand in hand. Today's technology has created new ways for us to protect ourselves and create more of what we want in the world. But it has also opened a...
---
October 1, 2018 3:04 PM
Virtual reality (VR) has been getting a lot of publicity, particularly for games. Over the last couple of years, developers have explored ways to develop 3D applications -- called
---