---
June 30, 2017 1:59 PM
Uncategorized
We've been preparing for QCon New York for months, and finally it's just around the corner! It's one of the leading professional conferences for software architects, developers, and technical team leads to learn about the latest technologies. There will be 3 packed days of sessions from...
June 30, 2017 1:51 PM
Uncategorized
Running applications in containers is an increasingly popular way of maintaining large, distributed stacks that change based on demand. The Java VM heritage makes it an ideal language for container-based infrastructures. With many moving parts and components, monitoring Java applications in...
---
June 26, 2017 10:04 PM
Open source
Open source software has completely transformed the opportunities for software development. Now, Canonical is launching a new effort to bring these principles to programmable software defined radios and industrial equipment. Developers will be able to experiment with different wireless protocols...
---
June 16, 2017 1:58 AM

Profile: cameronmcnz
---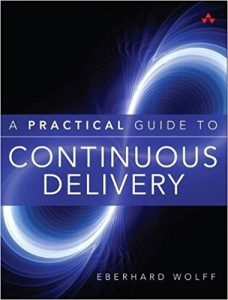 A few weeks ago TheServerSide published...
---
June 12, 2017 11:25 PM
Agile gets all the press, but Waterfall has proven to be a fairly trustworthy approach to software development for a very long time. It's definitely not going anywhere. In fact, it's still the preferred methodology for many of the world's largest enterprises for some very good reasons, so...
---
June 7, 2017 10:46 PM
Agile
According to a 2013 survey by Ambysoft, projects following the Agile method have about a 64% success rate. That's higher than the dismal numbers for Waterfall (at less than 50%), but it still means there are an awful lot of projects that should be agile that end up being simply fragile. What...
---