Mar 2 2012 6:24PM GMT

Profile: Jessica Scarpati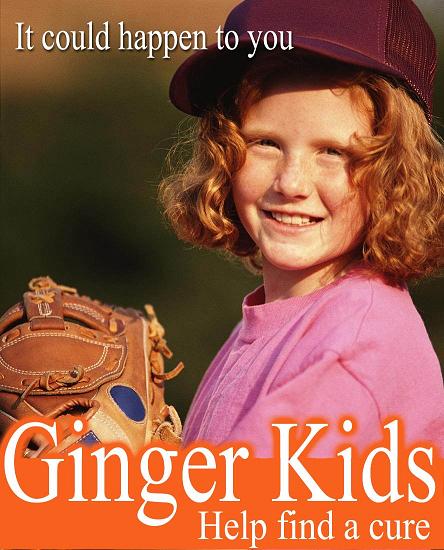 For the record: Lest the blog title gives you the wrong impression, I'm not one of those crazy people who think gingers have no souls. Telecom companies? Another story (just kidding — it was too easy). There are some pretty awesome gingers out there (and some pretty innovative telcos), but the "red-headed stepchild" expression seemed fitting when looking at market's attitude toward carrier cloud services.
I had the good fortune of chatting a few weeks ago with Forrester's James Staten, vice president and principal analyst of all things cloud, about some recent trends in the market. During our conversation, we started talking about telcos in the cloud space, and he pointed out something from some of his recent research that I'd heard anecdotally several times:
"When we ask enterprise customers, 'Who would you buy cloud services from?' at the bottom of the list are telcos, and just above that are the hosting companies, so when it comes to getting cloud services, the brands of AT&T, Verizon or any of these companies might be a detriment."
In case you're wondering, at the top of the list were hardware/software providers and systems integrators.
This comment was in the back of my mind during a recent interview I did with AT&T, following the updates made to their IaaS product, Synaptic Compute as a Service. We have a full Q&A coming next week right here, though there was one question that didn't quite make the final editing cut (for space reasons) but that seemed too interesting to leave out. I asked AT&T's John Potter, vice president of As A Service Solutions, what he thought about this apparent stigma.
---
It seems like we often hear anecdotally, from surveys, from analysts, etc., that telcos are rarely the first choice for enterprises evaluating cloud providers. Yet you clearly have some interesting ideas for this market, so what's going on? Why does this sitgma exist and what is AT&T doing to change that?
Potter: "When I walked in here 10 months ago and took this role, I was beating myself over the head every single day asking that question.
"The cloud comprises, in our definition, three key areas: the public, the private and the hybrid. In the public space, the cloud is growing like gangbusters and the reason being, it's the shared multi-tenant economics that have attracted people to a different deployment model — and a different development model, which is really how it started. To be very candid, we did not have a public cloud offer until the beginning of this year, when we introduced AT&T Cloud Architect. And that was really to attract the mobile development community with a flexible set of hardware environments, including dedicated or shared multi-tenant, and a choose from software environments, including operating systems like Microsoft or Linux, you can choose different hypervisors, like Hyper-V or Xen. It's really a very flexible, build-it-yourself environment targeted toward the mobile developer. That's what our public cloud offer is going to be because it's a fully online-driven offer and it's really optimized toward mobility.
"We didn't have it before, we have it now, we're going hard at it, and we think by isolating on the mobile piece, that gives us a great source of differentiation.
"The second piece of it is the opposite end, which is private. This is one where we do have a position in private. Customers are looking at how they can maximize their asset base — especially in a tough economy — and we find applications are being rationalized and standardized, data centers are being consolidated, and ultimately virtualization and automation are being deployed. That sets up the private cloud. Customers have been doing that the last several years. Our hosting business — especially where we have managed hosting environments, where customers are deploying virtualization technology — that I would offer is private cloud and we're the No. 2 player in that space.
People are redefining cloud every day, but when I look at it, I think it has to be virtualized and whether it's on a customer premises or hosted by someone else, that meets the definition of private cloud. We've got scale there, we've got a play there, but we've got to exert a better message there, to your point.
"And then the hybrid cloud model is really at its nascent stages. Hybrid is an extension of the private cloud into a public or virtual private model, and I would say in the case of hybrid, networking is absolutely the key element of that hybrid environment. Cloud is a networked application — no network, no cloud. You can't trivialize the network when you're dealing with an environment where applications and data centers are becoming rationalized, centralized and virtualized, and end users are mobile, global and virtual. The network is the glue that holds them together, so we think we've got a position of strength playing off our network.
"Some of the network players are holding off their assets to the side and treating it differently. We're going to fully immerse and fully integrate mobile and fixed networks with what we do on the virtualization plane — not only at the infrastructure layer, but also at the application layer. We've got a whole… overlay sales organization driven around providing integrated solutions that leverage devices, network, platforms — increasingly cloud — and bring them together with applications together. We've got 400 or 500 folks on that team. Once we innovate with a customer, we out that as part of a repeatable service catalogue, if you will, and we've driven this team down to vertical industries. That's growing gangbusters for us."
---
Although John didn't really dig into the "why" and I'm not sure I agree with AT&T's definition of private cloud, it's clear that AT&T and some other telcos aren't short on ideas about competing in the cloud. Only time will tell if enterprises are confident in their ability to execute.