Dec 23 2011 2:52PM GMT

Profile: Jessica Scarpati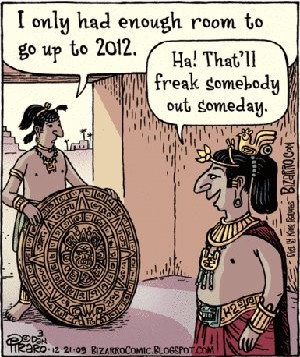 OK, we know. You've got apocalypse fatigue. But hear us out.
As 2011 comes to a close, cloud providers are on the brink of — well, not an apocalypse. Seismic shift might be a more appropriate term.
Cloud and networking guru Tom Nolle outlines five big cloud computing trends that will reshape the cloud provider market in 2012, making the cloud far more successful and profitable for the providers that get on board.
Perhaps the most interesting of all is Nolle's depiction of the rise of the "virtual cloud operator," a spin-off of the "virtual network operator" (VNO) wholesale telecom model.
If "cloud VNO" models are combined with cloud federation, then every application developer has the potential to be a cloud provider on a global scale. How many new services or features could be easily created and supported by this internetworked cloud infrastructure? The result could be an explosion of innovation that remakes the whole relationship among consumers, business users, networks and IT.
The question of "Who is a cloud provider?" is bound to get a lot more interesting if the playing field opens this way. This kind of shift will also undoubtedly leave prospective customers kind of jumpy about the cloud security and compliance implications (because not everyone is comfortable with multiple providers touching their data).