---
June 22, 2012 5:09 PM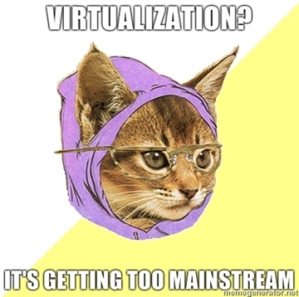 It seems like cloud providers have hit upon another niche market: hipsters.
While industries like healthcare and the government may have specialized storage needs and compliance considerations, other user constituencies will have their own requirements.
Two relatively new cloud storage
providers, ownCloud and Cubby, are offering options that cater to the user looking for unconventional storage options. You know, the kind of cloud storage that's vegan-friendly, shops at Urban Outfitters and only drinks craft beer imports.
OwnCloud offers open-source software that tech-savvy users can download to create their own private cloud environment, allowing them to sync files between mobile devices or other computers. Files are actually stored and lives on the user's PC or mobile devices — not in any data center — but the service enables users to leverage the ownCloud server, a public cloud environment, for extra backup.
But offerings like ownCloud are not for beginners. The service could appeal to specific industries needing tight control over their data, or perhaps those simply wanting to keep their music collection very obscure. Not like you'd know those bands, anyway.
Cubby — you've probably never heard of it, according to some guy in Brooklyn with skinny jeans and thick-rimmed glasses — is a service created by LogMeIn, a remote desktop and access application provider. It's more like the Dropboxes of the world, except that it enables users to sync multiple files or "cubbies" to other computers, mobile devices or the cloud. The service is currently still invite-only, as it is still in beta testing, appealing to anyone not interested in using a well-known cloud provider like Google or Amazon.
Of course, once Cubby completes its development phase, there's no telling how mainstream it could get. They'll probably even sell it at American Apparel.
Image courtesy of enterprisefeatures.com.
June 18, 2012 1:06 PM
Social gaming giant Zynga — best known for flooding your Facebook notifications with requests to harvest Aunt Susan's Christmas-themed strawberries — may soon become the competition.
Although it doesn't cite any sources inside the company or elsewhere, CloudTimes reports that Zynga is "on its way to becoming a serious competitor to Amazon's robust Infrastructure as a Service, since the social network gaming giant will soon sell cloud IaaS to game makers in need of a hosting platform."
If Zynga's IaaS aspirations are true, then it was only a matter of time, wasn't it? Zynga began pursuing a hybrid-cloud strategy last year when it launched its private cloud, zCloud. Why not capitalize off of any its excess capacity by renting out computing resources to other gaming companies? After all, that was how Amazon Web Services got its start. And given its acute focus on optimizing a platform for the rigors of online gaming, Zynga will be in an interesting position to tap into the online-gaming ecosystem.
No other media outlet has reported on this story, and we're awaiting a response from Zynga's press team to confirm the news. We'll post any updates as we get them.
---
June 1, 2012 12:12 PM

Profile: kdeyermenjian
As the saying goes, taxes are one of life's few certainties — but just how certainly will they be applied in an information-driven economy? If the state of Vermont's back-and-forth on a "cloud computing tax" is any indication, it seems the jury may still be out on the matter.
Like many states across the country, Vermont is struggling to reconcile its desperate need for revenue with a political climate that's hostile to new taxes. Earlier this year, however, the state's Tax Department implemented a so-called cloud computing sales tax after deciding that "there was little difference between downloading a program and using the cloud, and it sent retroactive tax bills with penalties to a number of businesses," according to Vermont Public Radio.
The tax, which reportedly brought $2 million into the state's coffers, put a huge dent in businesses' finances and sparked a public outcry from business owners. After several weeks of debate, state lawmakers recently stepped in to denounce the policy, told the Tax Department to issue full refunds to companies that had previously paid the tax and put a year-long moratorium on the measure. Vermont Gov. Peter Shumlin told VPR that he is begrudgingly agreeing to the moratorium because it's in a bill that contains other tax credits he wants passes; he would prefer to eliminate the controversial tax altogether and vowed to do so if re-elected.
Because this tax was responsible for cloud providers' Vermont-based customers receiving retroactive sales tax bills as high as $96,000, the news of a refund and Vermont's next steps are surely being watched by other cash-strapped states. That means cloud providers everywhere may want to keep an eye on this issue.
Cloud providers don't want disgruntled customers driven away by outlandish tax bills, so the refund will be welcome news for them — but at what cost?
Although it's undeniable that customers and providers will be happy about the refund, Vermont is losing out on valuable revenue needed to support its services. This grey area concerning whether remotely-delivered, information-driven products are taxable entities will undoubtedly continue to spark debate as the market continues to advance and the state is blocked from receiving its growing "cut."
On the other hand, after the Vermont Legislature called for a special study of this issue, a one-year moratorium of the tax was also implemented. This moratorium created a competitive opportunity for the state of Vermont by offering a tax-free location for cloud services customers.
Is it possible losing out on a "cloud computing tax" could benefit the state by attracting an influx of technology businesses and technology?
That's what Trevor Crist believes, according to VPR. Crist is president of Inntopia, which provides online reservation services for the travel industry. He hosts Inntopia's services in a cloud provider's Montreal data center, according to Stowe Today, and he received a $96,000 tax bill from the state for using those cloud services.
Crist told VPR that he hopes the moratorium gives Vermont an upper hand in attracting tech businesses and jobs. Even if Vermont loses out on the sales tax revenue, it still has a chance to enhance the state's economy.
With refunds on the horizon, nonetheless, it is important for providers with Vermont-based customers to be aware of and assist customers through the refund process. Cloud providers already face a lot of barriers to adoption. Depending on what happens here, the taxman may become another one.
---
May 31, 2012 2:02 PM
When I began covering cloud, the "dumb" question that kept popping up for me that I was afraid to ask: Is the private cloud actually a cloud? The article posted on Forbes this week entitled "Private clouds are from Mars, public clouds are from Venus…Sort of" assured me that I'm not alone, and that even enterprise IT departments see public and private cloud as two completely different entities.
While public clouds can be purchased via the internet though a third party — like Amazon — many enterprise users I've spoken to have said that their private clouds come from the enterprise virtualizing their services. In fact, as the article suggests, it seems like enterprises are thinking about private cloud as an extension of virtualization and not necessarily a cloud strategy at all.
Private clouds seem to be the safe bet, maybe even a baby step for enterprises and businesses wanting to make a move toward the cloud. Private clouds are still managed and created by IT and are thought to present less of a foreseeable risk to the enterprise, so who can blame them?
But the public cloud is a different story. If the company needs to put out applications and functions right away and perhaps doesn't have the IT department in place to do it, here's where the public cloud can come in handy.
The hybrid model (or happy medium) can be thought of as a viable option for many companies that want to control some functionality, but may be willing to let somebody else handle the management of other applications. This strategy might be favorable to those who are on the fence about whether the cloud is right for their business and it's also fitting to different industries faced with compliance regulations — like health care and financial institutions.
It looks like it's really up to the cloud provider to know its audience.
---
May 9, 2012 4:17 PM
It's no surprise that Cisco is making a lot of news at the networking industry's biggest show of the year, Interop Las Vegas. And, yes, a lot of it is enterprise-focused, but there are a few relevant news nuggets for cloud providers:
Cisco carves its own SDN path: While the rumor mill has been churning for weeks that Cisco would make a software-defined networking (SDN) play, many doubted that it would embrace OpenFlow (because, after all, where's the money in that?). In the first keynote of the show, Cisco CTO Padmasree Warrior unveiled Cisco's own vision of SDN, which it calls the Cisco Open Programmable Environment (COPE). But COPE's core demographic right now may not be enterprises, but rather cloud providers, according to Andre Kindness, an analyst at Forrester Research.
Cisco Cloud Connect: Also of potential interest to providers is an upcoming software update to the ISR G2 and ASR 1000 routers, Cloud Connect (not to be confused with dozens of other vendors' products and a trade show that share the same name or Connect Cloud, a feature on Cisco's Linksys home routers).
"Cloud Connect will include software modules called Cloud Connectors. Cloud Connectors will include Cisco applications such as Hosted Collaboration Services and ScanSafe, a SaaS-based Web security service. Cloud Connector software will also allow software developers to write applications to Cloud Connect to expand its capabilities, Warrior says.

Cisco will also soon unveil a product for connecting private enterprise clouds to the public cloud to create hybrid implementations, Warrior says.

The product is designed to maintain the identity, security and policies of workloads as they move form a private cloud into the public cloud."
The ISR is obviously targeted at enterprise IT buyers, so it's clear this is an enterprise branch-office play. But the ASR 1000s are a definitely service provider-grade machine, so what's going on there? We'll have to wait until May22 to find out.
Customers prefer root canals to cloud networking: Cisco released some interesting (if not entertaining) survey results in a report called the 2012 Cisco Global Cloud Networking Survey, revealing some of the networking issues that are keeping customers from adopting (or at least fully embracing) cloud services. Cisco found:
Almost two in five (39 percent) of those surveyed said they dread network challenges associated with private or public cloud deployments so much that they would rather get a root canal, dig a ditch, or do their own taxes.
At the same time, nearly three quarters (73 percent) feel they are confident with enough information to begin their private or public cloud deployments. However, the remainder (27 percent) feels they have more knowledge about how to play Angry Birds than the steps needed to migrate their company's network and applications to the cloud.
Obviously, this is pretty oversimplified (what technology concept is easier than learning how to play Angry Birds?), but it highlights some points cloud providers may want to keep in mind as they talk customers through their cloud anxieties.
---
April 16, 2012 2:51 PM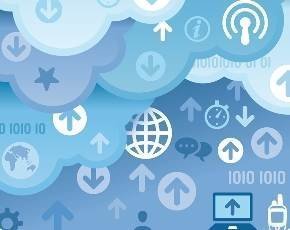 Cloud adoption isn't a one-act play. We can expect adoption trends, deployment models and innovation in the cloud to evolve over time — reshaping how and why users tap cloud services.
In the opening chapters of this story, customers approached cloud with a lot of interest and healthy skepticism.  The first phases of cloud adoption have been driven by cost savings and flexibility, and early cloud services were pretty no-frills — rent compute cycles, pay per hour and turn it off when you're done. Meanwhile, cloud security concerns lingered.
In light of all this, it's unsurprising that early adopters subscribed to cloud services primarily for testing and development and that SMBs were its fastest adopters.
But the cloud is maturing and so too are the service opportunities available to cloud providers. Midsize Infrastructure as a Service (IaaS) providers are hitting the SMB market with custom cloud services, and larger cloud providers are also looking for advanced, enterprise-friendly features to set themselves apart from Amazon.
And the next frontier? Behavior-based mobile services — a $500 billion opportunity, according to our resident cloud and networking expert Tom Nolle.
"If you try to use the cloud to do better what we already do, the only place where we're going to make alterations is only where there are egregious inefficiencies," Nolle told me recently. "But if we look at the cloud totally differently and say, 'What makes the cloud different is that we're in it,' I think that's a powerful concept."
Mobile operators know a lot about their customers' behavior — where they go, what they watch, who they communicate with and how they use the Internet to enrich their lives. Though what if operators could develop a Siri-like service that doesn't wait for the user to ask it a question, but rather actively suggest custom services to the user, based on his or her ever-changing location and known behavior?
It takes a lot of juice to crunch all that data — and to do so dynamically, as a customers moves from home to work to shopping downtown. That's why cloud is the best processing engine for the job, Nolle says.
In a special two-part tip series, Nolle explores both the service opportunity for combining cloud and mobile behavior as well as what needs to happen on the back end to make it a reality.
---
April 3, 2012 7:06 PM
Although I hadn't realized it right away, the idea for last week's news story about how providers struggle to explain (but not over-explain) cloud computing to customers was really a long time in the works.
People don't argue about what a router is. They don't disagree about the definition of a virtual desktop. Nobody takes creative license with the concept of CRM. But when it comes to the vocabulary for cloud computing, all bets are off.
I guess I could complain about it — except that I already did (oops). But what has continued to eat away at me  was how much time I spend getting cloud providers (and to a lesser extent their suppliers) to explicitly define what they mean by "(public, private, virtual private, hosted, fill in the blank) cloud" because those terms have almost become subjective. Maybe subjective isn't the best choice of words. There are official-ish definitions out there. But for some providers, their usage is sort of… optional.
Trust me, I really don't want to get into these discussions. I actually hate the whole "Well, does it have an orchestration layer? Is it self-provisioning? What's the billing model? How is this different from dedicated hosting?" dance when really the more interesting thing to talk about it is what this service actually does. But I'm telling you, it just happens.
---
March 2, 2012 6:24 PM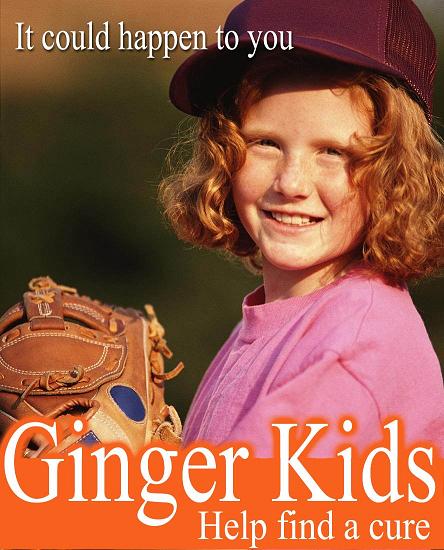 For the record: Lest the blog title gives you the wrong impression, I'm not one of those crazy people who think gingers have no souls. Telecom companies? Another story (just kidding — it was too easy). There are some pretty awesome gingers out there (and some pretty innovative telcos), but the "red-headed stepchild" expression seemed fitting when looking at market's attitude toward carrier cloud services.
I had the good fortune of chatting a few weeks ago with Forrester's James Staten, vice president and principal analyst of all things cloud, about some recent trends in the market. During our conversation, we started talking about telcos in the cloud space, and he pointed out something from some of his recent research that I'd heard anecdotally several times:
"When we ask enterprise customers, 'Who would you buy cloud services from?' at the bottom of the list are telcos, and just above that are the hosting companies, so when it comes to getting cloud services, the brands of AT&T, Verizon or any of these companies might be a detriment."
In case you're wondering, at the top of the list were hardware/software providers and systems integrators.
This comment was in the back of my mind during a recent interview I did with AT&T, following the updates made to their IaaS product, Synaptic Compute as a Service. We have a full Q&A coming next week right here, though there was one question that didn't quite make the final editing cut (for space reasons) but that seemed too interesting to leave out. I asked AT&T's John Potter, vice president of As A Service Solutions, what he thought about this apparent stigma.
---
February 20, 2012 7:32 PM
It sounds pretty obvious, right? Whether you're trying to close a sale or just get a foot in the door, of course you should understand the requirements and limitations of your specific customers and market segment. As well-seasoned channel vets know, this is especially true in the SMB market. And with SMBs expected to be at the start of the cloud adoption curve, this dogma should be top of mind for cloud providers.
But for some longtime hosting providers and network operators trying to get a foothold into SMB cloud services, this mentality is somewhat of a lost art, according to John Zanni, vice president of service provider marketing and alliances at Parallels, which hosted its annual customer summit last week in Orlando. After years of selling what eventually became commodities — bandwidth and rack space — some of these providers must now revisit their sales and marketing strategies because remaining competitive is no longer just about price and technology, Zanni told me in a recent phone interview.
"To be able to continue growing and profiting, you need to be able to offer services beyond those horizontal services," Zanni said. That means focusing on specific segments within the SMB market, which "is just an expertise that most of [those providers] did not build," he added.
---
February 2, 2012 8:03 PM
Cloud providers
Meet Polycom, the network operator and wholesale cloud provider… wait, what?
Polycom. Yeah, you know them. They make the magic boxes that let you join a mobile video conference while the butler drives you to work or that make it virtually impossible to get away with playing Words with Friends during a meeting ever again (damn you, Triple Word box — so close, yet always so far away). Little-known fact: Their R&D department apparently consists of a bunch of third graders that test the ruggedness of their endpoints by playing "phone baseball" (by the way, anyone know if they're hiring? I'm not a third grader nor am I blessed with good hand/eye coordination, but I am really good at breaking stuff. Like, really good).
Right, so we know Polycom the video conferencing vendor. Now meet Polycom, the Video Conferencing as a Service provider that wants you as a partner (yes, you, the one with the Cat 5 cables draped fashionably around your neck). So, what has this eligible bachelor have to offer cloud providers and cloud-minded telcos, MSPs and VARs? Here are the highlights:
---