Apr 16 2012 2:51PM GMT

Profile: Jessica Scarpati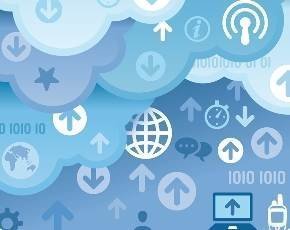 Cloud adoption isn't a one-act play. We can expect adoption trends, deployment models and innovation in the cloud to evolve over time — reshaping how and why users tap cloud services.
In the opening chapters of this story, customers approached cloud with a lot of interest and healthy skepticism.  The first phases of cloud adoption have been driven by cost savings and flexibility, and early cloud services were pretty no-frills — rent compute cycles, pay per hour and turn it off when you're done. Meanwhile, cloud security concerns lingered.
In light of all this, it's unsurprising that early adopters subscribed to cloud services primarily for testing and development and that SMBs were its fastest adopters.
But the cloud is maturing and so too are the service opportunities available to cloud providers. Midsize Infrastructure as a Service (IaaS) providers are hitting the SMB market with custom cloud services, and larger cloud providers are also looking for advanced, enterprise-friendly features to set themselves apart from Amazon.
And the next frontier? Behavior-based mobile services — a $500 billion opportunity, according to our resident cloud and networking expert Tom Nolle.
"If you try to use the cloud to do better what we already do, the only place where we're going to make alterations is only where there are egregious inefficiencies," Nolle told me recently. "But if we look at the cloud totally differently and say, 'What makes the cloud different is that we're in it,' I think that's a powerful concept."
Mobile operators know a lot about their customers' behavior — where they go, what they watch, who they communicate with and how they use the Internet to enrich their lives. Though what if operators could develop a Siri-like service that doesn't wait for the user to ask it a question, but rather actively suggest custom services to the user, based on his or her ever-changing location and known behavior?
It takes a lot of juice to crunch all that data — and to do so dynamically, as a customers moves from home to work to shopping downtown. That's why cloud is the best processing engine for the job, Nolle says.
In a special two-part tip series, Nolle explores both the service opportunity for combining cloud and mobile behavior as well as what needs to happen on the back end to make it a reality.