Jun 22 2012 5:09PM GMT

Profile: Gina Narcisi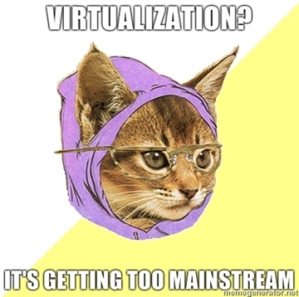 It seems like cloud providers have hit upon another niche market: hipsters.
While industries like healthcare and the government may have specialized storage needs and compliance considerations, other user constituencies will have their own requirements.
Two relatively new cloud storage
providers, ownCloud and Cubby, are offering options that cater to the user looking for unconventional storage options. You know, the kind of cloud storage that's vegan-friendly, shops at Urban Outfitters and only drinks craft beer imports.
OwnCloud offers open-source software that tech-savvy users can download to create their own private cloud environment, allowing them to sync files between mobile devices or other computers. Files are actually stored and lives on the user's PC or mobile devices — not in any data center — but the service enables users to leverage the ownCloud server, a public cloud environment, for extra backup.
But offerings like ownCloud are not for beginners. The service could appeal to specific industries needing tight control over their data, or perhaps those simply wanting to keep their music collection very obscure. Not like you'd know those bands, anyway.
Cubby — you've probably never heard of it, according to some guy in Brooklyn with skinny jeans and thick-rimmed glasses — is a service created by LogMeIn, a remote desktop and access application provider. It's more like the Dropboxes of the world, except that it enables users to sync multiple files or "cubbies" to other computers, mobile devices or the cloud. The service is currently still invite-only, as it is still in beta testing, appealing to anyone not interested in using a well-known cloud provider like Google or Amazon.
Of course, once Cubby completes its development phase, there's no telling how mainstream it could get. They'll probably even sell it at American Apparel.
Image courtesy of enterprisefeatures.com.