Aug 6 2013 1:26PM GMT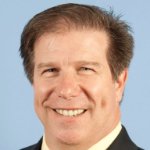 Profile: Mark Szynaka
Most enterprise IT managers have been watching the public cloud race as a proof of concept and a way to shake out the contenders. Amazon Web Services has clearly been the winner with majority market share — and at the rate the company is spending money, it would be difficult for any one company to catch them, including IBM. The industry's answer to combat AWS in the public cloud has been the OpenStack alliance of IBM, HP, Rackspace and others. But VMware's recent announcement could put it in the running, too.
In May, Dell dropped out of the public cloud race, VMware entered the private cloud race with VMware vCloud Hybrid Service and IBM purchased SoftLayer. These announcements have created what I believe are the three main choices for enterprise cloud: AWS, OpenStack or VMware's vCloud Hybrid Service.
Most enterprise IT managers look at their infrastructure using VMware-colored glasses; everything must be built on an existing VMware infrastructure. Because of this, they don't need to worry about hypervisor choices to move forward. But that may not always be the way.
From a strategic point of view, it does not make sense to choose a public Infrastructure as a Service (IaaS) provider until you understand what your enterprise private cloud design will be. Most enterprises have not implemented a private cloud and are wrestling with ways to implement a service-oriented architecture (SOA) to provide more agile and responsive business to their clients, customers, staff and partners, while maintaining a firm risk-management discipline.
Take action; use your enterprise IaaS as a strategic differentiator, and leverage the public cloud for commoditized services, community/B2B, DevOps or global distribution needs.
While in the past, enterprise IT has shunned open source cloud, OpenStack is emerging as an unlikely leader in the long-term race. You can look at past IT leaders, such as IBM, Oracle, Microsoft, DEC, Novell, Cisco or Sun, as precedents of this kind of turnaround.
The growing number of OpenStack adopters, especially IBM, has made this path more appealing to improve enterprise portability options. Surveys show that many organizations expect to use multiple clouds in the future, and OpenStack offers the widest portability choice today. This is something your auditors will like, and we as enterprise IT managers know how important that is.
AWS is easily the leader in public cloud, with more than 55% market share and a long list of features and functions. Many enterprises IT managers let their developers play there, test their ideas there and when done, bring the app in-house to build for production. For those shops that find the AWS service offerings too appealing to turn their back on, consider installing Eucalyptus for your OpenStack private cloud.
VMware's vCloud Hybrid Service is the third enterprise cloud option, but it's the least mature of the three. VMware owns the enterprise virtualization marketplace, and with that installed base and trained skillset already in the enterprise, vCloud could be a path of least resistance for many organizations.
Cisco, EMC and VMware have teamed up to form VCE, which has products that allow enterprise IT managers to move toward a more automated private cloud. With this path, you can connect easily with CSC, AT&T and Bluelock public clouds. VMware also supports Cloud Foundry as its OpenStack offering, but with the recent hybrid announcement and the departure of the CTO Steve Herrod – who was its leading OpenStack advocate — VMware may be splitting off to defend its own ecosystem.