---
December 4, 2008 3:17 PM

Profile: Mark Fontecchio
Exchange Server ActiveSync
According to the economical side of Moore's Law, processing power gets cheaper every year due to vendors being able to pack more of it in the same amount of space. Should cloud computing follow Moore's Law? Let's take a look at Amazon's computing offering in the cloud -- the Elastic Compute...
December 4, 2008 6:13 AM

Profile: Rick Vanover
Exchange Server ActiveSync
While the cloud is a new dimension of technology that IT managers and administrators will bake into the technology landscape, we have to make one fundamental decision: will the technology be in our out of our traditional data centers? This is a loaded question in regards to policy, security,...
---
November 20, 2008 10:41 PM
Exchange Server ActiveSync
Acknowledging that a vendor paid for your hotel and travel does not excuse shameless reporting. It just makes it pointless. I'd rather read a creative Salesforce.com ad than a re-written press release.
---
---
October 22, 2008 9:18 PM

Profile: Alex Barrett
Exchange Server ActiveSync
In an effort to wrap my mind around this cloud computing stuff, I watched the webcast of Rackspace's cloud computing launch today, where the company laid out its plans to move from simple managed hosting provider to cloud provider...
---
October 22, 2008 4:20 PM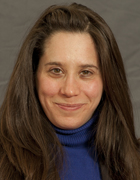 Profile: Lauren Horwitz
Exchange Server ActiveSync
This blog was written by Caroline Hunter, assistant editor of SearchEnterpriseLinux.com. Don't let fears about cloud computing prevent you from investigating the technology's potential to reduce costs and open up...
---
October 21, 2008 8:52 PM
Exchange Server ActiveSync
Jake Sorofman, vice president of marketing for rPath, which provides technology for virtualizing software applications and managing cloud and virtualized environments, has offered a five step strategy on how to ease into
---