Apr 25 2016 2:19PM GMT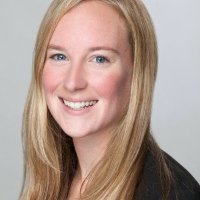 Profile: Kristin Knapp
Tags:
A lot has happened in the cloud market in the past year, especially concerning public cloud vendors. Some threw in the towel, including Hewlett Packard Enterprise and Verizon, by closing their public clouds, while others, such as Dell, conducted major acquisitions. Amazon Web Services, Microsoft Azure and Google Cloud Platform continue to dominate the public cloud market and show no signs of slowing down. But what will the future bring?
We asked the SearchCloudComputing Advisory Board how they expect the public cloud vendor landscape to evolve or change in 2016. Here's a look at their predictions.
Christopher Wilder
There are several things I see evolving in 2016 with public cloud vendors.  First, 2016 will be the year public cloud vendors will establish their identities, especially with the top three vendors: Amazon Web Services (AWS), Microsoft Azure and Google's Cloud Platform (GCP).
AWS will stay the course, offering a broad range of cloud services, storage and applications — I do not see much deviation.  Microsoft has stepped-up its game to focus on providing an interconnected platform to improve business communications and user experiences from personal computing, cloud, productivity and business processes.  Bots and Skype for Business will be two areas where Microsoft Azure will drive innovation and market awareness.
Finally, GCP owns the market for data-intensive and born-in-the-cloud enterprises. GCP has a deep tradition in compute, storage and big data/analytics. GCP wants to extend its reach to own machine learning environments that will enable a whole new world of applications that can see, hear and learn.  I believe GCP has the most integrated and complete vision of all the providers.
In the last half of 2016, we will see large carriers that have deployed software-defined networking and network functions virtualization environments to begin offering public cloud services as a way to compete against the big three, as well as address enterprise customer demand to move beyond just providing connectivity and dial-tone.
Bill Wilder
The mega public cloud platforms like AWS and Microsoft Azure are functionally mature and growing fast, but there is also growing evidence they are safe and secure — maybe safer than your enterprise.
In the early days of public cloud, skeptical potential customers asked if the cloud was "secure" — a somewhat vague question, but a legitimate concern. In the past five years, the questions have become more specific, and focused on compliance. [Enterprises ask] 'is [the cloud] HIPPA compliant? Is it 'compliant?' and so forth. In the early years, those questions were easy to answer because the cloud vendors had so few [certifications], but these days it's become just as easy to answer because they have so many. In fact, if you look at the compliance pages for Azure and AWS, they have so many certifications, attestations and assurances to talk about it looks like they had to get their user experience experts to organize all that data to be understandable. There are dozens of categories, including those for certain countries, such EU Data Protection, for certain industries, such as the Payment Card Industry, and for the government, such as FEDRAMP.
This is a lot of evidence that these public cloud vendors know how to manage their systems reliably. There have been some outages in all public clouds, but those get the headlines, not the underlying robustness.
The mega public cloud platforms' infrastructure is modern and highly homogeneous, with everything in sight fully automated and audited — so it makes sense that it is easier to manage and secure. This is the trend to watch for in 2016: Along with data centers across the world — Microsoft has 22 Azure regions, with 5 more coming soon and Amazon has 12 AWS regions, with 5 more coming soon — the myriad certifications and the well-known agility and cost-efficiency benefits, the benefits of going to the public will become more and more difficult for any enterprises to resist.
Gaurav "GP" Pal
Digital Services Platforms (DSPs) are coming soon, as cloud computing expertise matures within enterprises and container technologies allow application mobility and easier big data cluster management. DSPs are business-oriented infrastructure services that allow the creation of digital eco-systems of applications for specific industries. DSPs are built-on commercial cloud infrastructure and include application management, security and data management at scale. Examples of DSP's are GE's Predix for the Industrial Internet and Cloud.gov for federal application services.
DSPs will adopt, adapt and integrate multiple cloud services to deliver business-oriented services through automation. For example, an organization may use Microsoft's Azure Active Directory, providing identity services with AWS Lambda serverless microservices and Google Analytics data in Google Cloud's BigQuery. Platform architects with systems integrators and CIO shops with talented cloud engineers will start innovating and building DSPs that are increasingly interoperable and automated, using containers and using application program interfaces and software developer kits offered by cloud platforms.
Alex Witherspoon
2016, by the dollars, will be another year of acquiring/condensation of market share by the emerging cloud providers from overall IT spend. This means the larger companies like AWS, Azure, IBM, Google Compute Engine and similar vendors will be building products and offerings to help bring enterprise companies into their clouds to tap into larger corporate client revenues. Further niche providers will try to concrete their positions by providing targeted solutions that specifically solve industry-specific issues in a novel or cheaper way, with examples of this being SAP, Salesforce.com and similar cloud providers.
Watching these cloud providers compete with each other will be instructive to understand their trajectories.