---
October 29, 2008 6:12 PM
When it comes to all the varieties of cloud services out there, cloud storage gets a lot of love from hosting providers such as RackSpace and the Planet, which have both made...
October 27, 2008 10:28 PM

Profile: Leah Rosin
Following on the heels of an IDC report predicting that cloud computing will capture IT spending growth over the next five years, another major player came to the cloud game on Monday. During a keynote speech at the
---
---
October 22, 2008 4:20 PM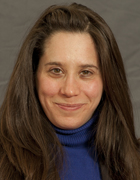 Profile: Lauren Horwitz
Exchange Server ActiveSync
This blog was written by Caroline Hunter, assistant editor of SearchEnterpriseLinux.com. Don't let fears about cloud computing prevent you from investigating the technology's potential to reduce costs and open up...
---
October 21, 2008 8:52 PM
Exchange Server ActiveSync
Jake Sorofman, vice president of marketing for rPath, which provides technology for virtualizing software applications and managing cloud and virtualized environments, has offered a five step strategy on how to ease into
---