Jul 19 2014 8:40AM GMT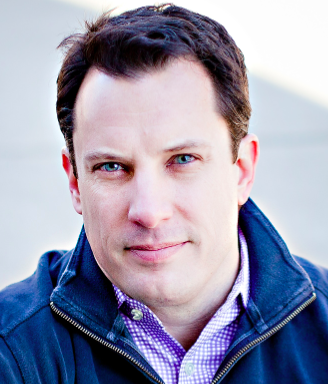 Profile: Brian Gracely
Tags:
After a week at the OpenStack Summit in April, a few thoughts immediately came to mind:
This feels a lot like VMworld. Many of the same faces, and many of the same companies. Are they seeing a marketplace trend, or just hedging their bets?
It has gotten very commercialized. Lots of booths on the show floor, lots of people throwing extravagant parties, lots of swag being given away. But the commercialization didn't align to the customer attendance. It still seems to be very vendor / integrator-centric, with companies like Rackspace sending as many as 250 people.
RedHat had just acquired Inktank, highlighting my prediction that we'd begin to see intense consolidation of  OpenStack talent. RedHat followed this up soon after with the acquisition of eNovance.
"Open-ness" will give way to capitalism. This started with the HP Helion announcement, which was expected, but then got interesting as RedHat announced new support guidelines for non-RedHat OpenStack environments.
Since then, we've seen a few more interesting moves that make me wonder if the Paris event will be the last time we see the broader OpenStack community come together.
Mirantis expanded their efforts to deliver their own distribution, offer Openstack-as-a-Service and created a      partnership with Oracle.
Cisco continues to slowly drip details of their InterCloud products and services, with OpenStack being a central element.
RedHat continues to expand its OpenStack "stack", releasing the ManageIQ stack and continuing to acquihire    talent. They appear to be keenly focused on Private Cloud environments.
Smaller announcements from companies such as Piston Cloud and Bluebox are becoming more focused on Cloud Foundry / PaaS environments.
MetaCloud continues to offer an interesting mix of business models and operational experience.
Rackspace is working with Morgan Stanley to investigate its future options.
So will Rackspace continue to be the core sponsor of this event? Will Cisco, HP and Oracle continue to focus efforts into the community, contrary to their existing business models, in favor of more proprietary variants? Will RedHat continue to acquhire the small pockets of OpenStack talent and project leaders? Will we see some of the smaller OpenStack-focused companies get snatched up by larger players looking to capture any transitions from VMware to OpenStack. And where is VMware in this big game of chess?
I expect that we won't see a couple acquisitions, but we'll see a large number. OpenStack talent is still in high demand, but the revenues haven't followed the hype. That's a formula for consolidation, and some elimination.
As events focused on Cloud Foundry, Docker, and AWS grow, where does this leave OpenStack?  An IaaS platform that keep dabbling in PaaS, containers, bare metal and isn't sure if it's ideally suited to be a Public Cloud or Private Cloud platform. Has it finally begun to reach the destiny that it's claimed for several years, "the Linux of the Cloud"? We know how all those Linux variations turned out.
There will still be OpenStack events, but if I were a betting man, I'd place a shekel or two on the fact that we'll see larger OpenStack presences at CiscoLive, VMworld, Oracle OpenWorld, RedHat Summit and HP Discover than we will at OpenStack Summit in 2015 and beyond.