Mar 19 2016 3:12PM GMT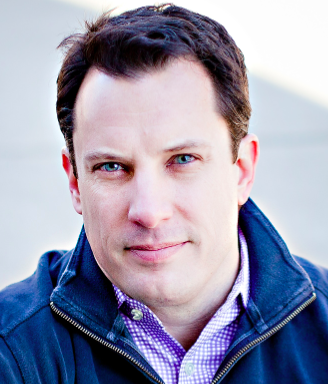 Profile: Brian Gracely
Tags:
This past week, I had the opportunity to host a CrowdChat discussion about Cloud Computing as a preview of the Cloud Connect track at Interop. One of the questions I asked the audience was:
Obviously, this is a hypothetical question and somewhat extreme, as it would be extremely complicated and expensive for any company to move 100% from on-premises to a public cloud. But my goal was to see how IT organizations view their role as more of their companies applications move to public cloud services (IaaS, PaaS or SaaS). Far too often, I hear people getting more concerned about how their role will be eliminated, instead of being focused on how it could evolve.
So let's look at some roles in the IT industry and how they could evolve as more applications move to public cloud:
Application Developer: If we look at the results of the 2016 Developer Survey from StackOverflow, it's difficult to see how those roles will change that much. Many are trying to evolve from Waterfall process to more Agile process, but the trend towards more application developer is growing.
Enterprise Architect: Regardless of where applications are deployed, there is still a need for Architects to connect the business challenges to the technical possibilities. If anything, the breadth of services offered in the public cloud could make their evolution more interesting.
IT Managers: Regardless of how much an IT organization evolves to more integrated DevOps collaboration, there is still a need to manage teams, manage budgets, manage projects and work closely with vendors (or open communities). IT managers may also pick up more work as companies migrate to using more SaaS applications.
Security Teams: The borders for security have been breaking down for at least a decade, as people work remote from central offices, people use smartphones and WiFi access from everywhere is now ubiquitous. So the need for security teams in the cloud continues to be a high priority and those skills are in high demand.
Networking Teams: Networking people tend to worry about who while manage the deployment and operations of the network if it's running in the cloud. While the rack & stack pieces go away, most other functions will remain in place. Plus, many applications will be deployed in a hybrid model (public and private), so they will need to manage remote interconnects and security across new boundaries. In the interim, networking professionals should be better understanding software-defined networking, as that is essentially what is being used in the public cloud.
Storage Teams: While the provisioning of storage is significantly easier in the public cloud, data still needs to be managed over the lifecycle – this means backups, snapshots, synchronization across geographic regions. Many of these functions are beginning to get automated within Public Cloud services, as well as becoming integrated features within other services (e.g. Database-as-a-Service). Of all the teams impacted by public cloud, storage is impacted quite a bit.
Virtualization Teams: Even more so than storage, virtualization is heavily impacted by public cloud. Virtualization is essentially invisible in the public cloud. Things like "vMotion" or "Live Migration" just happen if they are supported on a specific cloud. This is an interesting change of events, because virtualization was considered "moving up the stack" within the data center just a few years ago.
I've discussed before that some other functions, such as managing APIs, managing cloud costs, understanding the law about data sovereignty, managing compliance and many new aspects others will be in high demand. As people have been saying for 10-15 years, being able to evolve skills "up the stack" will be even more valuable as more applications move to the public cloud.
How has your IT organization changed as applications have moved to the public cloud?