Jun 12 2014 11:15PM GMT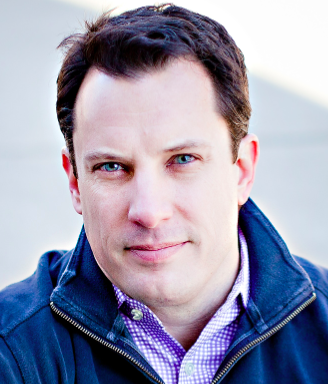 Profile: Brian Gracely
There was quite a bit of buzz today with the announcement that Tesla Motors would release their patents to the world.The automaker, and it's CEO (Elon Musk), that have become the envy of the automotive industry is giving away it's most prized possessions? They are playing a technology game with Ford, Mercedes, Toyota and others, so why let them have the chance to catch up? Having grown up in Detroit, but spending the bulk of my professional career in technology, this is a fascinating turn of events and crossing of the streams. [Note: Because of the wording of this announcement, some are questioning if they will have any real applicable usage by outside companies.]
In today's world, whether it's automobiles or Cloud Computing, there are some massive platforms in the market. Competing against the largest platforms, or introducing new technology (or business models) can be extremely complex and costly. So how does a smaller company possibly compete against the industry giants?
One thing to do is to play by a different set of rules. In the case of Tesla Motors, they have developed the knowledge and experience to create an incredible set of products. But for them to scale, they would need to invest massive amount of capital to buildout the nationwide network of charging stations. And build service stations. And optimize their supply-chain. So instead of owning a vertical business model, they are choosing to let the market share in the opportunity of electric vehicles. They are sharing the costs and sharing the potential. In a game against competitors that are 10-100x as large, it may be the only way to remain as more than a small niche in the overall transportation market. Electric vehicles are a small market segment, at this time. It will be interesting to watch and see if the market helps it grow, establishing Tesla technology as the standard for any future vehicle.
But this approach doesn't always work. For example, several years ago Rackspace decided that the future would be on-demand cloud computing, a shift from their traditional hosting business. But the industry leader, Amazon Web Services (AWS) was the 800 lb. gorilla and many years ahead of them. While Cloud Computing is still in it's early stages, Rackspace decided that leveraging open-source was their best chance to compete. Instead of having to hire 100s of top-flight engineers to build their environments, they created and enlisted the OpenStack community. 100s of "free" engineering resources, creating Cloud Computing software that they could use within their own data centers. But several years into OpenStack, that strategy hasn't closed the gap between them and AWS.  
If a company has gained the knowledge to be well ahead of the market, then releases that intellectual property to the market, it can enable greater usage by reducing the cost of entry for enablers of new ideas and innovation. It can also work when the open technologies enable an eco-system around a company's core product. This is the strategy being used by Tesla.
But if a company is behind, and is primarily hoping to get the benefits of open-source and CONTROL the technology, this model will most likely fail. Nothing comes for free, and OpenStack has proven to be a technology that MANY companies wish to control and dictate. When Rackspace lost control of OpenStack (with the establishment of the OpenStack Foundation), the leverage of all those "free" engineering resources went away as well. They couldn't dictate how the technology would evolve to help them differentiate their business or grow an ecosystem of complimentary services around their core platform.
Open-source can be a powerful weapon in a competitive market. But it's important to understand when it is the right tool to drive success and outcomes, vs. being an accelerator in innovation changing your business model before you're prepared for the shift.