Nov 16 2015 10:04AM GMT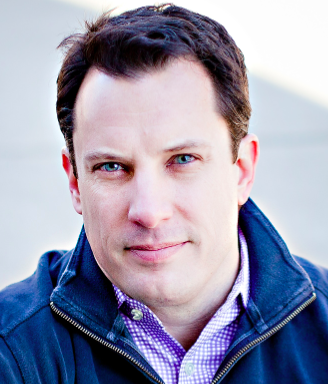 Profile: Brian Gracely
Tags:
Part of my world involves attending many, many technical events each year. Some of them are large vendor-sponsored shows, while others are small gatherings and meetups. For the most part, the lead speakers work for vendors and are highlighting some product or technology that they sell. It's part of the model where companies with large R&D budgets develop technology, and products are purchased customers.
Over the past 12-18 months, the background of the speakers has begun to change. I've noticed that more speakers are coming from "customers" and they are either highlighting interesting business projects or software that they have developed.
It's not unusual that customers would be on-stage with vendors at events, as vendors like to showcase "real life examples" of companies that use their product. But more times than not, these examples follow the standard IT model of deploying something new and saving some money for the business. What is unusual, or maybe I should say "becoming commonplace" are customer lead stories about actually transforming the business via technology. Complex problems that require new ways of thinking, and customers that have executive support to do things differently. Maybe they are using open-source software. Maybe they are using public cloud services. Maybe they went around IT and have integrated a SaaS offering into one of their commercial products. They are big problems, which require big ideals to solve them. The types of that would attract top-level engineers to be part of the solution.
Other customer stories talk about how they have solved a problem and are now contributing the associated software code back to an open source community. And this isn't just NetFlix or Twitter, it's banks and pharmaceutical companies and brick-and-mortar retailers and insurance companies and industrial giants. The types of companies that everyone likes to say are completely restricted from doing cool new things because of regulatory requirements.
So what does this mean? Why has this trend been happening for the last 12-18 at events around the world?
In a nutshell, these companies are beginning to realize that their outsourcing and offshoring left them hollowed-out from a technology perspective and they need to get rebuild those skills. The companies are realizing that the next wave of technology is not about driving better business productivity, but rather to reshape how technology will be at the center of their business. Sometimes it's called "digitization".
In a nutshell, those customers are beginning to act like vendors and openly recruit the best talent in the places where they gather. And they are doing it by showing prospective engineers that they have hard problems to solve, and that they are agnostic to whatever is the best technology to use.
It's no coincidence that GE had a keynote at Cloud Foundry Summit, AWS re:Invent and Oracle Open World. Or that Capital One was highlighting their open-source contributions at OSCON or DevOps Enterprise Summit. Or that Target hosts their own internal DevOps Days.
These customers are all becoming technology vendors. They need the skills and technology to survive.
The sources of technology have been changing for a while now, beyond just startups. Lots of technology is coming from open source communities and being delivered via public cloud services. Now the ecosystem can expect to see many more customers playing a dual-role as builder and buyer.