Aug 21 2016 5:05PM GMT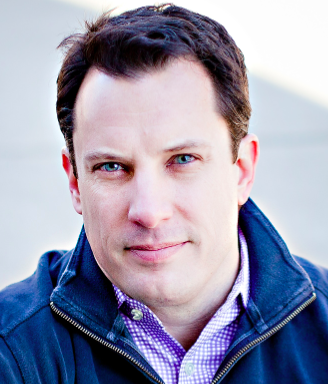 Profile: Brian Gracely
Tags:
If you give a techie a whiteboard and a marker, regardless of the topic, they tend to want to draw "a stack". They like to build layers upon layers of technology, showing how each is dependent and interacting with other layers.
When people talk about the cloud computing stack, they often start with the basic layers, as defined by NIST – IaaS, PaaS and SaaS. The IaaS layer is fairly easy to understand – it's programmatic access to compute (usually a VM), storage and networking. The SaaS layer is equally easy to understand, as we've all used software applications delivered via the Internet (Gmail, WebEx, Google Search, Salesforce.com, etc.). SaaS is the rental modal for software applications.
But the PaaS layer is more complicated and nuanced to explain. PaaS is the layer that is supposed to make things easier for developers. PaaS includes all of the things that applications care about – databases, queueing, load-balancers, and middleware-like-things. PaaS is also the layer that has been through the most evolution and starts/stops, including things like Heroku, Google App Engine, AWS Simple Queuing Service (the 1st service that AWS launched), Cloud Foundry, OpenShift, Parse (MBaaS), Google Firebase (DBaaS) and various DBaaS services.
What should begin to become obvious is that PaaS is not really a layer; instead it should be thought of as a set of services. And it's not a specifically defined set of services, but rather a set of evolving services:
Database services – these could begin as SQL or NoSQL databases, but the services quickly evolve to simplifying the tasks around sizing,  I/O management, and backup and replication management.
Queuing, Notification, Messaging services – a whole set of modular services that are replacing
Functions services – The whole set of capabilities that are being called #Serverless (see here, here) or Functions-as-a-Service (FaaS). In some cases, these will be isolated services, but in other cases they will be features of a broader PaaS platform.
"Application-helping" services – There are a whole list of tools that help developers get applications built faster – where these are considered "middleware" or "mobile development" or "runtime" (e.g. build packs, S2I, etc) or something else
"Stuff-around-the-edges" services – This can be everything from authentication services to API gateways to CI/CD tools.
Where things start to get a little bit fuzzy is when the discussion of containers come up. On one hand, containers are somewhat of an infrastructure-level technology. They represent computing, they need networking, they need storage. On the other hand, they are primarily going to be used by developers or DevOps teams to package applications or code. They also require quite a bit of technology to get working properly, at scale.
Many times, people will blur the lines between CaaS (Containers-as-a-Service) and PaaS (Platform-as-a-Service), using the existing or lack of an embedded runtime (within the platform) as the distinction. Technically, that might be a fair distinction. But it can also confuse the marketplace.
Still other people want to drop the term "PaaS" and replace it with "Platform". This makes sense when the conversation is about the business value of a platform, with all it's extensibility and ability for 3rd-parties to equally create value. It's less useful when that approach is used to avoid any discussion about what technologies are embedded within the platform.
At the end of the day, the PaaS / Platform space is rapidly evolving. But as more companies try and understand how to compete in a "software is eating the world" marketplace, it becomes the most important to understand.