Aug 4 2013 8:34PM GMT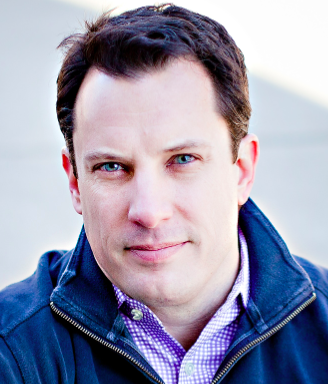 Profile: Brian Gracely
Probably more than any other question, I get asked all the time if I believe that Amazon AWS is "enterprise ready". Sometimes the question comes from analysts trying to determine the extent that the IT industry is shifting. Sometimes is comes from vendors trying to determine the pace of change/transformation/disruption. Other times it comes from IT organizations trying to determine what their future strategies look like for procurement, service offerings and future skills evolutions.
"Enterprise Ready" is one of those loaded phrases that you really need to be careful about using, because the person you're speaking with typically has a preconceived notion about what it means. For many people, it means that the service essentially emulates all the aspects of an existing Enterprise IT data center – include all the elements of performance, redundancy, security, compliance, etc. In essence, they expect the new environment to functionally be like the world they are used to. What they don't want are the long delays to get things provisioned, the long meetings with security and compliance teams telling them everything is unsecure, or the long budgeting process to procure the required technology. [Insert analogy about eating cake here]
What I try and explain to people when answering this is to think about "Enterprise IT" in two buckets:
Bucket 1 – Applications that you typically associate with IT – Email, ERP, HR, Unified Communications, Sharepoint, etc..

Bucket 2 – Business requests for technology that typically get turned down by IT
Bucket 1 is all about applications that have long, relatively stable life-cycles and IT is usually trying to balance cost vs. performance of these applications. This is a technology bucket. Known equipment. Known capacity needs. Aligns to depreciation cycles. These applications might be a fit to migrate to a public cloud, if the business is facing some 'change event' (eg. M&A, equipment EoL, licensing upgrades pending, new CIO, budget challenges, IT skills challenges, etc.).
Bucket 2 is all about the pace of today's business world. The world where winning and losing is often measured in how quickly we can transition from a great idea to a great implementation of that idea, via technology + business models. These ideas are responsive to the market, to competition and to changes that we're planned for in the annual budgeting meeting. At least at the time of ask, they are often the complete opposite of the Bucket 1 applications – unknown capacity needs; shorter usage duration; unknown scalability.
So what might fit into Bucket 2?
VP of Marketing would like a smartphone app for the sales-kickoff or annual tradeshow. They aren't sure if it'll get 1,000 or 15,000 downloads (unknown capacity, unknown scale). They would like it to be available 2 weeks before the event, and collect data for up to 1 month afterwards. Beyond that it's not needed (short duration).

VP of Operations just got back from a conference discussing "Big Data" and would like to prototype ways to better analyze sales trends and how they are effected by weather, gas prices, seasonality and a few other sources of publicly available data. He needs the prototype completed in 60 days, as he needs to justify an ROI (eg. better sales insight) to justify a more expansive project. If the ROI doesn't materialize, the bigger project might be cancelled – Quick timeline, potentially wasted capacity beyond 60 days.

CIO tells the lines of business that the existing annual IT budget has been exceeded by Q3, as a major project has gone over budget (it occasionally happens), but one of the lines of business has a major opportunity if a new system can be put in place in time. The opportunity is $5-10m in Q4, with a follow-up of $10-20M in Q1. Pace of implementation is of the essence, but where to do it? Sometimes this is called 'Shadow IT', it's just a reality of doing business in the 21st century. Global resources exist, so why shouldn't a business try and leverage them?
At this point you might be asking why I didn't explicitly mention AWS and "Enterprise Ready". Hopefully you've figured out that there is more to "Enterprise Ready" than just the underlying technology. In today's world, there is a place for applications in the public cloud (or remaining in existing data centers) for those characteristics. But there is also unmet Enterprise demand for solving business challenges with technology, now. Those Enterprises, those applications are "Enterprise Ready" too. They are just focused on a different characteristic being the most import element of their success.
So how big could Bucket 2 be? It's tough to tell (long-term), because we often don't know how big a new technology segment could be until people and companies understand just what is possible without prior restraints. The Client-Server market was 10x the Mainframe market. It's not unusual for people to have 3-4 connected devices (smartphones, multiple tablets, laptops, etc.).
Cloud Computing helps level out the short-fall in supply and demand for Enterprise IT. Whether or not the unmet demand is Enterprise Ready is now as much about pace-of-implementation as it is SLAs and IOPs. The forward-looking CIOs are trying to figure out how to deliver both to their Enterprises.