Jul 19 2014 1:02PM GMT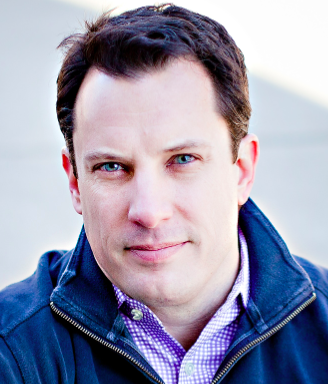 Profile: Brian Gracely
Tags:
Over the past couple years, I've been spending more and more time digging into various open-source projects that are gaining visibility, and sometimes traction, within the Enterprise. Projects like Hadoop, OpenStack, CloudStack, Docker, Cloud Foundry, Git as well as several others. I tend to look at them from three perspectives:
Functionality – What commercial or popular capability can the open-source project replace (e.g. OpenStack/CloudStack vs. VMware vCloud; Hadoop vs. Google MapReduce)?
Community Model – Is the project primarily driven by a benevolent leader or by a group of many contributors? Is it a commercially independent project (e.g. Apache Foundation projects, Docker) or is it more commercially driven (e.g. OpenStack, Cloud Foundry)?
Tools or Frameworks- Is the project generally focussed on being a loose coupling of tools (e.g. OpenStack) or is it an extensible framework that could evolve into various sub-projects over time?
Open-Source projects are an interesting departure from the economic model that has dominated the IT industry for decades. In the past, a company invested massive amounts of capital for R&D, then distributed the output as product/license through various channels. Customers paid for the technology and the originator/vendor captured the majority of the revenues in the distribution channel. But Cloud Computing and Open-Source have flipped that model on its head. Now technology created within projects, funded by a mix of vendors and independent individuals, can be used to power many digital business models (eg. Google Ads, SaaS software, online insurance quotes, home automation, etc.). In some cases the technology was created by the business owner and then open-sourced (eg. Google MapReduce >> Hadoop) and in other cases the businesses are built using open-source technologies.
The supply-chain is getting disrupted. So will the bulk of revenues now move to the online companies and consulting organizations? Or can traditional vendors or existing distribution models also play a significant role going forward?
This is the question I often ask myself when I see open-source centric companies getting large rounds of VC funding. While companies/projects like Docker, Puppet, Ansible, etc. are often loved by the community, I'm struggling to figure out how VC's expect to profit from the companies that primarily support them.
Do they expect RedHat or Canonical to buy all of them? I don't believe they have the cash flows to take on that many $100M+ deals in a year. Oracle has shown a willingness to buy open-source companies, but those two cultures don't exactly hug it out.
Would a large online company like Google buy one of them, since they already use it or include it in their service (eg. Docker + Kubernetes)? They already have the expertise to use and modify the code, so why buy the cow when they already get the milk for free? It would seem that regular financial contributions, similar to Mozilla, would satisfy its longevity.
Would another company follow in the footsteps of Citrix, with their acquisition of Cloud.com (CloudStack), and then deal with the prospect of the community wanting them to open-source the code? Can any of their business models support community-led development and open-source (free) alternatives? Would a competitor like IBM just take the source and clone the commercial code, supporting it with their existing model to integrate open-source with consulting projects?
I don't know the answers, but I do wonder what happens to all the projects long-term. Does the volatility of our industry make it nearly impossible for the sub-$100M companies to survive long-term? Will any major vendors be able to pivot with open-source as the core of their business, or even a sub-segment? Or are we moving into a phase where the center of gravity moves from "large vendors" to "large cloud providers" and most of the VARs eventually become companies that are consulting around open-source software implementation projects? Maybe that's a little extreme, but it does have me wondering about how the pace of cloning and innovation evolves against the typically slower pace of Enterprise IT over the next 5-10 years. Gonna be an interesting evolution to watch.