Nov 16 2016 1:52PM GMT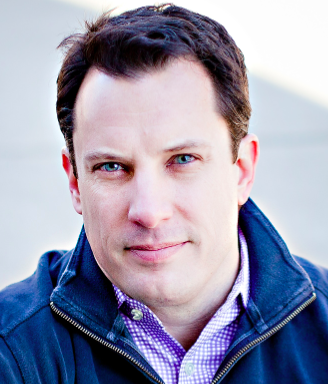 Profile: Brian Gracely
Tags:
When I was a senior in high school, I was a fairly good baseball player with ambitions to one-day play in the Major Leagues. I wrote a senior essay about getting injured while playing for the Chicago Cubs and missing an opportunity to play in the World Series.
This past week, I watched with millions of others as the Cubs finally broke their 108-year drought and finally won the World Series. It was a thrilling series, with the final game going into extra innings and late into the night. I stayed up to watch the end of the game on TV, also following along with the emotions of fans on Twitter.
And the next day I saw this image on my Twitter timeline. The picture shows the dramatic 8th inning home run by Cleveland's Rajai Davis to tie the game at 6-6. It was an important moment in the game, but it wasn't "the moment". The readers of The New York Times were denied that moment because they had to go to press before the game ended in the 10th inning, about an hour later. The printed NYT missed the biggest sports news story because it is an irrelevant medium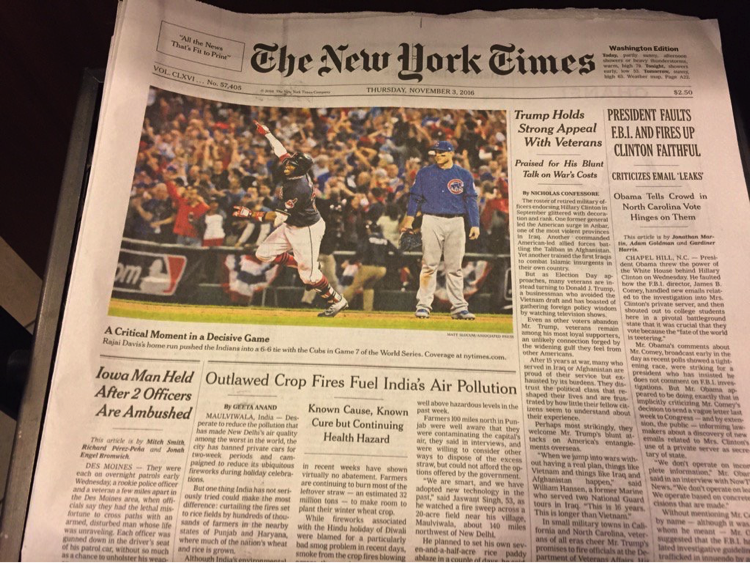 This picture caught my attention not because of the Cubs, but because it closed the loop for me. My very first job was delivering newspapers door-to-door. This was in the early 1980s, when major cities often had multiple thriving newspapers.
By the time I got in the technology industry in the mid-1990s, printed newspapers were still a viable business, but the Internet was beginning to allow people to self-publish content for a fraction of the cost. This publishing model knocked down the local barriers of information, as it became simple to find information from around the world (thanks AOL and Yahoo and Google). But the Internet information was still not nearly real-time, as we didn't have the information in our pocket as we do today.
But 20 years later, the cycle is complete for me. Newspapers have consolidated and gone digital and transformed into something very different that I delivered door-to-door as a child. And one pillar of communications in our country was disrupted, or destroyed, by the new pillar of communications in our world. I've had a front row seat to both models. It was a 30+ year cycle. It makes me wonder, how fast will the cycles evolve for other major pillars of our world?