May 26 2013 12:04PM GMT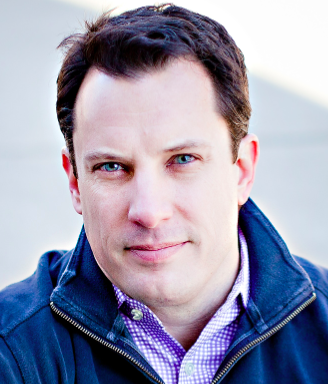 Profile: Brian Gracely
An interesting discussion took place on Twitter yesterday, spurred by one of my favorite industry analysts (Simon Wardley, @swardley). I've written about his ideas, analysis and outstanding blog before.

While it was an excellent discussion and did surface a few fringe industries that might fall into this category (undertaker, local hair-salon, etc.), the general consensus was that every business today is essentially a tech business.  While it's fairly easy to highlight this with companies where technology is their core product (eg. Netflix, Facebook, etc.), it's also not difficult to see how technology is core to businesses that don't make technology-centric products (eg. tractors or farm equipment).
For example, if you're John Deere (just an example, don't have insider information on their operations), you obviously have a complex supply-chain in place to be able to pull together all the elements that make up a tractor. They also need sophisticated analytics systems to be able to forecast sales, costs of raw materials, currency exchanges and other macro-level things that could be effected by the economy, government policy, etc. Then within the tractors, there is an ecosystem building around tools and applications that can help farmers better manage their fields. Somewhere all the data being collected could be creating new "big data" knowledge that could be improving crop yields, fuel efficiency of tractors, etc.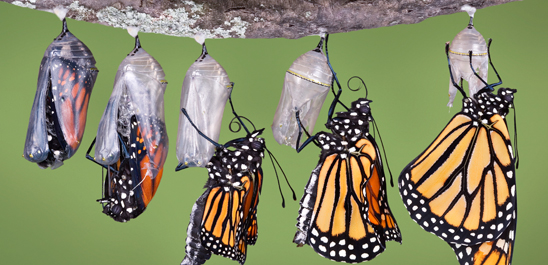 But in an example like this, what is being transformed by technology? Is this transformation of IT, or transformation of the product/ecosystem, or transformation of the business?
When I think about "transforming IT", I tend to think about the adoption of new technologies, reducing costs and improving worker productivity.
When I think about "transforming the product/ecosystem", I tend to think about making data accessible to open APIs, or expanding areas where value can be added to a product (customization, etc.).
When I think about "transforming the business", I tend to think about using technology to eliminate an element of the existing supply chain. Netflix is a great example of this (remove the need to obtain physical media at a store or kiosk). iTunes is another great example (remember record stores??). Sports has been going through this for the last 10-15 years. But it's harder to think of examples of these types of transformations where the business isn't entirely based around technology. It does create some blurred likes, such as how Bechtel is using technology to enhance how they manage contractor relationships and project management.
So this is one of those areas where definitions might actually be more of a hinderance than a structure to help companies understand how to plan for transitions or transformations. Regardless of what definitions people use, I'd suggest that there are a few areas that need serious consideration:
Do you understand your supply chain and have you gone back and examined it lately with an eye towards how technology (or technology partners) might be able to help reduce links?  Have you looked at how new technology could enhance the existing portfolio? [Example: With airlines struggling so much, why haven't any of them leveraged their footprint at major airports + telepresence technologies to create augmentations for the output of a large percentage of travel – business meetings?]

Do you understand the potential ecosystem that could be created around your business, your product or (most importantly) your data? We explored the data element on the podcast. This is actually another variant of the supply-chain discussion, but it involves thinking about the value-chain for the business and considering the opening of new doors and some loss of control of the outcome.
Can you build a better mousetrap? Most people thought Apple was crazy to begin building physical stores when the Internet had proven that brick & mortar business was dead. But they just did retail better than everyone else on the planet. They drew a direct line from the customer's experience (which involved convenience, repair, physical touch/feel) and aligned it to their goals (don't sell as massive discounts). Zappos took a similar approach with low-margin shoes – focus on the experience and inconvenience of the past and leverage technology to solve those customer pain points.
Can you measure every element of the business, not just the things that are reported on the financial reports? Do you understand the things that influence the direct results or the buying process or satisfaction levels? Given that every aspect of our lives is now recorded digitally, there is an extremely good chance that the information is available (directly or through external services).
The underlying technology is obviously important, but as we've seen time and time again, it's the process and people that need to embrace the change more than the technology. Technology change/transformation is a given. It might take 5yrs or 10yrs, but it'll happen. Process and business model change doesn't have EoL dates, it has Chapter 11.
So as usual, Simon Wardley is right about this. But the question becomes, are you transforming technology or transforming how the business leverages technology. They aren't the same, no matter how many times companies tell you the CIO deserves a table with the decision makers in the company.