Aug 24 2013 10:06AM GMT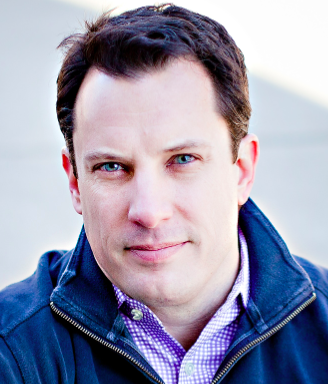 Profile: Brian Gracely
Several years ago I wrote a post about The 5 Ps of Cloud Computing, back in the early days of IT organizations thinking they could design and operate cloud computing environments internal to their own data centers. My friend Christian Reilly (Chief Cloud & Mobile dude at Bechtel) wrote a variation based on his experience building both an internal cloud as well as a mobile application store for this business.
Back in 2009 and 2010, the maturity of the technology and skill-sets within IT to take on a transformational project as large as "private cloud" were not really there. During this time, we did see a large number of companies evolve their IT organizations to be more cost efficient through technologies such as server virtualization or converged infrastructure, but the demands for agility and speed from the business continued to put pressure on these projects to move up through the application layers.
[Sidebar: I saw a great quote on Twitter from Marc Lucovsky (@marklucovsky) about the difference between actually delivering *aaS as a service vs. selling *aaS products for someone else to run – (translation) "the value is in the *aaS portion, not so much the underlying technology"]

As we look at the IT landscape in 2013, I believe we're facing the last opportunity for IT organizations to get private cloud right or wrong. While it's possible that outside factors could impact that timeline, I believe we've now reached a point where public cloud capabilities are setting the baseline for what business expects from technology in terms of cost, speed and agility. Internal IT organizations will no longer have the luxury of being in "learning mode", but rather will be expected to meet those baselines or risk further reduction in their importance to their organizations.
Looking at the current state of private cloud, I see the follow areas being the biggest challenges for success, and the areas where CIOs (and their business groups) are going to have to work the hardest if they want to see their private cloud projects succeed.
Budgeting 
Just as many technology vendors are struggling to move from a CAPEX-centric business model to an OPEX-driven revenue stream, many IT organizations struggle with the ability to budget for resources that are shared across multiple projects/groups and will be on-demand for new projects. With the various depreciation cycles between types of hardware and software licensing, it can be very difficult for IT organizations to centralize buying and then make those resources equally available to all projects. Too many IT groups say that "chargeback" just wouldn't work in their organization because of politics or other factors.
Product Management 
This may sound strange, especially when cloud is a service-centric operational model, but having a core function of defining the services (eg. "products") that are offered is critical. How much should those services cost? How is their availability communicated to the business? Is the offering competitive with public cloud services? Does it allow enough customization to satisfy an unmet business need? All of these questions need to be answered and actively managed if IT wants the private cloud efforts to succeed.
Operations
Buying hardware and software is one thing, but it's very difficult to buy cloud operational expertise. It doesn't come in a box. How quickly IT organizations can learn to work cross-functionally and in a services-defined model will ultimately determine if they can successful offer on-demand technology services to their business.
Automation Skills
CLIs and GUIs or APIs and Tools. What areas are your IT staff focused on as they attempt to deliver cloud-like services to the business? How fast and consistently can you deliver those services? Are you still focused on ITIL process, or are you beginning to look at new ways to accelerate the pace of delivering technology and applications to your users?
Patience
Business moves fast, and now that there are viable public cloud alternatives, how much patience will business groups have with IT organizations? I've written about this before. Shadow IT is a reality today that will continue to expand in the future if the business feels like internal IT might be holding it back from top-line growth or bottom-line success.
As a CIO, the list of challenges for getting a private cloud project are not insignificant. Having a framework to get both the business users and the technology aligned will be critical, and new ways of thinking about those challenges are necessary to remain a productive and valued piece of the business.