Dec 12 2015 12:51PM GMT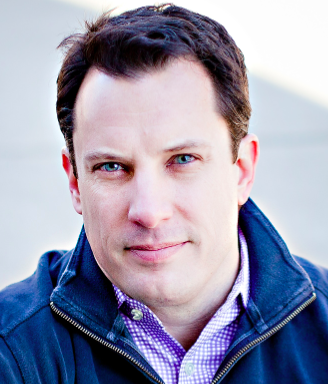 Profile: Brian Gracely
Tags: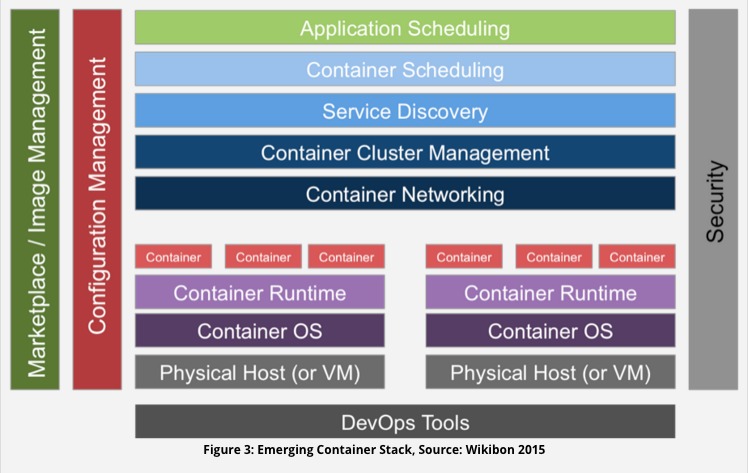 [1] Docker's "Batteries Included But Removable" Strategy – Before there was Docker, there was dotCloud. dotCloud was a PaaS company. Eventually they decided to separate out the technology that made setting up containers easy, and Docker was born. But that team knows how to integrate all the other elements needed to build a platform (networking, storage, scheduling, security, etc.) and have been adding those elements piece-by-piece into the Docker, Inc. portfolio. But instead of making them into a monolithic piece of software, they are making them modular and removable (or interchangeable) with 3rd-party extensions that integrate with Docker's APIs. This is a similar approach to what VMware did in the past with vCenter plugins and APIs like VAAI. It will be interesting to watch how the market adopts the native Docker elements (Docker Networking, Swarm, etc.) vs. 3rd-party extensions.
[2] VMware's Container Strategy – As Docker grew in popularity, many "Docker is a VMware killer" headlines were written. While VMs and Containers serve different functions and are mostly used by different groups (Ops vs. Devs), the narrative was out there. But VMware came back strong in 2015 with their VMware Integrated Containers strategy and products (some commercial, some open-source). VMware is quickly evolving to understand containers, open-source and the needs of developers.
[3] Microsoft's Container Strategy – Microsoft and Docker have had an evolving relationship throughout 2015, and Microsoft has continued to add container-centric functionality to both Windows Server and Azure throughout the year. As they become more OS agnostic, Microsoft has the ability to rekindle their relationships with new and previous developer and ISV groups.
[4] Container Networking – While Docker solidified their networking stack in 2015 with the acquisition of Socketplane, 3rd-party companies such as WeaveWorks have built excellent native-container networking stacks that are being used by many Enterprises and Service Providers. And with the libnetwork functionality, Project Calico and Docker Networking APIs, additional 3rd-party companies can integrate networking.
[5] Container Storage – Initially, the thinking around container storage was that either a file-system was sufficient (e.g. NFS, BTRFS, etc.) or it would be stateless and the data would be kept in non-container locations (e.g. bare-metal or a VM). But as 2015 evolved, companies and projects like ClusterHQ (Flocker), Portworx, Rancher Persistent Storage Services and EMC REX-Ray emerged to offer persistent storage that was deeply integrate with container environments. Docker also extended their Storage API.
[6] Container Orchestration/Scheduling – This has been a hot topic since Google open-sourced the Kubernetes project and many vendors began committing code and resources. There is also growing interest in Apache Mesos and commercially Mesosphere, although that is considered a two-level scheduler for applications. Docker has also continued to enhance Swarm, and the PaaS platforms have this natively embedded into their platforms (e.g. CF Lattice). There is also a set of companies and offerings, such as CoreOS Tectonic, Rancher Private Container, Cisco Mantl, Hashicorp Atlas and ContainerX that are trying to package all the pieces (along with scheduling) into a consumable solution bundle for companies
[7] Platforms (a.k.a. – PaaS) – While containers have hit the mainstream in 2014-2015, all of the PaaS platforms has been using containers under the covers in one way or another since their origination. All of them continue to enhance support for multiple container formats (Docker, Rkt, OCI, etc.)
[8] Container Monitoring – While containers and microservices are all the rage, breaking up applications into lots of little parts does create a new level of chaos in terms of managing and monitoring them. This is why we've seen the rise in companies like New Relic, AppDynamics, DataDog, Weave Scope, Appformix, Sysdig and several others. Some monitor the applications running in containers, while other monitor the container (or VM) infrastructure and some are a mix of both.
[9] Public Cloud Container Services – While Docker and others create the core technology, the public cloud providers such as AWS, Azure, Google, Digital Ocean, Tutum, Route66 are all making it very simple to consume containers without any of the hassle of managing the complexities or registries, infrastructure sizing, scheduling, orchestration, etc.
[10] Container Standards – The year began with a small skirmish between Docker and CoreOS, when CoreOS introduced "rkt". People worried that the industry would have a fragmented set of standards, but that got resolved by August when the Open Container Initiative (OCI) was created and a standard container format defined.
ok, since you've all been such loyal readers of the blog in 2015, here's a couple extra areas to watch.
[11] Container Security – "Lack of Security" was considered a big problem for containers earlier in the year, with many people saying that they should always be run inside a VM. Docker stepped up and laid out a strong security framework (Notary) in August and have expanded that with signed images and deeper security integration in Docker Trusted Registry. Companies like Twistlock have emerged to look at security from a 3rd-party perspective. CoreOS introduced Clair to their existing portfolio of security for containers. We expect the broader security industry to be more heavily involved moving forward.
[12] Container Registries – The images and config files for containers live in a central repository called a "registry". It's sort of like an FTP server married Active Directory (or LDAP) and then source-control was mixed in. Docker Hub, Docker Trusted Registry, Quay.io and lots of 3rd-party registries (AWS, Google, Azure, IBM, embedded in PaaS platforms, etc.) exist for companies that want to use them in a public or private cloud.