Mar 31 2019 8:17PM GMT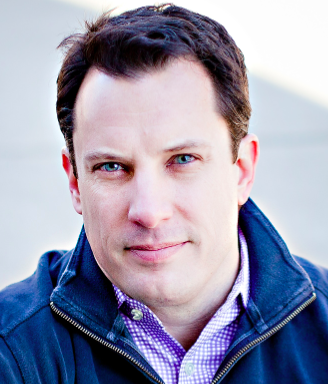 Profile: Brian Gracely
Tags:
At some point in your career, there is a very good chance that you'll be asked to present an idea or concept or argument or business plan to a group of people. This might be a small group, such as your team, or it could eventually be a keynote to a large room full of 1000s of people. While the difference between a small group and a keynote can be large in some aspects, there are certain basics that every speaker should consider. Having done this for over 20 years, I thought it might be valuable to pass along some tips and tricks to make your technical talk successful.
The Basics
Tell a Story – Whether you're trying to educate somebody or you're trying to communicate a new idea, it can often be valuable to frame it in the concept of a story. It doesn't have to be an epic tale, but having a beginning (problem), middle (data &/or introduction of new ideas) and an end (conclusions or next steps or recommendations) can be a good framework to keep the talk bounded.
Make it Visual and Shareable – There's a reason the old saying "a picture is worth a thousand words" has continued to be used for so long. Many people learn and remember visually. It can be a picture you create (diagram, etc.) or an image from the Internet (just be sure to give proper attribution). A picture engages their brain unless a bunch of text on the screen. A picture can be abstract and encourage brainstorming and ideas. And while many technical people dread the idea of using a Slide-tool like Powerpoint or Google Slides ("that's for those marketing people'), slides are a great way to have your idea easy shared and copied (allowing it to spread virally) by other people.
Practice Ahead of Time – If you're going to ask people to give you some of their time to listen to your ideas, you owe them the respect to be prepared. This not only means that you've reviewed the content for accuracy, but you're practiced the talk a few times. In addition to practicing the talk, it can be very valuable to think about some of the discussions that could come from your talk – objections to your ideas, demands for supporting data, plans for next-steps, etc.
NOTE: It's never a bad idea to record yourself giving a talk, both in audio and video. You'll be surprised at how many speech "ticks" you have (all the "umms" and "uhhs" and "you know" and other strange phrases you throw into your talks.). If you think you'll be speaking frequently, I'd highly suggest that you look into some practice techniques (such as TED Tips or online sessions or Toastmasters) to reduce those issues.
Tips for Specific Types of Talks
Now that you have the basics, let's talk about some strategies for various types of talks you might give.
The Small Room Talk (Team Meeting): 
These usually fall into two categories:
Introduction of New Ideas
Status Updates
For introducing new ideas, there are a few tips and tricks:
Be sure to have socialized the idea prior to the presentation. You should generally know the reaction from the team (and decision-makers) prior to making the presentation. In fact, you want to have recruited the influencers and decision-makers to be on your side, so they can help mitigate the pushback that you'll get from some people in the room.
Have some pictures or slides ready to present, so the idea can be visualized and discussed, as well as being easily shared after the meeting.
While you should be prepared with a decent amount information (whatever is possible), be aware that there types of meeting often stall within the first 3 slides – so put the important information up front! Don't get sidetracked before you get to the new ideas.
The Internal (Multi-Group) Talk:
Similar to the Team Meeting, you want to have socialized your ideas across the groups prior to the meeting, especially with team leadership. When you start including more groups, you want to be more prepared for the unexpected – territorial behavior, concerns about personal projects vs. bigger company goals, etc.
Keep in mind that most teams have their own way of viewing things, include specific language (acronyms, important metrics, etc.). Be familiar with these and try to avoid being ambiguous on important items that could be confusing.
Highlight how much pre-collaboration has already occurred. People like to know that these aren't one-sided.
State the problems and opportunities in the context of all groups in the room. People like to know they will be able to impact the problems vs. being excluded.
Realize that some things will be newer to some groups than others. Be prepared to go slow at first, to get them up to speed on things that are well known to another group. Also, be prepared to correct or educate them on any misconceptions they may have (e.g. learned from news outlets) about the new opportunities.
The Meetup Talk:
For the most part, meetups are self-organizing groups that have an interest in a specific topic area. But depending on how frequently the group meets, the organizers may allow quite a bit of flexibility of topics. Meetups are a great place to get some practice giving talks to public groups, since people are often there to network as much as they are to learn, so they are more accepting of different levels of talks. These types of talks usually tend to fall into a few different buckets:
Talks about a specific technology – sometimes generic, sometimes about a vendor offering.
Talks about specific experiences – things you've learned from a task at work or on a side project
Talks about something new – these are often trying to create interest in getting others to participate
For these types of talks, it's good to have some visuals (maybe less than 10 slides) and maybe a way to show some live technology (a demo if possible). Meetup groups are really flexible about presentation formats, so just use something that you're comfortable speaking to.
TIP: If a demo is a major part of your talk, consider making a screen-capture recording of the demo, as event WiFi can be sketchy. Nothing worse than getting people excited about your demo and having it not work because of bad WiFi. At least with a backup video, you can talk to it (and pause) while it plays.
The Conference Talk:
There are really two parts to a conference talk:
Getting your talk accepted at the conference.
Giving the conference talk.
Until you're well known in the industry, or have a really unique presentation topic, getting a talk accepted can be difficult. Too many conferences accept talks from people they know (no matter how much "blind draws" they claim to have), so you really have to have a unique/creative angle to your talk – some good tips here and here.
Once your talk is accepted, it's time to make it awesome. Every conference has a slightly different (or significantly different) audience, so it's good to do some research ahead of time. Many conferences have their previous year's agenda online, so see if you can find any of the talks (slides or videos) online. Try and get a feel for what works at that conference. Usually you can reach out to the conference organizers to get a feel for the audience, or ask them to share their experience on what's worked well or failed badly in the past.
The simplest (and maybe best) advice is to create a talk that you'd enjoy listening to, and then make it your own. Find your style of presenting, and then work to improve that with each new talk.
The Keynote Talk:
This is the most difficult talk, because the expectations are much higher from the audience. Keynotes are usually intended to inspire people, or make them think (broadly) about new ideas or trends. They are usually less technical, which means that you need to find a way to capture the attention of both business-level people and technical-level people.
Keynotes tend to have:
Much more story-telling.
Much more visual slides. The visuals convey part of the story-telling.
Less immediate action (e.g. "go out and try this now!") and more focus on getting people to think longer-term.
Some concepts that will rally people around an idea, and hopefully help spread your idea(s).
Data to help backup any claims you're making (financial analysis, market data, etc.), or identifying where a trend is going.
A little big of ego and a large amount of confidence, because you're trying to convince a large room of people to stay focused on your and ideas.
TIP: If you ever get the opportunity to give a keynote, PLEASE make sure you have SEVERAL people proof-read all the slides MULTIPLE TIMES. Lots of people will take pictures, and the last thing you want to happen is a TYPO or GRAMMAR ERROR that could have been easily caught.
Hopefully some of these tips are useful. There are lots of different ways to give talks.
Know your audience
Practice ahead of time
Prepare for the worst (something fails – slides, WiFi, demo) and have a backup plan
Project confidence
Use something visual and shareable. Don't be the anchor of an idea, allow it to be shared and retold.
Good luck on your next talk!