Mar 21 2019 10:06AM GMT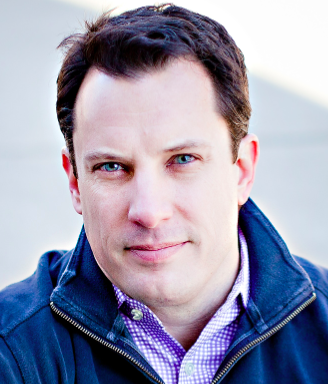 Profile: Brian Gracely
Tags:
No matter how much the tech industry ebbs and flows between encouraging working in the office or allowing work from home policies, the one constant in the industry is that people ultimately make buying and usage decisions, and the majority of those people still like to interact with other people in person. That could be for a business meeting, a casual meetup for coffee or a meal, or conference-style event. This means that for many people in the tech industry, travel is a part of life. And while modern-day travel is much better than a decade ago or a century ago, it can still be an unpleasant experience to be crammed into a metal tube for hours at a time with hundreds of other strangers, or randomly jumping in the back of a car with someone doing part-time work and being 100% dependent on Waze or Google Maps.
But if travel is part of your technology industry experience, here are some tips and tricks to make it more manageable and more rewarding.
[NOTE: I travelled on over 100 flights the past few years, so I'd be classified as a frequent traveler. But I'll also try and pass along tips for more infrequent travelers.
A couple good starting points are suggestions from my friends:
The Points Guy is another great website for getting tips on the best way to maximize how you can earn points and rewards through airlines, hotels and rental cars.
Initial Considerations
Many of the things that frequent (work) travelers tell you are all dependent on who they work for and the allowed travel policies of that company. Some are much more flexible than others.
Airlines – Choosing the best airline is very dependent on your home city, as not all airlines will fly out of all airports. If your company allows flexibility on picking an airline, then investigate which one at your airport will go to the places you need to visit the most frequently.
Credit Cards – Many companies will provide you a credit card for work expenses (e.g. Corporate AMEX card). See if you're able to associate the card with any airline or hotel reward programs, as it's a great way to rack up points/miles. If you're allowed to use a personal card, consider getting one from your preferred airline, as they often provide extra miles for booking with the card, or allow you to defer costs (e.g. baggage fees) if you have the card.
Hotels – Most companies align to either the Hilton or Marriott chains (at various price points). Both are fairly equal in terms of earning points. Just like with airline cards, most hotel chains have their own cards as well. These are also valuable, as they often give bonus miles if you pay for hotel stays with that card.
Cars – Rental cars don't have nearly as good a reward programs as hotels and airlines, but that's OK, as more people are using ride sharing services like Lyft/Uber. Both Lyft and Uber now have rewards programs, but not necessarily for the same types of purchases (e.g. rides vs. meal delivery, etc.)
Frequent Traveler Points – Most companies allow you to keep all your frequent traveler points, but make sure to ask. Don't spend all that time away from your family and not get some of the rewards to use on your own personal travel and vacations.
Planning Trips
For me, the most important thing about travel is trying to achieve consistency and predictability, because I need to try and replicate my job in each city that I travel. For these reasons, I do a number of things every time I travel.
I have 2 sets of toiletry kits, so that I don't have to worry about forgetting things between the house and the road. It's very inexpensive to have an extra set of toothbrushes, deodorant, contact lens solution, etc.
When I get to the airport, I always park in the same parking structure and on the same floor. There is nothing worse than getting back from a week long trip and not remembering where you parked.
I spend the $85 to get TSA-Pre approved. It's not a very simple process, and while it's not perfect, it gives me a much better sense of how it will take to get to the gate at any airport. I also have access to the CLEAR, which costs about $100/yr, but it's incredibly valuable in the busiest airports. The fee pays for itself by not missing a flight that you're cutting it too close.
I always carry 2 bags – 1 backpack and 1 roller suitcase. People have all sort of opinions on bags, but here's my rationale. While shoulder bags can look more stylish, they will eventually wear on your back (uneven distribution of weight) and they can be awkward if you end up running through an airport when you're late. This is why I use a nicer backpack. It looks good enough to take into business meetings, have enough space to store stuff (computer, cables, snacks, etc.), and it is much easier on your back and legs. And I use a soft-sided Eddie Bauer rolling suitcase, which is great for a number of reasons. [1] It isn't too expensive, [2] It's fairly lightweight, [3] It's flexible on the top and durable on the bottom, so it survives all sorts of scenarios. It fits into all sorts of planes.
Pack some extra computer cables in the bag. You'll inevitably lose a USB stick, iPhone headphones, or a USB charging cable. Buy an extra of each one, as it's much cheaper than not being able to charge something important during a business meeting. Also, consider buying an extra laptop battery, so you can leave one at home and keep one in the bag.
I never check a bag. Not only does this force me to pack efficiently, and save costs on baggage fees (see how to avoid these above based on the airline or credit card), but it guarantees that I won't be stuck without clothes when I arrive.
Drink more water than you than is necessary. Flight travel will dehydrate you, so spend the $2-4 on a large bottle of water before you get on the plane.
Pack workout clothes. People have all sort of different approaches to maintaining their health on the road, and each person has to figure out what works best for them. For me, I assume that I won't know what sort of equipment will be in any hotel, so I plan for the least possible. I bring workout shoes, shorts and a shirt. My routine involves either running or riding a stationary bike, depending on the hotel. If those aren't available, I just do pushups and sit-ups in the room. If you're able to do more, that's great! But be careful having an elaborate routing at home and then being disappointed when you're on the road.
Figure out a way to keep track of your expenses, and get your expense reports done as quickly as possible. Get a receipt for everything you do. Each night (if possible), write something on the back so you remember what it was for. And as soon as you get home, carve out an hour to submit your expenses. I've seen too many people get into credit-card debt by turning them in too late, or having the claims rejected by their company by turning them in after the quarter has ended.
Connect with your family at least once a day, even if it's only for a few minutes or a text or a picture. It helps everybody know you're OK.
The fastest way to have a better travel experience is to collect points and reward levels. This is why, if at all possible within your work guidelines, try and fly on the same airline and stay within the same hotel chain. And here's a few extra tips:
Once you achieve higher level status on Delta, they will automatically move you to Comfort+ seats (more legroom). So you can just buy the "Main" tickets (lower costs) and then automatically get the better seats. Buy your tickets with the Delta credit card, as it adds multipliers to your points.
When staying at Hilton hotels, they offer an option for extra-points or breakfast. Select the extra points, as lots of business meetings will have food.
When staying at Hilton hotels, they have a 2x the Point option. This usually costs $10-20/night more, but it will help you collect points very rapidly. You can offset this cost by staying at a Hampton Inn instead of the Hilton, and they are usually close to each other, and the rooms are basically the same. Buy your rooms with the Hilton credit card, as it adds multipliers to your points.
Like your Lyft account to your Delta account.
This is by no means a perfect set of tips, as nothing can prevent travel delays or bad weather or someone sitting next to you that talks too much or snores. But I will say that after 20+ years of traveling for work, they have helped create a model that is reasonable repeatable and manageable.