Dec 18 2013 12:40AM GMT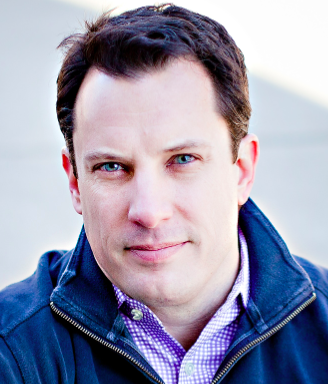 Profile: Brian Gracely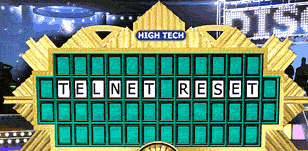 It's that time of year. Time for that time-honored technology tradition of pontificating bloggers making their brilliant 2014 predictions. The time when we dazzle you with our prognostication skills and crystal clear view of the future.
But the big challenge is we've all heard these before. This same problem happened to everyone's favorite game show, Wheel of Fortune, as people got tired of contestants guessing the same letters in the Final Bonus Round. So to spice things up, they automatically gave the contestants the letters R-S-T-L-N-E, allowing the viewers to bypass the monotony of repetition.
For you, my loyal readers, I'm going to give you the R-S-T-L-N-E of 2014 predictions, so you can bypass all those other blogger predictions. You can thank me later…
R – 2014 will be the Year of VDI. Write it down. Tattoo it on your back. The technology has finally come around and it's ready to move the ball to the finish line.
S – <Insert_Blogger's_Company_Focus> will lead the industry in a radical technology shift. In the process, the legacy competitor will have no way to keep up with their world-class technology and overall company nimbleness.
T – Software-Defined OpenAwesomesauce will signal the death of 2005's leading technology. It's finally dead. Carve the tombstone.
L – Open Source will win. It's free, like beer, or puppies, or other free stuff like lollipops at the dry cleaners, and free always wins. And if your company doesn't open-source all of it's technology then you will lose.
N – There's a 50/50 chance that your company will abandon ITIL and embrace DevOps, while converting all of your infrastructure to whitebox hardware and you'll only hire people in IT that can write production code on Day 1, just like they do at Facebook. All of your internal company meetings will be replaced by hackathons.
E – Adrian Cockcroft (@adrianco, Netflix) will be highlighted (or keynote) at many Cloud Computing events. This will be balanced against Oracle announcing that they are now supporting a technology or partnership that they condemned just 2 years ago.
And now Mr. Sajak, let's me pick a few others so I can try and win the Final Round prize….
2014 will be the year where nothing but ultra-soft t-shirts are handed out at tradeshows.
People will finally get sick of the constant complaints on Twitter and replace the #FAIL hashtag with #SHAME. Planes get delayed, get over it.
Someone will publicly ask various open-source communities if anyone other than Google or AWS is actually making any money off all their efforts.
You'll get a code to buy Google Glass. You'll debate it, then buy one. Then regret how they make you even more anti-social than you were before. And you might catch something from all the people wanting to touch them or try them on.
You'll give some money to sick kids in need, or someone awesome like Simon, and you'll feel better about yourself. And you will have done something good, paying it forward.
Happy New Year everybody!! Let's hope that 2014 is great and all your predictions come true.