Nov 17 2014 7:44PM GMT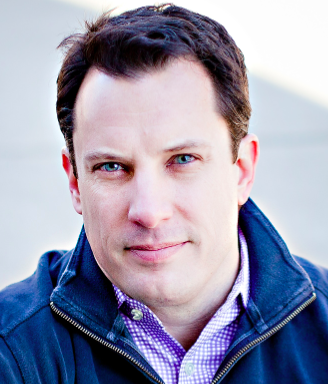 Profile: Brian Gracely
Tags:
Last week at AWS re:invent, the AWS team introduced a huge number of new products/services. A few of them are available now, but many are still in beta or won't be available until 2015. Here are my notes from reviewing the services.
AWS Growth:
AWS continues to grow, but it does appear that the growth is slowing somewhat – always more difficult to continue high-percentage growth as overall revenues grow. They seem to have a trend of being up in Q1, down in Q2/Q3 and then up in Q4 (historically). Lots of longer-term, strategic announcements at this event, many of the new services building on top of (and combining) foundational services – EC2, S3, SNS, CloudWatch, CloudTrail. Somewhat surprised that they announced so many services that are not yet available or don't have GA dates, although that tends to happen the more you engage with larger Enterprise customers that ask for features to solve complex use-cases. AWS seems to have no issues cannabalizing the successful segments of their ecosystem of technology partners to further the number of direct services they can offer to customers – Oracle, GitHub, Puppet/Chef, Jenkins, Cloud Foundry, Heroku, Dell, Rightscale, VMware, etc. No explicit prices were announced, but I suspect that we'll see greater analysis of pricing for some of the new services as they become GA and overall cost/ROI will be slightly lower than building/managing all of those individually.
40% YoY revenue growth
Several services only in limited availability (eg. alpha/beta) into 2015, with no specific GA dates announced
AWS growth (Ben Kepes – Forbes) – http://www.forbes.com/sites/benkepes/2014/07/29/just-how-big-is-amazons-cloud-business/
AWS growth (VentureBeat) – http://venturebeat.com/2014/07/24/aws-revenue-2q14/
Aurora – RDS – available in 2015 – [beta now]
Next-gen MySQL RDS
Stated as 4x performance of previous RDS
Manages the sizing of underlying EC2 instances (eliminate EC2 instance confusion)
Only available in VPC – targeted at the Enterprise
Don't provision storage ahead of time – allocated based on DB size (eliminate Storage Admin)
Multi-AZ replication; Multiple Copies (eliminate Backup Admin)
Need to check on pricing difference from existing MySQL RDS
Write up from Ben Whaley (@AmTheWhaley; AWS Hero Award winner) on Aurora, KMS and Code
Code Management & Deployment (CodeDeploy, CodeCommit, CodePipeline) – [only CodeDeploy GA available now, others are TBD]
CodeDeploy
Targeted at Automation Tools – Chef/Puppet/Ansible (CodeDeploy) – can also be used with those tools
Requires an agent on each machine
Focused on scalable deployments and the associated availability services (ELB, AZs, etc.)
Blueprints (versioned "Deployments") can be stored in S3, GitHub or CodeCommit
Multiple deployment options (each machine, groups of machines, all-at-once) and customization options
CodeCommit
Targeted at GitHub (CodeCommit)
Hosts Git repositories and interacts with existing Git tools.
CodePipeline
Targeted at Jenkins (CodePipeline)
Graphical view of pipeline and deployment process
Serial and Parallel actions
Time-based and Manual actions
Key Management Service (KMS)
User managed key service
Integrated with S3, EBS, RedShift
Integrated with CloudTrail to view logs of key usage, changes – for regulatory & compliance
Supports AWS IAM for multi-user environments
AWS KMS – Cryptographic Details
Config
Inventory Existing AWS Resources/Services
Track Changes and Associations of Resources
Pull Config data into 3rd party tools (Logging, Auditing, Compliance, Config-Mgmt, etc.)
Stores triggers (and snapshots of triggers) in S3; uses SNS to distribute updates – additional costs for those services on top of Config charges – interesting that it isn't bundled like resources in Aurora.
EC2 Container Service (ECS) – Container Management for AWS – [still in preview]
Uses Docker
Works with Public and Private Docker Repos (and Docker Hub)
Specialized AMI image with Docker; runs Containers in VMs (AWS version of Xen) – uses an "agent" which installs in an AMI – will be open-source
Currently only runs with Amazon Linux AMI – scheduled to expanded to other Linux distros by GA.
Handles Container Cluster management (rumored to be based on Apache Mesos / Marathon) – not Kubernetes. Will be interesting if they allow most scheduling frameworks in the future, or that will always be the complexity it hides.
How to plug in the Docker ecosystem for more complex stuff like Networking, Security, etc.?
Leverages most EC2 services (VPC, Elastic IPs, Resource Tagging, Multi-AZ configs, etc.)
No additional costs for ECS, but do pay for the underlying EC2 resources and associated services.
This somewhat unlocks customers from AWS as containers are more portable than VMs and have better deployment tools. Will be interesting to watch how fast AWS adds additional services around this to create greater lock-in across AWS services.
Write up from Ben Whaley on ECS Container Service and Lambda
AWS Service Catalog – [2015 availability]
Targeted at IT departments that want to maintain a level of visibility across cloud resources (on and off-prem).
Admin role and User role. Not clear how they manage multiple Administrators as the catalog is tied to an individual AWS account – need to check on IAM integration.
Hierarchy is Portal (1) – Portfolios (many) – Products (many per Portfolio)
Based on CloudFormation templates – "blueprints" in the VMware terminology.
Products can have granular usage and user-level access
Lambda – Run Code in the Cloud – Similar concept to PaaS – [limited beta]
Developer focuses on "Lambda functions" instead of thinking about underlying resources. Functions are somewhat analogous to the language/frameworks, buildpacks, gears that are well-known in PaaS environments (Cloud Foundry, OpenShift, Heroku)
Functions are connected to AWS services – actions taken when triggers occur in those services
Don't have to setup underlying AWS services.
Functions are written in Node.js (an event-driven, server side implementation of JavaScript).
Interesting that they talk about usage in the 100s of microseconds and billing down to the "seconds" level, which means they are capable of more granular billing across AWS services if needed.
Event Notification for Amazon S3 – available now
Collect events from S3 (new object, etc.) and distribute them via SNS or SQS to services such as Lambda, CloudTrail, etc.
Events are managed at the bucket level
All services must be the same AWS Region
No additional costs for this service – pay for the underlying resources
Not spending any cycles reviewing the new C4 EC2 instances – seems to be normal Intel performance upgrade cycles – although their was talk of CPU-level customization (Haskell chipset) specifically for AWS. Also larger/faster EBS SSD-back storage and enhanced networking across the AWS backbone.
Overall, this felt like a very strategic set of announcements, with results and market uptake that will take a couple years to really understand how it all plays out. They definitely laid out a compelling roadmap for new app developers. This was definitely a set of announcements also targeted to the existing status-quo of IT – get modernized or get to being extinct.