Mar 14 2015 12:11PM GMT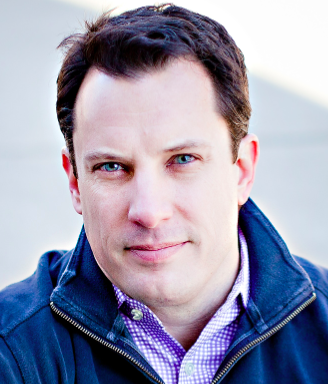 Profile: Brian Gracely
Earlier this week, GigaOm ceased operations. The news came quickly on Monday night, surprising most of us that have been making it a daily read since 2006. We read their site, we attended their events and we listened to their podcasts. And for those of us that don't live in Silicon Valley, it was a nice way to get updates on the new things happening each week.
Sadly, as frequently happens in our industry, people began quickly piling on about why GigaOm ended. Rival sites immediately and vaingloriously posted articles to kick dirt on the tombstone. Other complained about financial mismanagement. And media pundits all tried to decode the economics of the disconnected dots that weren't profitable enough.
I don't know what happened at GigaOm. I have a few friends that worked there, but I'm not going to ask them for any inside dirt. It doesn't matter to me. Especially in our industry, the past is the past.
If I think back on GigaOm, all the way to 2006, so many macro-level things have changed. Back then, many of the things we take for granted now didn't exist (or were in their infancy stages):
Blogs – Blogger (2003); WordPress (2003)
Twitter – (2006)
YouTube popularity and fast broadband – for uploads – (2005)
A conference every day, everywhere
A meetup every day, everywhere
Streaming video from events
Online sites to easily share presentations and talks
But we don't live in that world anymore. Everyone has a blog. Everyone has Twitter and drives the news and conversations. (Almost) everyone has a podcast. And if you haven't experience FOMO with daily or weekly meetups, you don't live in the tech industry. We know the speakers and keynote presenters, because their brand is accessible on Twitter. We get leaked press-releases and announcements from bloggers that are part of vendor-led "influencer groups". 
So we get the information now. Boy do we ever get the information. It's overwhelming at times. Very few can be the best at that, especially if they are not specialized. Aggregation of 10+ domains is tough.
And we get the events now. Boy do we ever get the events. All events and meetups, all the time. Maybe there's an opportunity to monetize a 24hr all-tech-events channel?
And if VC's are going to continue to go on 20+ tweet rants about the future, or their opinion of change, do we really need forward-looking research? Can't we also just follow GitHub repos and open communities to see the trends happen, in semi-real time? Do anyone think they can predict the future beyond a couple years, other than at the macro level? The pace of the game has just changed too much. Bets will have to be placed differently in the future.
So this post is by no means a requiem on GigaOm. They did their thing for a while, they had a good run. They didn't lack quality or creativity.
But we're now at the beginning of something new. What that will be is TBD. Information and gatherings and opinions are out there. If it's profitable will require new thinking.