Aug 28 2014 4:45PM GMT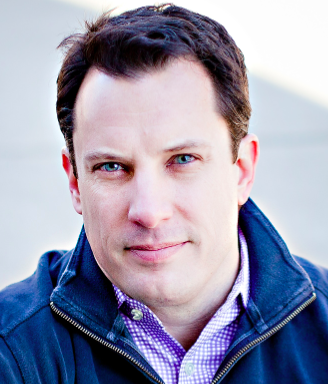 Profile: Brian Gracely
Tags:
What a strange, weird and often times confusing week in San Francisco. As always, it's great to be able to reconnect to such a broad community. But it definitely highlighted that our industry as at a crossroads in many dimensions.
Before the show there was a massive earthquake outside of San Francisco which destroyed a lot of good grapes (and some real estate in Napa). And we had a really interesting Twitter discussion about how geeks like to learn new stuff.
Heading into the week, the excitement level felt somewhat muted. Usually we know about the majority of planned announcements, but there's always a level of anticipation about those few projects or announcements that have been well-kept secrets.
VMware – The Infrastructure Company
There is a part of the VMware Software-Defined Data Center (SDDC) story that leads to the conclusion that IT will evolve to deliver IT-as-a-Service, which has a bunch of benefits for driving cost-savings and agility for the business. But I've noticed an interest nuance in how they tell their story which has me a little bit confused. In order to get to that IT-as-a-Service state, the critical elements are around Standardized Application Services, delivered via a Self-Service Catalog, with automated deployments going on behind the scenes. It's about the consumption model for end-users and the management model for IT. But in the current SDDC story, that stuff all comes last. It comes after they talk about turning Compute, Storage and Networking into software. Software-Defined Plumbing.  This is how infrastructure companies talk – infrastructure, infrastructure, infrastructure – and then sprinkle in some security and management at the end.
Hardware-Defined?
Everybody knew about "Project Marvin", now called EVO:Rail. For a show focused on Software-Defined Enterprise, it was a small set of hardware that seemed to steal the buzz from the show. They also previewed the concept of EVO:Rack, but didn't provide any timelines, so I'm just going to assume that it's at least 12 months out (if not more). The technology to seamlessly manage multi-rack scale is very complex and not immediately visible within the VMware portfolio today
Some people seemed to get hung-up on the terminology between Converged Infrastructure and Hyper-Converged. I think it might be simpler to call this new trend 2nd-generation Converged Infrastructure (1st-gen being products like VCE Vblock, and reference architectures like FlexPod and VSPEX) . At the end of the day, it's still primarily technology that you could buy before, with some pre-built installation scripts. It's slightly improved in terms of having an element manager that looks at the entire system, but the previous device-level tools are still available. And those tools aren't cheap or simple, so there are still areas for improvement.
Usually announcements like this tend to speed up the competitive nature of our industry. I expect that we'll begin to quickly see variants of things that look like EVO:Rail, except with OpenStack and various Software-Defined Storage, Security, Networking from other vendors.
It would have been a really interesting announcement if VMware had committed to open-sourcing the installation/deployment scripts and the element manager framework, so that 3rd-party companies could plug their elements into this framework. I've long argued that VMware grew because they allowed many partners to plug-in to their ecosystem and add unique value. That philosophy seems to be changing. Having it be locked into vCenter/ESX and VSAN somewhat undercuts the premise that this is the best building block for the SDDC of the future. It's more of a packaging exercise for VMware licensing.
"Runs Best in a VMware VM"
From SAP HANA to OpenStack (VMware Integrated OpenStack – VIO) to Docker containers, VMware continued the theme they began with Big Data Extensions for Hadoop – that things always run better in a VMware VM. These announcements were needed because industry and community interest was growing and VMware had previous only posted FUD about OpenStack and Docker in the past. But they do two interesting things:
They focus on 1 or 2 elements that are perceived as missing (eg. Security for Docker; Installation for OpenStack) and attempt to position that a VMware VM or associated tools will fix this. But these approaches also introduce added costs to otherwise lower-cost or free technologies. In many cases, this will encourage those communities to step up their focus on these limitations so that broad deployability isn't bound by proprietary or costly technology.
They attempt to turn infrastructure into applications (eg. Docker in a VM). This creates some potentially interesting organization and process challenges for IT, Ops and Dev teams down the road.
It will be interesting to watch how the broader OpenStack and Docker communities respond to these announcements. We're bound to see some new projects get incubated, but I believe that we'll also start to see some IT adoption of the VMware approaches as well. If nothing else, it gives VMware some response when press/analysts/customers ask if VMs and vCloud are dying technologies.
Random Tech Thoughts
The 4-way SMP FT that was discussed in the vSphere 6 preview will be useful down the road as old UNIX machines go EOL and those applications are ported to x86. It will allow VMware to make money as customers attempt to continue to reduce costs on legacy (but necessary) applications.
The new Converged Infrastructure 2.0 platforms (not just EVO:Rail) will help companies simplify their data-centers, but it's going to take a while for Architects and IT teams to learn how to size them appropriately – and for IT Ops teams to figure out how to manage them – not separate Compute and Storage anymore – and procurement/accounting is going to need to be educated on new ordering and depreciation models.
I'm interested to explore the vCloud Air Management On-Demand and see if it could lower the overall costs of the Management suite and potentially manage on-premises equipment as well as resources across multiple external clouds.
It wasn't 100% clear how VMware would allow integration with 3rd-party OpenStack distributions and if all the code for the integrations with VMware's other technologies (eg. in the vRealize Suite) would ever be published back to the community.
NSX focused on Security use-cases and Micro segmentation. Their focus is obviously on Cisco, and Cisco isn't strong in Security anymore, but it's definitely a targeted and non-direct-attack strategy to get the attention of buyers.
Sanjay Poonen seems to be the only executive at VMware that doesn't focus on VM's. He's done a very good job in steering the EUC portfolio to be relevant for Enterprise Mobility.
Whenever VMware does a major portfolio renaming (eg. vRealize), they really owe it to the community to show us the Top 5 names that weren't chosen. And I would think that FerRealz or vRealz should be acceptable alternatives.
Random Cool Stuff