Jul 27 2014 9:54PM GMT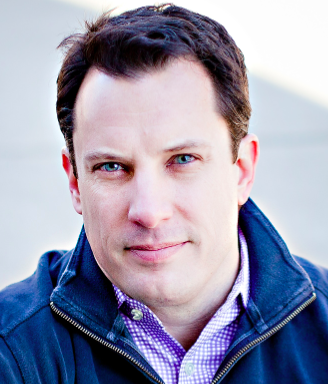 Profile: Brian Gracely
Tags:
The greatest trick the devil ever pulled was making mainstream media believe that everyone in IT was an experienced Linux SysAdmin.
Or so I thought as I traveled to Portland, Oregon for OSCON 2014 (all content and videos included). I wasn't exactly sure what to expect, although I've been to several open-source events in the past (LinuxCon, OpenStack Summit, dozens of local meetups for Docker, DevOps, etc.). I went because I wanted to be uncomfortable and learn some new things. I went because I wanted to meet people in new segments of the community. I went because I wanted to learn how open-source communities act and interact, from the perspective of developers, community leaders, evangelists, operations, and all the groups somehow involved. I went because I wanted to get some hands-on experience and ask questions.
Stuff I confirmed:
Even if you're attending the event, it doesn't automatically mean you're a Linux guru. Lots of people still trying to figure it out.
Everything is on GitHub. It's there, or it doesn't really exist to this community.
DevOps skills are in high demand
Docker is the new hotness, or at least the new "gotta see how much world hunger this solves"
No two developers or admins use the same tools.
There are lots of companies doing the cool stuff, they just hide it behind how you interact with them on the web/mobile.
Not all companies are comfortable with using FOSS software, but many of them keep exploring because of the possibilities.
I took a tutorial on Git and GitHub. Even with the small examples that we worked on, with approximately 200 people collaborating on the same project, I'm still trying to wrap my brain around how some sites and applications get updated so frequently without issues (then I saw this picture and I don't feel so bad. Fork code bases, update, merge, pull requests, reviews, accepts, push code. The notes from the tutorial were shared on this Google Doc, as well as some Q&A. Most of the tutorial can be done in your own time, content here. LinkedIn might be what people consider their "formal" resume/CV, but GitHub is becoming the place where people go to see what you've actually accomplished.
I took a tutorial on Docker (slides here; here's another good set of tutorials), because you couldn't walk 5 feet without running into someone doing something interesting with Docker (see: Kubernetes, Mesos, Cloud Foundry, Clocker, etc.). The layering, nesting and portability elements of Docker are very interesting, and community support and associated projects are very strong (Cloudcast podcasts on Docker – Eps.97, Eps.139, Eps.143, Eps.150). Some people associate Docker with virtualization, like VMware or KVM. Other people associate Docker with application virtualization. Others consider it to be an IaaS or PaaS replacement. Many of the Docker experts will tell you that each of those is partially right, and partially wrong.
I spent a morning in Simon Wardley's strategy and value-chain mapping course, "Playing Chess with Companies". It was an excellent opportunity to understand and practice the concept of value-chain mapping (eventually there will be an app for WardleyMaps) and how it can be used to not only analyze existing strategy, but also view competitors and attempt to predict how certain actions could impact the competitive landscape. 3-4hrs isn't enough time to grasp all the concepts, so I suggest spending some time on Simon's blog to get more details and examples of how it applies in real life. In particular, spend some time trying to understand the evolutionary model of concepts > products > commodity > utility. Also spend some time understanding how the evolution not only creates disruption to existing actors, but also potentially opens new opportunities for other actors.
I spent time listening to how Facebook rolls out updates. Their design is modular, so updates only impact small areas of what customers see for any given change. But they measure the updates meticulously, and apply them to small sample sizes, to determine if the update accomplished it's goal (faster response times, longer viewing times, usage metrics, reduced CPU usage, etc.).
I sat through a session which described how Instragram builds their web and mobile apps, using a team of 5-6 people. I got exposed to the React Mobile development framework and the types of tradeoffs being made between Traditional Server-Side, Rendered AJAX and Single-Page applications (bandwidth, how much code executes, static content vs dynamic content, etc.)
I was exposed to some new concepts – Kubernetes (which runs Google Compute Platform) and Mesos. These can be looked at as separate concepts and projects, or linked together to help scale and model micro-service based architectures.
I saw a mix of companies/groups/organizations highlighting on-premises offerings (Ceph, MesosSphere, Docker, etc.)  vs. companies/groups/organizations highlighting offerings that ran as SaaS applications (Auth0, SauceLabs, Mashery, GitHub, etc.). This was different than AWS Summit a few weeks ago.
I picked the brains of community and developer evangelists to learn how they run successful meetups and hackathons. Lots of little tips that I hadn't expected, and that I plan to incorporate into future events.
The OSCON community is generally very friendly. Probably because it doesn't view itself as overly competitive, but rather trying to solve complex problems and focused on building things. They let the business' business model worry about competition. While not always the case, the technology discussions are collaborative. The problems they focus on are modern web-centric problems (mobile, social, big data, etc.) and there isn't talk of legacy integrations. There is demonstration vs. presentation. There's a sense of shared ownership between builders and users. It's an event that draws people focused on the next 5-10yrs worth of potential change. And Portland is a great place to host the event. It embraces weirdness, which is sort of how new ideas are often viewed. Everything is within walking distance. Nobody is in a rush. There are dozens of brew pubs nearby that let you sit and have engaging conversations.
It was an uncomfortable week, in a good way. I learned a lot. I had to turn off some old ways of thinking to hear how new thinking was taking place. Problem solving in ways that didn't worry about certain limitations or constraints. I was one of the "normals", which meant I was an outsider. That was OK, I knew that going in. I'm trying to reset my future compass. There was a sense that what's discussed at OSCON is the emerging north.