Oct 21 2015 8:18PM GMT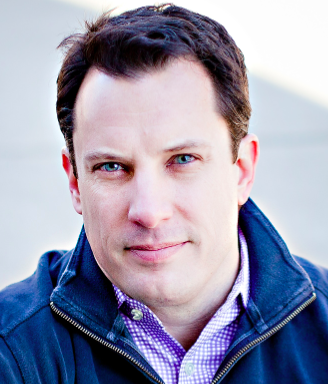 Profile: Brian Gracely
Tags:

The technology industry is at an interesting crossroads right now. At one end of the spectrum are companies like AWS that are growing incredibly fast and are reshaping some of the fundamental rules of the industry. At another point on the spectrum are the 100s of open-source projects and start-ups that are driving innovation and new approaches to both infrastructure and applications. The projects are also disruptive, but many people aren't quite sure how (or if) they will become monetizable. Then there's the stuff that is sometimes called "slow tech"; the large technology vendors and their customers that have dominated industry verticals for decades. These companies generate massive profits, employ millions of people, and generally feel threatened by many of the newer or faster technologies on the spectrum.
Fear creates some interesting behavior. It's a nature element of survival, and people can do incredible things when their intrinsic survival techniques take over. I believe psychologists call it our "lizard brain".
In San Francisco this week, the 2nd annual DevOps Enterprise Summit (DOES) was held and about 1200 people attended. These people were from 400-500 companies, coming to share their stories about making the dinosaurs dance and to share tribal knowledge with those that wanted to survive and grow.
For all the news we hear out of Silicon Valley about unicorns, DOES is a pragmatic event. It's focus is on real businesses making real changes that create real financial impact. And these changes didn't happen overnight. In fact, most of them took several years and are still a work in progress. No greenfield environments here. It's a jugglers conference, with mainframe apps, legacy apps and cloud native apps acting as the flaming torches.
DOES is not an open-source conference, but open source is discussed and used by many of the attendees. DOES is a community event. Sharing is extensive, and not just the rock-star kind of sharing. Speakers talk about failures and bad decision and incorrect assumptions. Attendees sympathize with their colleagues, because just like the unicorns, there is not a handbook for transforming a dinosaur into a cheetah.
But if you think that DOES is a sob-fest, you'd be wrong. It's focused on success in places where many people said it wasn't possible.
SOX and HIPAA and PCI compliant environments are adopting DevOps principles and running in public clouds. Banks are open-sourcing their internal tools, and retail companies are hosting their own internal innovation conferences with 100s of attendees.
It's encouraging to see the big guys (and gals) fighting back and succeeding. They don't live in Silicon Valley and have the ability to job hop next door if their project fails. They have lived in their communities for many years, and those communities are in the Rust-belt and Bible-belt and Silicon Alley.
If you want to learn more about the donkeys and horses that are grazing in the unicorn's fields, I'd highly recommend watching the videos from DOES (both 2014 and 2015) and pencil in next year's event on your 2016 calendar. It's a year worth of learning crammed into three days.