Jul 19 2014 7:51AM GMT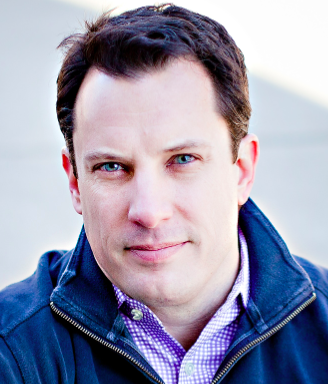 Profile: Brian Gracely
Tags:
Attending an AWS event is a strange experience, especially if you've been attending technology events for many years and have gotten used to a certain pattern of announcements, demos, showfloors, etc. I've attending several AWS events in the past, primarily AWS re:Invent, but the AWS Summit in NYC seemed a little different this time.
First, the event is primarily attended by people that wouldn't classify themselves as "IT Professionals". It's mostly people that would associate themselves with the "products" that a business makes or sells, and they leverage technology as a means of creating and delivering those products or services.
Second, the host (AWS) isn't speaking to IT professionals and telling them about transformations and changes that are needed before they can get to the next stage in delivering IT. They focus on what is available now, to help their business do something now. And the context isn't speeds and feeds, it's business outcomes. How to get from ideas to execution.
Third, they have mastered the art of speaking in ways that ease the mind about the challenges and complexities of building applications and running technologies environments. And make no mistake, making technology work for a business is difficult, often very difficult. They speak in terms of pennies-per-hour and massive long-term savings, and "undifferentiated heavy lifting". Note to IT departments, they are you talking about you, the purveyors of that "undifferentiated heavy lifting". AWS is in the IT replacement business.
Finally, they don't expose their org chart when discussing their offerings. It's not the Storage division or the Compute division or Desktop division. They've figure out how to link together services, without mandating that they be bundled for pricing or renewals. And the services/products are all offered with public APIs, so it doesn't initially limit the ecosystem from building adjacent capabilities around the core AWS services (more about this later). But like every technology company, AWS must find a balance between good news and good enough, while also walking a fine line between partnering with customers and partnering with an ecosystem.
With the announcement of AWS Cognito, they appear to have significantly simplified the set of mobile backend services (MBaaS) that burden and distract developers that are targeting the largest growth area in computing. From what I've read and discussed with colleagues that follow mobile, this set of services is considered to be very strong.
With the announcement of AWS CloudWatch Logs, they highlighted the importance of constantly monitoring and measuring systems for performance and insight. But as I walked the showfloor after the keynote, passing by multiple companies that offered SaaS-based logging services, it left me wondering about their long-term existence. I was glad to see Loggly directly address the announcement, highlighting their advanced capabilities. Loggly is a company that impressed me with not only their technology, but the thoughtfulness of their services to solve difficult customers problems. Still, I wonder if the AWS ecosystem will always be a group of temporary companies, just waiting for AWS to displace them one-by-one as they show customer growth. Platform economics vs. feature economics.
AWS continued to expand their ecosystem coopetition with the Zocalo announcement. If you're Box.net, Dropbox or one of the many companies offering Enterprise File Sync & Share (EFSS), the day of reckoning has come to figure out that monetization model.[Disclosure: My employer EMC, owns Syncplicity, which provides EFSS services, but has pivoted to enable the service as a hybrid of on-prem and off-prem capabilities, reducing (or eliminating) the reliance on AWS.]  The Zocalo service is still v1.0, and is not without faults or limitations, but it does signal a new level of economics across the AWS ecosystem.
Box.net responded to the Zocalo announcement with a new "uncapped" plan for businesses, highlighting that the cost of storage "has become negligible". When you pair that response with the AWS announcement that SSD-backed EBS volumes are the new default, it seems to be a signal to the market that the cost of spinning rust is now $0.00 and that all-flash (or all-SSD) is the new normal. The economic tipping point of volume SSD/Flash has been reached, with or without all the advanced space-reduction capabilities, such as deduplication, compression or clones. This trend is already beginning to play out in the Enterprise on-prem marketplace.
Overall it was an interesting show. As the 800 lb. gorilla, AWS tends to set the trends for Cloud Computing. It continues to innovate, but the tone is very different than even a few years ago. The new focus on Enterprise is obviously focused on larger budgets and revenue streams, but Enterprise customers tend to be more demanding of complex capabilities. Will this shift make AWS overly complex, or slower to add new features? Are they capable of being laser-focused on Start-Ups, Enterprise and the Mobile Ecosystem all at the same time, or will we see other Cloud providers being to erode certain segments (Microsoft Azure or VMware vCHS – Enterprise; Google Compute Engine – Startups, Media, Mobile)?