Oct 21 2015 9:22PM GMT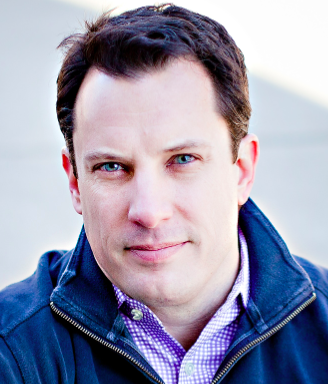 Profile: Brian Gracely
Tags:
The AWS re:Invent 2015 show was a couple weeks ago and I'm finally starting to get my thoughts together on the announcements and trends – got a little distracted by the Dell/EMC merger announcement last week.
Patterns are Emerging
While I always try and make predictions prior to the show about potential new services, I've learned my lesson and will start taking a different approach to thinking about AWS. Just like AWS has a tremendous system to collect feedback about their services from the end-user usage patterns, the rest of us should be able to start seeing certain patterns emerging. The number #1 pattern to recognize is "make it simpler, eliminate friction". This is now obvious with services like Lambda, Elastic Container Service, Kinesis Firehose and the IoT service. While the uber-techies could explain how someone could use containers on AWS before, it was complicated. Someone could explain how to stream data from sensors to AWS, but it was complicated. The new patterns is to eliminate that complexity and allow it to be simpler to use by the masses. Services like Lambda answer the question of, "why do I need to manage an entire server or VM just to run a few functions?' Services like Kinesis Firehose answer the question of, "how do I size the input and processing of my streaming data from IoT end-points?"
While some people will focus on things like Snowball for data transfer, which by-the-way is creative way to think about getting around the speed of light ("data gravity"), the foundational infrastructure pieces are all in place now. Time to get ready for the onslaught of combined services that will simplify how to build upon them.
The Enterprise Believes in AWS and Looks towards the Long-Term Horizon
Companies like Capital One and GE and Accenture and FINRA, who work in highly-regulated industries and have been around for decades are trusting AWS to build their next-generation platforms. In some cases they will use native AWS services as the building blocks. In other cases, they will use software platform layers like Cloud Foundry on top of the infinite AWS infrastructure resources. They have done their due-diligence on the platform, the security, the performance and are now voting with their wallets for frictionless access to resources and advanced services. These types of companies are the lighthouses for other large enterprises, and you can be sure that other CIOs will be making calls to their colleagues to learn from their successes and failure (just like at DOES)
"Hybrid Cloud" is being ReDefined
Every traditional vendor is betting their future on Hybrid Cloud. Their vision of the Hybrid Cloud is initially a refresh of their customer's existing hardware to build a Private Cloud. And then add a bunch of Cloud Management Software that automate repetitive tasks and eventually add a self-service catalog of services that are available to internal developers. Eventually, those customers will hopefully be able to turn up some resources and services in a public cloud environment, but that might be constrained to only those public clouds that use the exact same technology – assuming any of those public clouds still exist in a few years. The implementations will be slightly different from vendor to vendor, but they are all following the same playbook.
AWS isn't interested in that definition. People can argue that this is because AWS doesn't have an on-premises business, but I'd argue that this isn't completely correct. AWS is fine with a customer linking a legacy on-premises application to resources in AWS. In many cases, this may be highly desirable and cost-effective. They just don't believe that most customers, and especially most developers will be able to build and operate a Private Cloud that delivers an acceptable experience. So instead of spending resources on that challenge, they are building services that deliver impact now and provide a path to get back to the mothership when needed. And when Andy Jassy shows their list of Hybrid Cloud customers in the logo slide, it's hard to not be impressed with the companies, their applications and the sheer numbers.
There was a funny comment that an AWS executive made during their briefing sessions. He said, "nobody wants a 2011 AWS cloud anymore". 2011 AWS was pretty robust compared to what many vendor call Hybrid Cloud. They might want to accelerate their offerings, because AWS is no showing any signs of slowing down
The challenge for the traditional vendors is to start putting some successful logos up on their slides.
The Money is in the Data
The whoshing sound you heard coming from Las Vegas was the sound of TBs of data streaming into AWS storage and data services. Images, sensor data, financial transactions, log files, market feeds and lots of other 1s and 0s. And all that data is getting cheaper to store and maintain for long periods of time. Think of it as the Gmail phenomenon, except with your application data. Nobody thinks of deleting stuff on Gmail because you might need it again. Same goes for AWS and data, except now AWS is building a bunch of interesting data services that are driving business value. Business value that's giving real-time feedback to make products and experiences better. Business value that helps to reduce risk, or predict markets more accurately.
Setting up the storage for all that data no longer requires Storage Admins. And making use of that data is now available to anyone with Excel on their laptop. Those are game changing dynamics, both in a positive and negative way (depending on which of those jobs you might have).
Oh yeah, this IoT thing is just getting started and it's going to generate ALOT more data than we've seen in the past. AWS has a big head-start in the plumbing and services needed to be a factor in the IoT revolution.
Oh yeah #2, if you think the story of AWS is just about the data they store and process for customers, you're only seeing 1/2 the picture. They have real-time data on how their customers are using the services. Direct access to usage patterns. This data drives their insight into how to improve existing services and build new services. It's a roadmap with x-ray googles into their customer base. No traditional vendor can touch this capability. So while some people think AWS will win because of price-cuts and a race to the bottom, think again. They just know more about their markets and user than their competition. That knowledge drives their learning curve, which drives the profitability. It's a powerful flywheel.
I've said before that AWS is radically changing all the rules of our industry, and re:Invent 2015 did nothing to convince me that anything about that statement is wrong. They aren't competing with any existing IT vendor, they are competing against IT organization's willingness to evolve. That is their headwind, because change is hard. But in the meantime, they are doing a lot of things to tact through the winds to drive customer successes.