Nov 28 2013 10:29AM GMT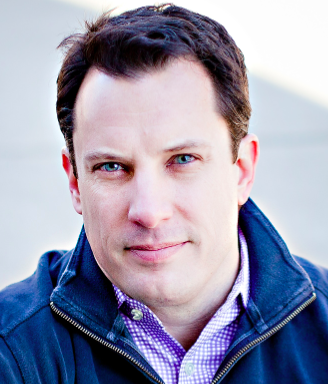 Profile: Brian Gracely
It's been a couple hectic weeks since the AWS re:Invent conference, enough time to process what was announced and what has become one of the major cloud computing events in our industry (some would say "THE" event). The event has grown to ~9000 attendees and estimates have AWS now delivering $1B per quarter to Amazon. Considering that AWS delivers compute, storage, database, and analytics, that $4B annual run rate would make it a formidable competitor to many established IT vendors and Systems Integrators. Because Amazon does not actually break out AWS numbers, it's difficult to known their actual profit margins, but estimates are anywhere from 40%-65% (gross margin).
I had a chance to speak about the show with the SpeakingInTech (@SpeakingInTech) podcast, hosted by The Register – http://www.theregister.co.uk/2013/11/27/speaking_in_tech_episode_86/ (AWS discussion starts at around the 24:00 mark)
AWS Wants to be the New CIO
Listening to both Andy Jassy and Werner Vogels keynote addresses, it was unusual to not hear them mention the term "CIO". This is a mainstay of traditional IT tech conferences, but AWS made it clear that they want to disrupt the existing supply chain and just focus on business groups and developers coming right to the AWS service. They took it a step further and bifurcated the world into "IT" and "Cloud", where "Cloud" is the thing that is focus on business growth.
They identified six common use-cases that bring customers to AWS:
Dev/Test of Traditional Applications
New Applications for the Cloud
Supplement On-Prem with Off-Prem (Cloud) – typically analytics and batch processing – make daily adjustments, but not on production systems (overlapping utilization)
Cloud Applications that reach back to On-Prem for services (eg. payment handling on-prem)
Migrating traditional applications to the Cloud (websites, research simulations) – faster setup, faster performance, lower costs
All-In (eg. NetFlix)
Nobody is Safe from AWS
By my guestimates, the attendance at the show was 33:33:33 (%) developers, systems-integrators, customers. If you deliver IT services (VARs, SIs, Service Providers), AWS is trying to change the supply chain and where you potentially fit (or no longer fit). If you build IT equipment, AWS is trying to change the pricing and consumption model of your customers by moving them from CAPEX to OPEX and long-budget-cycles to on-demand. At the 2013 event, they announced "services" that overlap VDI, Flash Storage, Monitoring, Backup, Disaster Recovery and Real-Time Analytics.
Is 2014 the Year of VDI?
After years of people making bad predictions about "The Year of VDI", you can expect to see many new ones because of the AmazonWorkspaces announcement. I'm personally not a huge fan of VDI. It has it's place for specific use-cases, but I don't see it becoming a mass-market consumption model. If anything, I see this announcement as either an outsourcing play for existing desktop management contracts, or a red-herring for additional announcements that may lead to new services in the future.
The List of Announcements was Long
Here's the ones I was able to keep track of: