Jul 7 2013 9:57PM GMT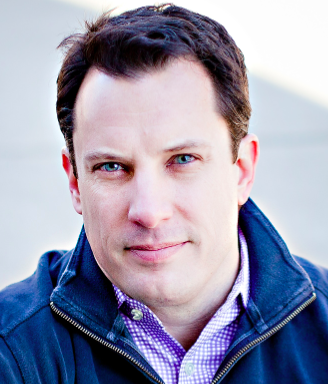 Profile: Brian Gracely
According to this piece in the NY Times, I'm old. I'm not yet an average/median worker in America, but apparently I'd be "Grandpa Gracely" amongst the hipster tech world.
And when you're "old", especially in the technology industry, the expectation is that you're looking for stability, not change. A nice paycheck, generous benefits and maybe a set of responsibilities that are challenging but won't have you working late nights and weekends. Squeezing in meetings between checking the status of your 401(k).
But I've also worked at some of the larger companies mentioned in the article, and the days of never ending meetings and delayed decision-making had me frequently thinking about leaving behind the bigger brands and making my mark with something smaller. About seven months ago, I made the leap. I joined a small company, backed by venture-capital funding, that was somewhere between maturing start-up and early-stage growth company. For a number of my colleagues, the reaction was "are you sure about that?" or "shouldn't you have done that years ago?". Maybe, but this was the right time for me to do this. It's been an interesting ride so far. I get asked about it all the time, especially from people trying to make next-step decisions in their careers, so I thought I'd share some of my learnings.
Jack of Many Trades  – In general, the smaller the company, the more it will be expected that you can play multiple roles and leverage multiple skills. That's definitely the case for me. I was hired to drive Solutions and Technical Marketing, but that quickly evolved to include running Product Management, managing Strategic Partner relationships, helping to shape future strategy and being able to do day-to-day Field Enablement. If you like wearing many hats, smaller companies can be a great place to stay challenged and to grow. It can also mean that at times you have overlapping priorities and you may be asked to lead something that it beyond your comfort zone.
Long Days and Long Nights – Smaller companies have less resources. Smaller companies have less brand-awareness. Smaller companies don't have the luxury of outsourcing the tasks that larger companies take for granted. This means the work is on you. This means the hours will be long. Know what you're signing up for. This is where self-motivation comes into play, because you'll have to make some personal sacrifices.
Always Be Closing (ABC) – Whether you like it or not, everyone at a small company is part of the selling process. You may not directly carry a quota, but you'll mostly likely be interacting with your customers on nearly a daily basis. With a smaller company, those customers are constantly testing anyone they can to see if you're really able to deliver what you say you can. So while you might not be directly selling the product or service, you're definitely selling "confidence" and "trust" and "commitment", the intangible things that customers of smaller companies are evaluating above and beyond the technology.
Get Focused, Make Decisions, Act Quickly – Smaller companies have the distinct advantage of being more nimble, if they choose to take it. But it doesn't come automatically, it means truly understanding your customers problem (or even a sub-segment of their problem), being able to align most of your company behind your ability to solve that, and executing like crazy. Every single day. There are no off-days for a smaller company. The competition has resources and and scale and leverage on you, so fast and focused are your only survival options.
Stay Focused, The Market Has Cycles – The technology industry is constantly going through cycles. And the cycles eventually repeat themselves. A few years ago, "Enterprise" was considered a dead market. Everything was moving to "Consumerization of IT" and "Planet Facebook". Now, Enterprise is back in vogue and those companies with the stomach to understand Enterprise problems and buying cycles are emerging as "visionaries" and "thought leaders".
No Time is The Right Time – The right time to join, if a smaller company is actually for you, is "it depends". The company has to need your skills, and you need to be equally prepared for what's to come. Just like having a new baby, your life will never actually be prepared, but it is an open discussion to have with a spouse (or the family as a whole, as they are all effected – see "Long Days, Long Nights".
Expect the Unexpected – Inevitably, there comes a day when you'll win a deal that you thought was completely out of reach. You put everything you had into the sale, or the product/service, hoping to win but knowing the odds are long. And when the opportunity presents itself, you'd better be ready, because the execution is what now gives you the leverage to win the next opportunity.  This is where patience is tested, because there can be alot of "close, but no cigar" moments, and you have to remain focused.