Nov 30 2015 10:24PM GMT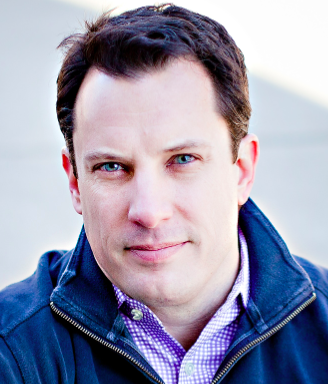 Profile: Brian Gracely
Tags: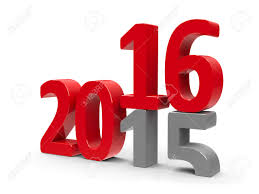 It's too early to write a predictions blog. Besides, after AWS announced revenues of $6-7B/yr and 80% growth and Dell acquiring EMC for $50-60B, I'm not sure we need a bunch of predictions right now. There are plenty of groups that need to execute against some business plans, and lots of people are trying to figure out the new economics in technology.
But there are some things that I will be watching closely in 2016:
All Roads Lead to Austin
Far too many technical conferences are in San Francisco or Las Vegas. They are cities that rob your soul and don't give you any energy back. But 2016 offers a glimmer of hope. Both OpenStack Summit and OSCON are going to be in Austin, TX in 2016. I was hoping that Dell might convince EMC to move EMCWorld there too, but apparently that dream never got off the ground. Nevertheless, there will be sunshine. There will be temperatures that won't felt you. And there will be BBQ. Glorious, glorious BBQ for as far as the eyes can see!!
Everybody Wants to Monitor Containers or Micro-Services
There is a growing number of companies in this space. Some of them want to manage the infrastructure (e.g. Appformix, Datadog, Sysdig, Weave, etc.) and others that want to monitor the applications (e.g. AppDynamics, NewRelic), while others monitor aspects of both (e.g. SignalFX). 
Docker is Rebuilding as a PaaS….Again
Docker used to be dotCloud, which was a PaaS company. But at the time, PaaS wasn't well understood. So Docker (Inc) took a valuable piece of the PaaS (container packaging, runtime) and spun it out as a open source project (Docker) and a company. And now they have added, networking, storage, security, application registry, application packaging, clustering and policy management. That all sounds like elements of a PaaS…again. And the combined elements are no longer only developer focused (like Docker was), but it now crosses Apps and Ops boundaries. So is PaaS better understood now, or should a PaaS be more modular, or is there some other operational model that's emerging?
Big Clouds are eating Small Clouds
Rackspace is a multi-cloud manager, of other clouds. HP (or HPE) got out of the public cloud business. CenturyLink seems to be transitioning away from cloud. VMware's cloud is going through transitions and renaming and reorganization. But AWS is growing…alot. Azure is growing…alot. Google's cloud has new leadership. IBM's cloud efforts keep expanding. Similar to the Power 5 Conferences in College Football vs. the smaller schools, it seems like we're reaching a threshold where the smaller clouds just can't align the investment, talent and technology to keep up with the largest clouds. It will be interesting if niche's emerge, or the small players (indirectly) become SI's for the largest players.
Lots of Ideas…But Where's the Money?
People are talking about a tech bubble because of unicorn valuations, but I'm somewhat more interesting in the tons of smaller companies that have interesting technology but don't seem to have a rapid enough monetization model. Too many companies are going all-in on Cloud Native technologies (containers, PaaS, micro-services, etc.) with almost no salesforce, and almost no way to help customers bridge the gap between today and tomorrow. They can get funded quickly, package open source innovation quickly, but they don't understand that the market can't adapt to the skills changes required fast enough. When harnessed properly, it's powerful technology, but I just wonder if there is too much to be consumed in a profitable way for all these companies.