Jan 2 2018 10:32PM GMT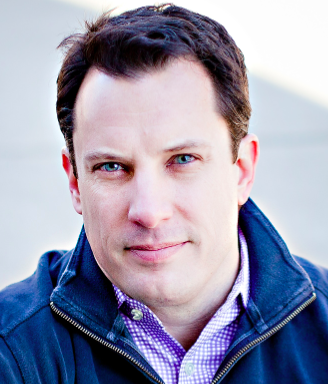 Profile: Brian Gracely
Tags:

It goes without saying that a lot happened in 2017, as tech and politics and culture intersected in many different areas. Before the year came to a close, we looked back at 10 of the stories that had the biggest impact on the evolution of IT.
Container Stuff
1. Docker >> New CEO; docker >> Moby
The company and open source project that was once darling of the tech media went through some significant changes. Not only did they replace their long-time CEO, Ben Golub, with Steve Singh, but they also changed the identity of the project that created such a devoted open source community. In May, Docker decided to take control of the intellectual property around the name "Docker", and change the name of the popular project from "docker" to "moby".  This move provided a more distinct line between Docker, Inc (a.k.a. "big D Docker") and the open source community (a.k.a. "little d docker") and their future for monetization plans.
2. Kubernetes winning the Container Orchestration Wars – but do we now only talk about it being boring and irrelevant?
Just a few years ago, there was a great deal of debate about container orchestration. CoreOS's Fleet, Docker Swarm, CloudFoundry Diego, HashiCor's Nomad, Kontena, Rancher's Cattle, Apache Mesos, and Amazon ECS were all competing with Kubernetes to gain the favor or developers, DevOps teams and IT operations. As we closed out 2017, Kubernetes has run away from the field as the clear leader. Docker, Cloud Foundry, Rancher and Mesosphere added support for Kubernetes, putting their alternative offerings on the back burner. AWS and Azure brought new Kubernetes services to market, and even Oracle jumped in the game. And early adopter Red Hat continues to do Red Hat things in the Kubernetes space with OpenShift. 
And with that standardization came some level of boredom from the early adopter crowd. The annual KubeCon event was littered with talks about how Kubernetes has become "boring" and "a commodity". They have all moved onto 2018's newest favorite, "service meshes".
Cloud Stuff – When do we hit the Cloud Tipping Point?
3. Azure getting bigger, but big enough? ($20B run-rate; includes O365)
As Microsoft continues to evolve it's business towards move cloud-based services and support of open source technologies, it continues to grow it's Azure business and Office 365. But is it growing fast enough to keep up with AWS? Microsoft claims to be on a $20B run-rate for their cloud business, but it doesn't break out individual elements such as Azure vs. O365 vs. Windows Server or management tools.
4. AWS re:Invent – can it be stopped? ($18B run-rate)
With dozens of new announcements at AWS re:Invent, the industry continues to chase the leader in cloud computing. The Wall Street Journal recently looked at ways that Amazon (and AWS?) may eventually slow down, but it's hard to see that happening any time soon.
5. Google Cloud – still ??? (says almost 2,500 employees)
Given the growth of Alibaba Cloud in Asia and continued growth from Oracle Cloud (mostly SaaS business), does Google Cloud still belong in the discussion about "the Big 3"? Apparently Google's cloud business is now up to 2500 employees, and has made some critical new hires on the executive staff, but when will we start to see them announce revenues or capture critical enterprise customers?
Infrastructure Stuff
6. New Blue Print Emerging for Infrastructure?
Over the last 3-5 years, no segment of the market has undergone as much change and disruption as IT infrastructure. VMware is a networking company, Cisco is a server and security company, HPE isn't sure what it once was anymore, and DellEMC is focused on "convergence" of its storage and server business. The combination of Hyper-Converged Infrastructure (e.g. Nutanix, VSAN, etc.) and "Secondary Storage" (e.g. Rubrik, Cohesity, etc.) are all bringing Google and Facebook DNA to infrastructure, with an element of public cloud integration. Throw in the transition from VMs to containers and infrastructure is setting up for more consolidation, more software-defined and more disruption in 2018.
7. VMware's cloud direction?
The Big 3 Public Clouds have all placed their bets on some form of a hybrid cloud story – AWS + VMware; GCP + Nutanix or Cisco or VMware/Pivotal; and Azure + Azure Stack. Will VMware continue to have a fragmented story of VMs to AWS and Containers to GCP/GKE, or will it create new partnerships to make this story more consumable by the marketplace? And what ever happened to the VMware + IBM Cloud partnership from 2016?
8. Where does Serverless Fit? Does it? Is it a Public Cloud only play?
Serverless or FaaS (Functions as a Server) is rapidly climbing up the hype curve, with AWS Lambda leading the way. AWS has been taking serverless in broader directions lately, with "serverless" RDS database offerings, and "Fargate" which is a serverless-like offering for the infrastructure under their EKS container offering. But what about the rest of the market? Will a strong open-source option emerge for multi-cloud or on-prem offerings (e.g. OpenWhisk, Kubeless, Fission, OpenFaaS), or will serverless be the one technology that never really translates from the public cloud into other environments? Expect to see 2018 be a big year for serverless, as more and more examples of applications and usage patterns begin to emerge from Enterprise companies.
Stuff we don't understand 
9. BitCoin / Blockchain – did you bet your mortgage on it? 
Banks were allowing people to take out 2nd mortgages and HELOCs against their house to buy Bitcoins. Bitcoin was up 16,000%+ in 2017 and some "experts" were saying that it wasn't a bubble. And the underlying technology, Blockchain, it still somewhat of a mystery to many people, although it's supposed to be the next big thing for almost every industry. What's happening here?
10. AI & ML – Everyone's including AI in their products
These things we know:
The hype around AI and ML is huge
Where areas of AI or ML improve (e.g. auto-fill in searches), the industry assumes it's simple and moves the goal posts of what miracles of computer science we expect next.
…
Everyone is afraid of SkyNet