Jun 12 2014 9:13PM GMT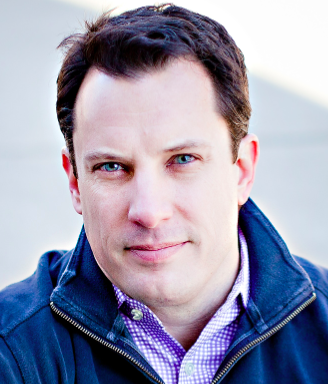 Profile: Brian Gracely
Tags:
It's the dog days of summer, so things are a little quiet in the Cloud Computing world. Spring trade-show season is done, school is out, people are taking vacations, and this one post is slightly off the topic of Cloud Computing. But in another 3-5 years we will just go back to calling it Computing or Technology, so I think this one will be OK.
Unfortunately, we had another week in IT and another week of people complaining about poor behavior in Silicon Valley . The so-called "Bro Culture". And as always, it comes with the calls for sensitivity, and people hoping that their daughters won't have to work in this industry. I agree with the former, but I find the latter short-sighted.
As the father of two daughters, it's difficult to read about some of the stupidity. It's not hard to make an argument that segments of the technology industry need to take a good, hard look in the mirror and figure out why this culture of moronic, fraternity-house driven behavior has become so common-place. But let me be clear – it's just a small segment of the technology industry.
This is because the technology industry has become all-encompassing. Every company that begins, grows or survives over the next 5-10 years (and beyond) will fundamentally be a technology company. Regardless of industry, regardless of geography, all companies will be technology companies at their core. There's a reason the terms "Internet of Things"and "Internet of Everything" are starting to take hold. So what does this have to do with 'Bro' culture? In a word, everything. If we take the failures of the 'Bro' culture and scare off women and girls from joining "the technology industry", we will all suffer. They are the majority of the population. They are inherently creative and caring and add great insight and viewpoints to our teams and communities.
There's a reasonable chance that the next President of the United States will be a woman. The number of women leading major corporations and organizations has never been higher. They are in positions that should inspire young women to reach for their goals and believe they can accomplish anything. But we might screw that up by amplifying the message to our daughters that the "technology industry" is a toxic place. Just as we've learned from history, the best way to stop oppression or ignorance is to keep pushing forward. Sticks and stones. We need to keep including technology in the conversations we have with our daughters, as well as teaching them how business models change with technology. We must teach them how to embrace the communities that move technology forward, even if it means turning a shoulder to the occasional stupid comment or inappropriate video. Encourage them to think big and act bigger. Give them the opportunity to solve our health problems, our environmental problems, our educational problems, and our financial problems.
Given that the majority of stories we hear about the 'Bro' culture happen around Silicon Valley, I continue to wonder when we'll see smart, innovative wonder begin to move and cluster in other areas. Remove the frustrations and create the future without all the hassle. Or maybe they won't have to if the Bros stop acting a fool and the rest of us encourage the girls to keep focusing on the positive contributions they are making.